Why my head might explode if I hear another White person say they don't have a racist bone in their body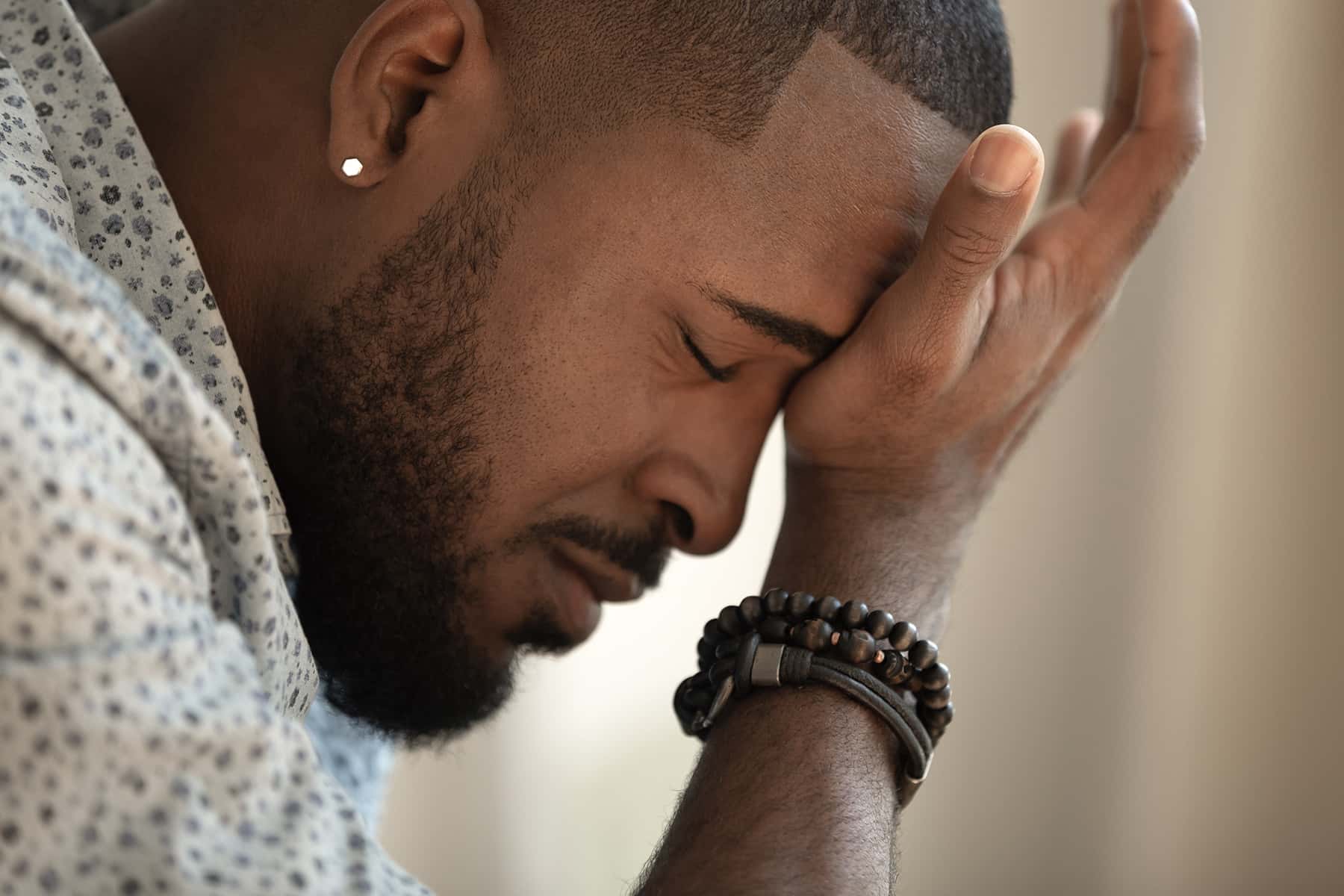 "Dumboriss Smith has lips the size of Michelin tires." – John Gruden, 2011 email
"All I can say is I'm not a racist. I can't tell you how sick I am. I apologize again to De Smith. But I feel good about who I am, what I've done my entire life. And I apologize for the insensitive remarks I had. I had no racial intentions with those remarks at all. … I'm not like that at all. But I apologize." – Jon Gruden, 2021 apology tour
Why is it that so many in the White community feel compelled to claim they don't have a racist bone in their bodies after they are found out to have said something that is clearly racist. The latest iteration of that sad trope is Las Vegas Raiders head coach Jon Gruden. His 2011 email to team executive Bruce Allen of the football team in Washington DC was exposed during an investigation by the Wall Street Journal.
It was ten years ago but how is that important? He said what he said. I am not one that believes apologies are always sufficient. He has, since the story came out, asserted on numerous occasions some form of the "I don't have a racist bone" trope.
"I have never had a blade of racism in me. I was just pissed and used a terrible way to insult a guy," Gruden told Vic Tafur of The Athletic.
"I never had a racial thought when I used it. I'm embarrassed by what's out there. I certainly never meant for it to sound that bad," Gruden told ESPN's Paul Gutierrez.
"I don't think he's dumb. I don't think he's a liar. I don't have a racial bone in my body, and I've proven that for 58 years," Gruden told Wall Street Journal reporter Andrew Beaton.
"I don't have a racist bone in my body. I have proven that my entire life," Gruden told Vinny Bonsignore of the Las Vegas Review-Journal.
"I can't remember a lot of the things that transpired 10 or 12 years ago, but I stand here in front of everybody apologizing. I don't have an ounce of racism in me. I'm a guy that takes pride in leading people together. And I'll continue to do that the rest of my life. And, again, I apologize to De Smith and anybody out there I have offended," Gruden said to a cadre of reporters.
The victim of this remark, NFL Players union president DeMaurice Smith, responded by saying, "This is not the first racist comment that I've heard and it probably will not be the last. This is a thick skin job for someone with dark skin, just like it always has been for many people who look like me and work in corporate America.You know people are sometimes saying things behind your back that are racist just like you see people talk and write about you using thinly coded and racist language…Racism like this comes from the fact that I'm at the same table as they are and they don't think someone who looks like me belongs. I'm sorry my family has to see something like this but I would rather they know. I will not let it define me."
In the week or so sense the story came out, numerous people and groups have chimed in to say the remarks are unacceptable. Now we are deluged with current and former players, many of them Black, saying Gruden is a stand up guy. That doesn't come as a surprise. However, when his current quarterback, Derek Carr uses the same language as Gruden's apologies it rings hollow to me.
"I love everybody. I don't have a racist bone in my body. And I don't believe that Coach does, either. I really don't," Carr told reporters after their most recent game.
Stop saying you don't have a racist bone in your body. It is disingenuous and comes off as sounding like a fake apology.
Gruden's email clearly used racist language. It does not matter that he or anyone else says otherwise. I new immediately that his apology was not real because he tried to claim that he has referred to liars as having "rubber lips" and that in this instance he took it "too far."
Do you honestly think that makes sense? It does not to me. It's an excuse built into a so-called apology, the same as his "I apologize to De Smith and anybody out there I have offended" remark. You know who you offended. Stop issuing one size fits all apologies when you know you offended Black people.
I don't care how he is eventually held accountable by the NFL. He did not work for them at the time. He was working for ESPN when he sent this email.
Ultimately, he needs to understand that making a racist remark does not necessarily mean you are a racist person. He clearly was in that moment. That does not mean that the email needs to define Jon Gruden.
However, how he has responded is clearly defining who he is. He continues to make the claim that the remark was not racist. He won't acknowledge that it was, despite numerous opportunities to do so. I know it's difficult for him to admit that. It doesn't matter how difficult it is. Apologize the right way and this goes away. If he continues this "not a racist bone" trope, it shows he is unaware of the problem at hand.
His players want to protect their coach, and just as importantly their relationship with their coach. I am sure that some of those Black players are upset but they will never admit that on the record. That is the nature of the beast. They don't want to be a distraction or cause discord to a team that is playing poorly right now.
At some point I hope that someone in a similar situation learns to apologize without at the same time trying to claim their remarks are not racist. I can't speak for DeMaurice Smith, but I would not be willing to accept an apology of this type. Smith clearly says he finds the remark to be racist. The victim gets to make that determination, not the perpetrator. As long as Smith feels that way and Gruden feels the remark was not racist, the apology tour is a waste of time.
Gruden, and many that are reporting on this story, miss that not only did he insult Smith with the remarks about his lips, but clearly calls him dumb as well. For Whites in this country, these old racist tropes never seem to go away. Claiming he did not call him dumb is disingenuous, insulting, and patronizing when he calls him "Dum¬b¬oriss Smith" in the email.
Just a few days later additional emails Gruden sent came out showing misogynistic, and homophobic remarks he made over a number of years. He also showed how racist he was by criticizing Black players like Eric Reid for protesting police brutality. His true colors became clear for all to see and he resigned before he would surely be fired. He is who he said he was not.
"The insensitive remarks made by Jon Gruden about DeMaurice Smith are indicative of the racism that exists on many levels of professional sports. Furthermore, it reveals that the journey for African Americans and other minorities in sports, is riddled with irrepressible mindsets at the highest level. It is our hope that the League and team ownership will address this matter with a remedy commensurate with these painful words. This is yet another inflection point in a society fraught with cynical social blinders, absent of respect for the intellectual capacity and leadership of minorities. When will it end?" – Rod Graves, executive director of the Fritz Pollard Alliance