Gloria Steinem: An entrepreneur for social change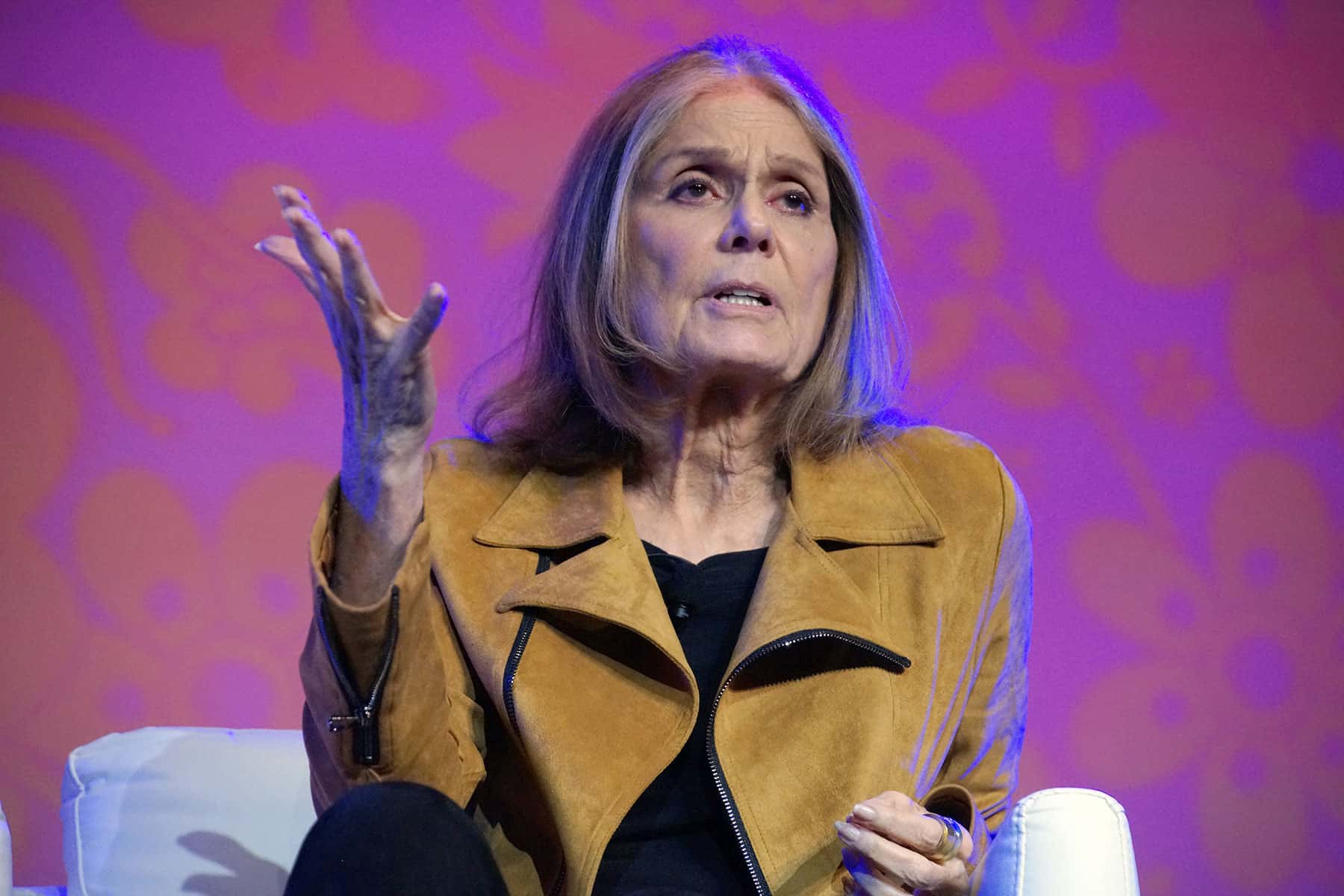 "A smart guy wrote the golden rule, you should treat other people the way you want to be treated. But I think for smart women, we often have to reverse it. We have to remember to treat ourselves as well as we treat other people." – Gloria Steinem
To celebrate the 80th anniversary of Planned Parenthood of Wisconsin, the organization hosted a celebration on October 14 at Potawatomi Hotel & Casino, featuring Gloria Steinem as the keynote speaker.
Gloria Steinem is a feminist icon, known for her groundbreaking writing and political activism. She has spent a lifetime crusading for women's equality and the fight for reproductive justice. She is currently involved with a plan that fulfills a dream from the 1970s, to convert the former Bayview Correctional Facility in Chelsea, New York into a hub for organizations serving women and girls. In 2013, Steinem received the Presidential Medal of Freedom from President Obama. She recently published her first book in over 20 years, "My Life on the Road," a candid account of her life as a traveler, listener, and catalyst for positive change.
The host of the keynote discussion was Debbie Phillips, who is known for her work as a life coach uplifting and transforming women's lives. In 2003 she founded Women on Fire as a platform to help women connect, share stories, gain wisdom, and remove the barriers of individual isolation. Phillips first met Steinem in 1984 at the Democratic convention when Geraldine Ferraro was nominated for Vice President.
A conversation with Gloria Steinem
Topic: About previous visits to Milwaukee
Yes, I've been here lots of times before. I come to campuses, and I come to meetings, and go by the Lake and the beautiful museum with the wings, but and I never get a chance to go inside. So I have to come back and just explore.
Topic: About America having a female President
Did I ever think I'd see a woman President of United States? Actually, I didn't. Because most of us are raised by women, we associate female power with childhood. It feels odd and inappropriate in public life. Some of my friends in the media, for example, feel regressed to childhood when they see a powerful woman, because the last time they saw one they were 8. So I wasn't sure that we could overcome all of this. And also I have to say it's not just about a woman, because I would not have voted for Sarah Palin. It's about someone who represents the issues of equality and everything that we care about, and then they also have the experience of walking in a female body for a lifetime. As with President Obama and Michelle Obama, walking around as African-American human being, you know things you wouldn't otherwise know because of them. So it's very exciting that we are not only going to have Hillary Clinton as our next President, but that we are going to bury Donald Trump.
Topic: About Hilary Clinton
We don't know each other in the way of having lunch together. We've seen each other at groups over the years. I remember the first time I saw her, I was introducing her as the First Lady to a big room of people in New York. She had been given a speech by the White House in a folder that was on the podium, and I could see from standing behind her that she wasn't reading the speech. She was connecting to people in the audience, about the issues that were important to audience, and she was doing it brilliantly. And in whole sentences. She is one of the smartest, most connected-to-people persons I've ever met.
Topic: About Michelle Obama
I am so grateful to have Michelle Obama as a voice. I think right at this moment in time, she is the most credible, effective, and powerful voice that I can think of. She is trusted. And I think, yes, we are still fighting this battle, but the point is that the issue is visible now. Recognizing that, not only at the highest levels, but because they are the highest levels of people. They get addicted to power and hierarchy. From dictating to other people, we end up with someone like Donald Trump. People say they're voting for him because he is a successful businessman. I come from New York and I can tell you, no way is he a successful businessman. He is a successful con man. If he just invested the money he inherited as a rich kid, at the going rate he would be richer than now.
Topic: About the history of elections in America
If we mathematically determine how we have been selecting leadership, first eliminating all the females, then excluding all the men of color, and disqualifying all the people who haven't been able to purchase a college degree, I figured out we've been choosing our leadership talent from about 10% of the population. This has been punishing everybody, so the process has to be more open.
Topic: About being visible and public speaking
I chose to be a writer in the first place, a reporter, because I felt invisible. I thought I could observe and write, but I couldn't participate. So I think that was my initial reason for a career choice.
When I started going out to speak I was seriously terrified, because I was in my mid 30s. I'd been two things in my career, a dancer and a writer. In both cases, I didn't have to talk. And I only started doing it because I couldn't get published what I wanted to say about this whole burgeoning new movement. So I couldn't do it by myself, I had to get friends who were fearless. But there is something to the saying, that follows the fear. Fear is a sign of growth because if it hadn't been for that, I would not have discovered what happens in a room full of people who I am empathizing with.
Topic: About what comes next for the women's movement
It's not for me to say what comes next, because each of us is strongest when we are acting on what we are experiencing, what we care about, and getting other people to do it with us. So it's not about movements. Movements come from the ground up, not the top down. I think if we look at it almost mathematically, what affects the largest number of people, first it would be the treatment of reproductive freedom as a fundamental right, like freedom of speech and freedom of assembly, because the control of reproduction means controlling bodies of women. That is the first step in every hierarchy, and it normalizes other hierarchies. So if you have a patriarchal system that is also racist, it is doubly restrictive because you have to restrict reproduction in order to maintain the separation. In the continuation of racial separation, or caste or class, I think those systems are very basic.
We're trying to establish reproductive freedom and denormalize the violence that is required to control women's bodies. I think we're just beginning to realize our connections. There's a book called "Sex and World Peace" and it shows that in every modern country the biggest indicator of whether that country is violent inside and willing to use military violence against another country, is actually not poverty, not access the natural resources, not religion, not even a degree of democracy. It's violence against females, because that's what we see first and it tends to normalize the idea that one is born to dictate to another. That needs to be an element of our foreign policy.
We have finally been forced to realize that some of, not all, but some of our police forces are profoundly racist. Domestic abuse and racial abuse are connected, because they're both supremacy crimes about proving that you're in control and that you are superior. So it turns out that our police force nationally has about four times the rate of domestic violence in police families as of the population at large. So if we knew that and try to alleviate that, not just to dispense with people but alleviate that, there would be less racist violence.
Topic: About what makes Steinem happy
What makes me happy is connecting. When we are talking to each other, and we not only understand each other but together we're having an idea or saying something, seeing something that we didn't see before, it's exciting. It has to do with laughter. I would go from happiness the laughter and say that it turns out that laughter is really the only free emotion that you can have. You can compel fear, or you can also compel love if people are isolated for long enough and enmeshed in order survive. But you cannot compel Laughter. It is free. Laughter is not personified by a spirit either male or female. The idea is laughter breaks a path into the unknown. I would just say, if you're someplace where they will let you laugh, get out.
Topic: About Black Lives Matter
I usually try to mention the three younger feminist women that started Black Lives Matter because I don't think they get enough credit, Alicia Garza, Patrisse Cullors, and Opal Tometi. It's a big decentralize movement right now, but at the beginning of it, the early organizing rose with a spirit and inclusiveness against a lot of odds. For Black Lives Matter, the first guidelines were: lead with love, low ego high impact, and move at the speed of trust.
Topic: About age and self-identity
They say that the very young and very old understand each other the best, because we are the closest to the unknown. Everything does get more precious. Even though I plan to live to be hundred, which I would have to do anyway just meet my deadlines, I realize that time is short. With age you come to realize this big the secret, that you're always the same person. You know those Russian nesting dolls? So it's your child-self, your six year old self is always in there, your teenage self is always in there. But there's always a true self that, as a result of heredity and environment, are combined in a way that could never happen again. It's always in there too, along with your experience.