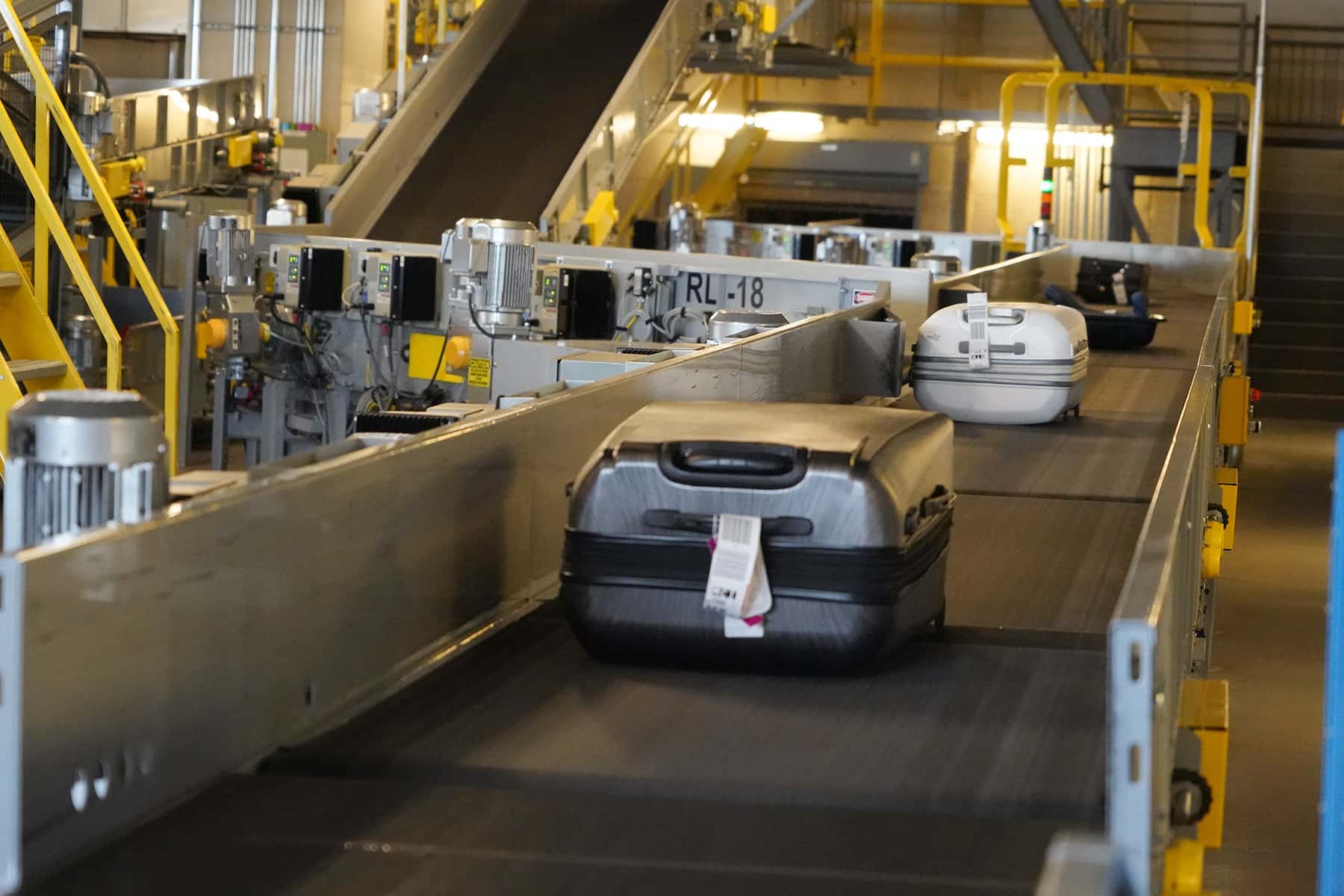 Handgun possession laws vary by state, but passengers are Federally permitted to travel by air with firearms in checked baggage. They must be unloaded, packed separately from ammunition in a locked hardback case, and declared at the airline check-in counter.
Yet even Milwaukee Mitchell International Airport (MKE) has seen a rise in passengers trying to bring a gun past security checkpoints. These incidents have been stopped during the routine X-ray screening of carry-on luggage. Some firearms were detected with loaded rounds of ammunition.
In August, Transportation Security Administration (TSA) officers made the 16th gun stop in Milwaukee for the year, the same number caught in all of 2019. Over 2020, which saw far fewer air passengers because of the pandemic, 10 guns were detected at checkpoints.
"In less than eight months, TSA officers have stopped as many guns as they did in all of 2019. This is truly a sad milestone," said Mark Lendvay, Wisconsin TSA Federal Security Director. "The vast majority of passengers say they simply forgot their firearm was in their carry-on bag, but this is not a valid excuse. Bringing a gun to a TSA checkpoint is never OK, and you can face serious consequences for doing so."
TSA can impose civil penalties of up to $13,910 per violation per person. A typical first offense for carrying a loaded handgun into a checkpoint is $4,100. If a traveler with a gun is a member of TSA PreCheck, that individual will lose their TSA PreCheck privileges for a period of time.
"Gun owners need to know that we mean business when we detect a firearm at a checkpoint. We take it seriously when our officers stop a traveler with a gun or any other prohibited item during the screening process. Guns are never allowed on flights," said Director Lendvay. "It's extremely disappointing that passengers continue to bring firearms to the airport checkpoint. Even when it's done unintentionally, this is unsafe and can seriously slow or shut down security screening until the police resolve the incident."
In addition to post-9/11 security protocols, the ongoing pandemic has caused airlines to deal with an unprecedented surge of unruly passengers this year. Many revolve around individuals who oppose the mandatory mask requirements aboard flights. A survey over the summer by the Association of Flight Attendants showed that 85% of attendants had dealt with unruly passengers, and that nearly 1 in 5 had experienced physical incidents.
The Transportation Security Administration (TSA) announced in October that it would increase the range of civil penalties for violating Federal mask mandates aboard U.S. transportation systems. The penalties are now $500 to $1,000 for a first offense, and $1,000 to $3,000 for a second offense.
"Unfortunately, rising rates of unruly passengers, as reported by the FAA, are troubling as TSA reports similar incidents at checkpoints across the country," said Jessica Mayle, Regional Spokesperson for the Transportation Security Administration. "These incidents needlessly interrupt travel, delaying flights and other transportation operations across the country. Whether TSA or local law enforcement – like the Milwaukee County Sheriff's department – would get involved in resolving an incident would depend on where the incident happens – at the checkpoint, at the gate, or in the air – as well as the severity."
Masks are still required to be worn from the second travelers step into an airport until they land and claim their bags. Flight attendants regularly remind travelers to only remove masks briefly while eating or drinking. The Federal face mask mandate also covers airport facilities like shuttles and rental car centers. For longer flights, passengers are reminded to bring extra masks and hand sanitizer.
TSA expects to screen an estimated 20 million people, or 2 million per day, at U.S. airports over the 10-day Thanksgiving travel period that began on Friday, November 19 and ends the Sunday after Thanksgiving. That is down from a record 23 million in 2019, but double 2020 levels.
As the volume of travelers begins returning to pre-pandemic levels, Milwaukee Mitchell International Airport (MKE) is experiencing more flights scheduled this year compared to 2020. But that level is still 7 percent less than the same week in 2019.
"TSA is well-positioned to meet rising traveler volumes during holidays and other periods of increased activity. What's important to know is that travelers can do a few things to prepare for Thanksgiving travel," said Mayle. "Passengers can apply for TSA PreCheck or other trusted travel programs like Global Entry, NEXUS, or SENTRI. These programs help improve security and provide a more convenient travel experience by affording travelers access to TSA PreCheck expedited screening lanes. Travelers using the TSA Pre PreCheck lane do not need to remove shoes, laptops, liquids, belts, and light jackets if flying on more than 70 participating airlines departing 200 U.S. airports."
TSA also offers a free MyTSA app for mobile devices. It includes a feature called "Can I bring?" that allows travelers to type in an item and find out if the item can be packed in a carry-on bag, checked bag, either, or neither.
Travelers, or families of passengers, with disabilities or medical conditions can call the TSA Cares helpline toll-free at 855-787-2227 at least 72 hours prior to flying with any questions about screening policies, procedures, and to arrange for assistance at security checkpoints.
Like the rest of the Federal workforce, TSA employees had until November 22 to demonstrate that they are fully vaccinated, or request a religious or medical exemption. The Thanksgiving holiday season for 2021 also coincides with the start of that vaccine requirement.
"Employee vaccination remains a priority within TSA," added Mayle. "As we've seen across other sectors, we anticipate that the vast majority of TSA employees will get vaccinated. DHS developed an online tool for personnel to report their current vaccination status, called the Vaccination Status System (VSS). Thousands of TSA employees upload their vaccination every week."
TSA last provided an update on its vaccination figures in mid-October, when Administrator David Pekoske said 60% of his workforce had documented they were fully inoculated. Other agencies that have released their workforce vaccination data have seen rates increase as the deadline approached. Even though no airport is immune from staffing shortages, TSA officials insist they will be adequately staffed for the Thanksgiving travel week. They do not anticipate any disruptions because of the vaccination requirement.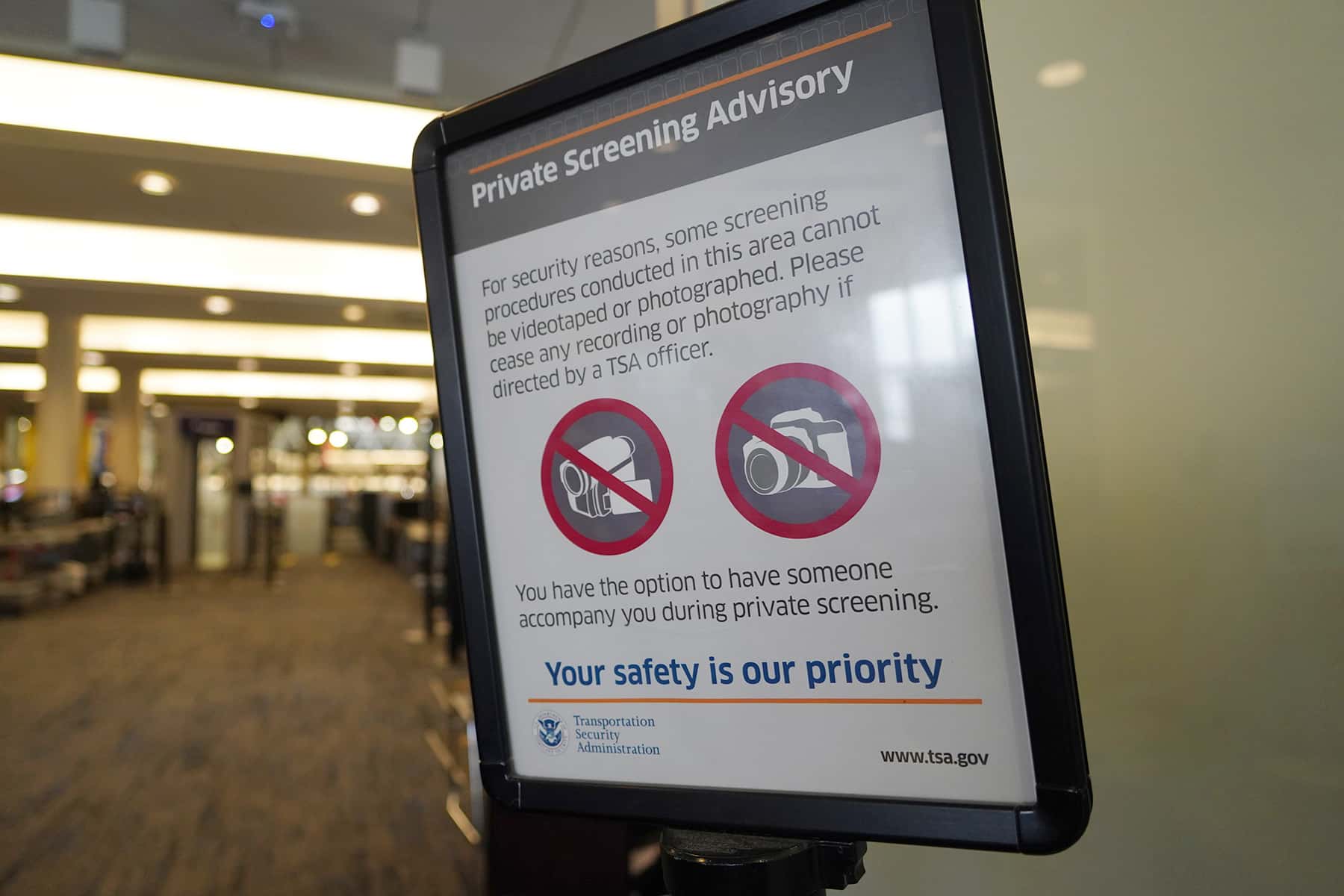 All the images published here were taken under the direct supervision and with permission of the federal Transportation Security Administration (TSA).
Everything shown in the photos was approved for public presentation and in no way compromises the security systems in place to keep air travel safe.