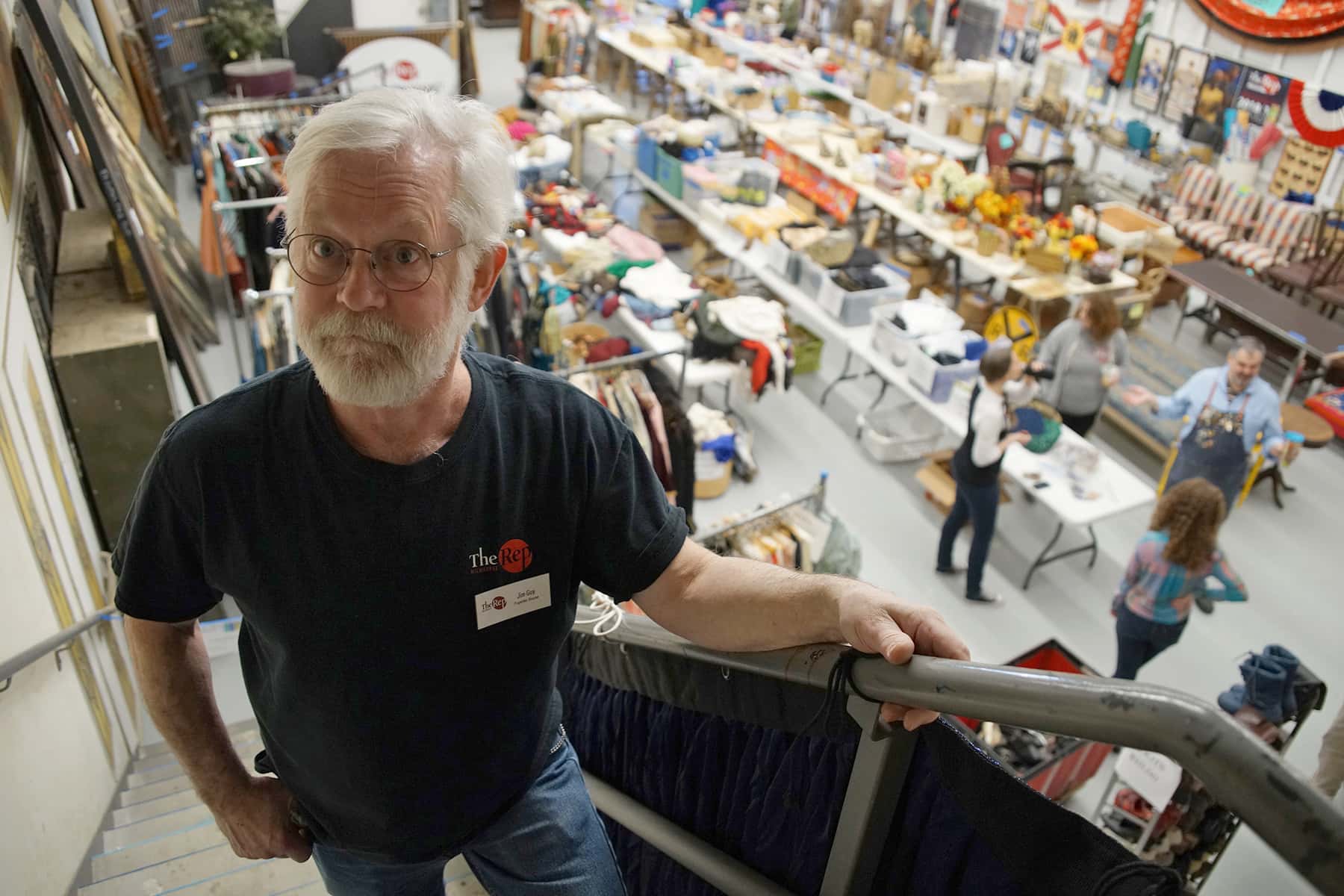 After two seasons of accumulating an inventory of items for its stage productions, the Milwaukee Repertory Theater held another Prop and Costume Sale on April 20 to clear out warehouse space.
The "Get This Stuff Out of Here" event priced items for sale that included costumes, hats, shoes, accessories, fabric, props, set decoration, furniture, draperies, surplus tools, materials, and stage equipment from past productions.
Some specialty props featured furniture and lots of snowy Christmas trees from Christmas at Pemberley, wall art, draperies, and swags from The Chinese Lady, super modern table from Junk, baskets from Guards at the Taj, American flag window shades from All Night Strut, and light fixtures from the Stackner Cabaret.
All items were sold in "as is" condition, and the sale attracted hundreds of bargain hunters and art shoppers from across the city. These images share moments from the event.