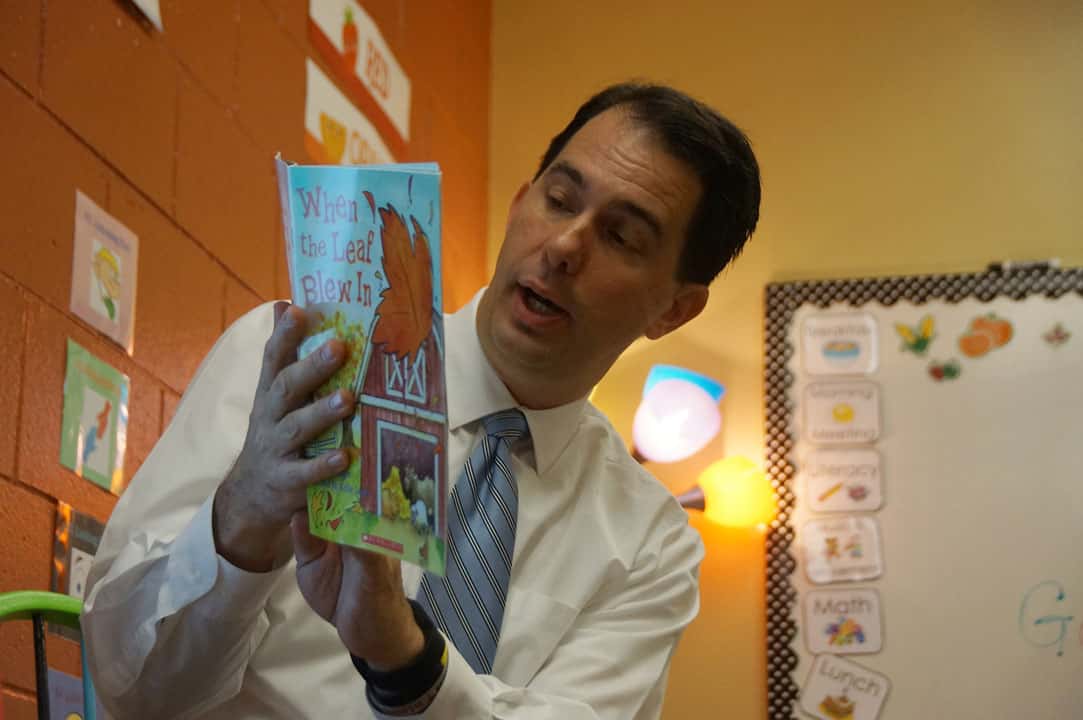 Governor Scott Walker joined students as a guest reader today at La Casa de Esperanza in Waukesha.
He read the children's book Chicka Chicka Boom Boom by Bill Martin Jr. and John Archambault.
"Every child should have access to a quality education regardless of their zip code, which is why we have worked to expand education options for parents and students," said Governor Walker. "It was great to talk with and listen to the students and teachers at La Casa de Esperanza, a new charter school in Waukesha. This is an example of parents choosing the best option for their children, be it a traditional public school, charter school, virtual school, or home school. We will continue our work to expand and transform education for families across the state."
La Casa de Esperanza is a community-based organization that serves over 20,000 individuals and families through programs and services that create positive change in the community. This fall, La Casa de Esperanza opened an independent charter school, the first of its kind outside of Milwaukee and Racine.
Chartered by the University of Wisconsin-Milwaukee, the school is open kindergarten students aged 4 and 5, with 88 students total. The full-service school gives students and parents access to an early childhood academic center, before and after school programs, tutoring services, a five-week summer enrichment program, health and wellness education, nutrition education, counseling, financial literacy, and job training.
For the 2014-15 school year, there were 243 Charter Schools operating in Wisconsin with 44,292 total students enrolled. The amount of state aid for the 2014-15 school year was $8,075 per pupil for independent charter schools. The 2015-17 State Budget increases state aid per pupil to $8,087 for the 2015-16 school year and $8,195 for the 2016-17 school year.