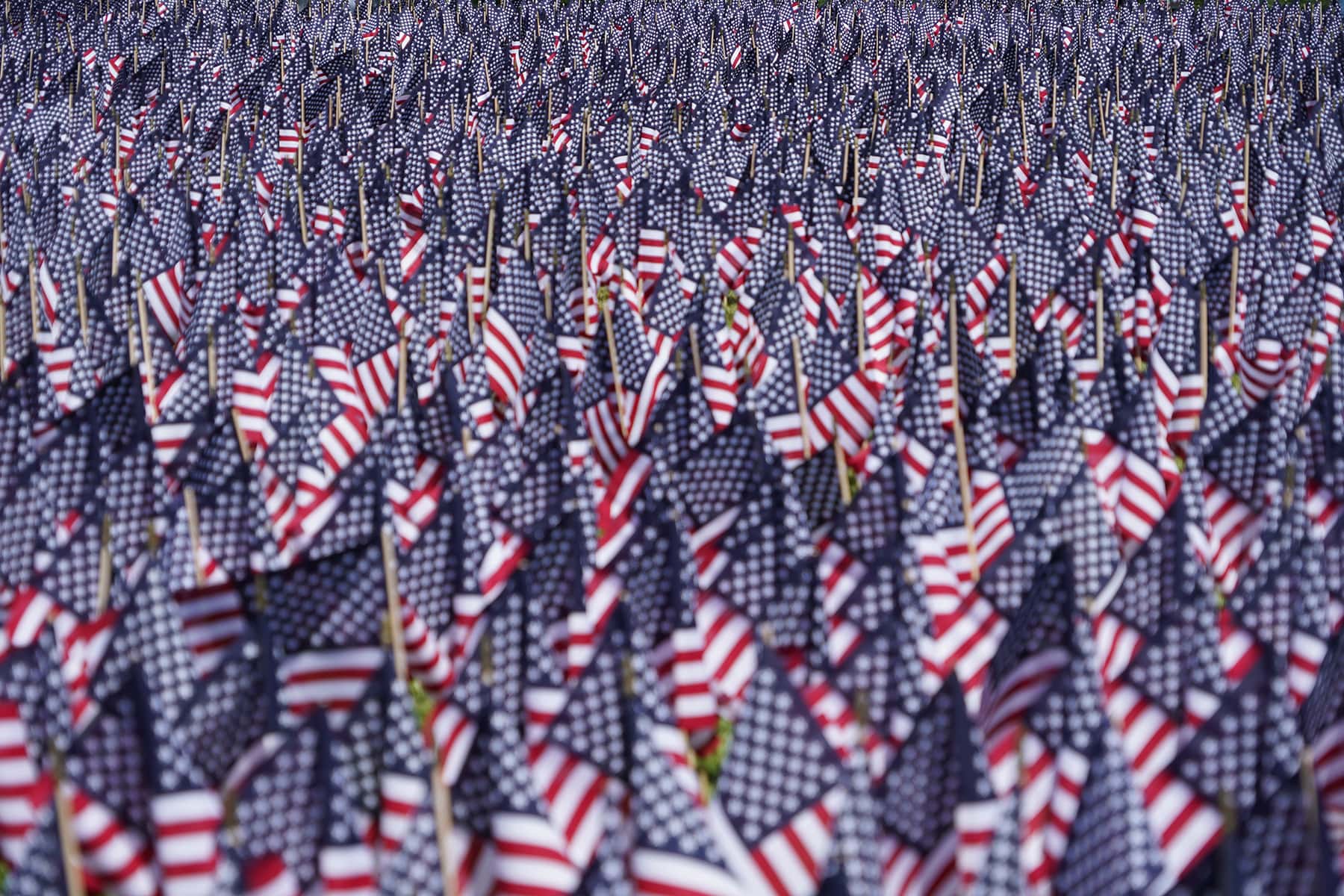 The War Memorial Center transformed the grounds north of its building by Veterans Park on May 29 into a majestic Field of Flags. The tribute was created for all members of U.S. Armed Forces who have died since September 11, 2001.
Hundreds of volunteers attended the community event to help place 7,056 flags, representing each soldier who has fallen over the past twenty years. Families, veterans, and members of the community spent the morning methodically installing the national banners for the Memorial Day weekend tribute. A smaller event was produced last year with 2,972 flags.
"From the Greatest Generation to the latest generation, we hope our Field of Flags serves as a stunning reminder of the price of freedom," said Dan Buttery, President and CEO of the War Memorial Center. "We plan to make this a Memorial Day weekend tradition for Milwaukee. We had hoped to do that last year, but the event was postponed due to the pandemic, and instead coincided with the 75th anniversary of the end of World War II. It is our sincere hope that an annual Field of Flags educates the civilian community on the true meaning of Memorial Day."
Memorial Day is the federal holiday for remembering and mourning the military personnel who have died in the performance of their duties in service to the country. However, the public often confuses it with Veterans Day, which is set aside to honor living military veterans.
"For me it is one of the more humbling days on the calendar, when we can take time to recognize those who made that ultimate sacrifice for our nation," said Milwaukee County Sheriff Earnell Lucas.
Sponsored by Lorraine O'Malley and George Banda, the display presented a powerful message of community support for fallen heroes. The expansive waves of red, white, and blue also served as a reminder that their sacrifices would not be forgotten. The garden of flags in Veterans Park will stay up until sunset on May 31.