Experts from Ukraine join NATO probe of fatal missile strike that killed two in Poland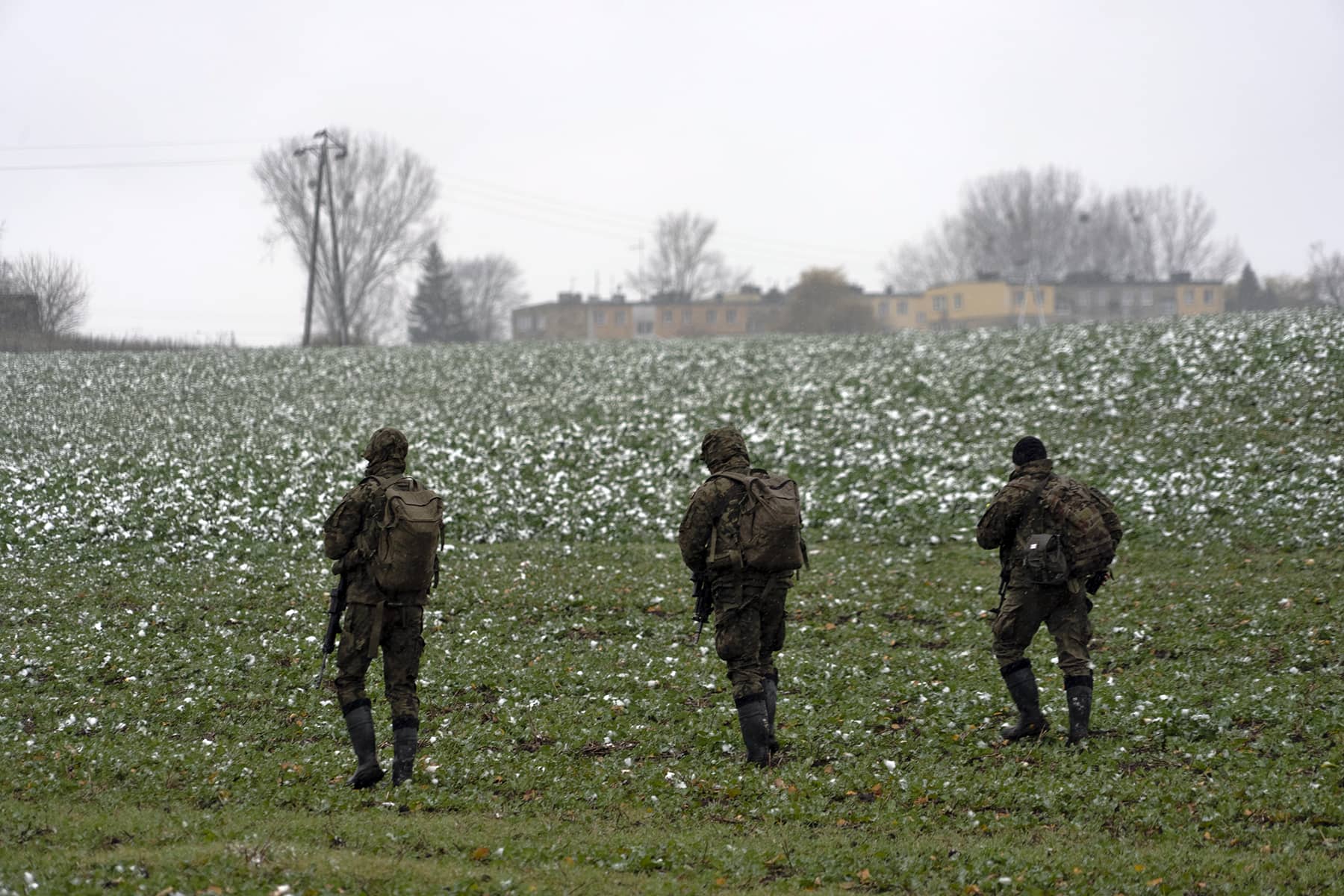 Experts from Ukraine have joined Polish and American investigators who are looking into a missile blast that killed two men in eastern Poland this week.
Ukrainian Foreign Minister Dmytro Kuleba said on November 18 that the Ukrainian experts were at the grain-drying facility in the Polish village of Przewodow where the missile landed on November 15. The village is located about 4 miles from Poland's border with Ukraine.
"We will continue our cooperation in an open and constructive manner, as closest friends do," Kuleba tweeted. "I am grateful to the Polish side for granting them access."
Polish media reported seeing officials in Ukraine uniforms arriving at the site mid-day on November 18.
NATO member Poland and the head of the military alliance both said on November 16 that a missile strike in Polish farmland that killed two people appeared to be unintentional and was probably launched by air defenses in neighboring Ukraine. Russia had been bombarding Ukraine at the time in an attack that savaged its power grid.
"Ukraine's defense was launching their missiles in various directions, and it is highly probable that one of these missiles unfortunately fell on Polish territory," said Polish President Andrzej Duda. "There is nothing, absolutely nothing, to suggest that it was an intentional attack on Poland."
NATO Secretary-General Jens Stoltenberg and others laid overall but not specific blame on Russian President Vladimir Putin's war.
"This is not Ukraine's fault. Russia bears ultimate responsibility," Stoltenberg said.
Zelenskyy told reporters he had "no doubts" about a report he received from his top commanders "that it wasn't our missile or our missile strike." Ukrainian officials should have access to the site and take part in the investigation, he added.
"Let's say openly, if, God forbid, some remnant (of Ukraine's air-defenses) killed a person, these people, then we need to apologize," he said. "But first there needs to be a probe, access — we want to get the data you have."
Ukrainian authorities initially said the missile was not theirs and asked to join the probe.
The missile was probably a Russian-made S-300 dating from the Soviet era. Ukraine, once part of the Soviet Union, fields Soviet- and Russian-made weaponry and has also seized many more Russian weapons while beating back the Kremlin's invasion forces.
Russia's assault on power generation and transmission facilities November 15 included Ukraine's western region bordering Poland. Ukraine's military said 77 of the more than 90 missiles fired were brought down by air defenses, along with 11 drones.
The countrywide bombardment by cruise missiles and exploding drones clouded the initial picture of what happened in Poland.
"This wouldn't have happened without the Russian war against Ukraine, without the missiles that are now being fired at Ukrainian infrastructure intensively and on a large scale," said German Chancellor Olaf Scholz.
With its battlefield losses mounting, Russia has increasingly resorted to targeting Ukraine's power grid as winter approaches. Swaths of the nation were without power after the aerial assault on November 15. Previous strikes had already destroyed an estimated 40% of the country's energy infrastructure.
U.S. and Polish experts have been working at the site all week to establish the source and circumstances of the missile's launch. Poland's officials say there are camera recordings of the events leading up to the blast but they remain classified.
State funerals for the two men who died are expected over the weekend.