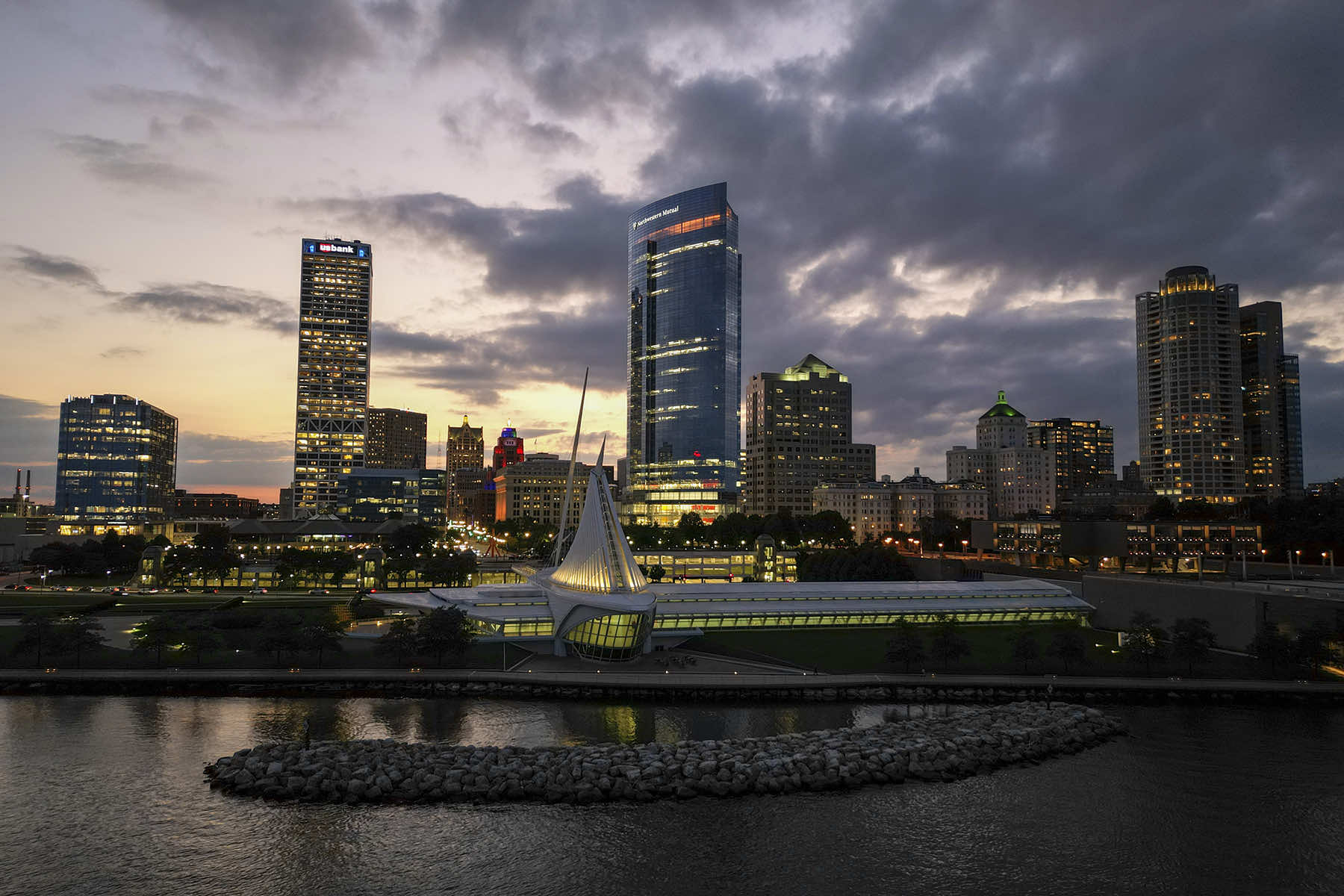 It has been 90 years, but socialism is back in the Wisconsin Legislature. After taking their oaths of office on January 3, two freshman Assembly members made it their first order of business to revive a socialist caucus that has been dormant since the 1930s.
As self-identified democratic socialists, a movement that has been regaining popularity in the U.S. with the help of young Democrats, Reps. Ryan Clancy and Darrin Madison plan to hold their own meetings to advance their policy goals while also caucusing with Assembly Democrats.
In the Republican-controlled Legislature, however, the socialist caucus is a minority within a minority. It is highly unlikely that either Democrats or the new caucus will have their way on most issues.
Clancy, a Milwaukee County supervisor, was still optimistic about bringing to the Assembly ideas he has successfully pushed for at the local level, such as guaranteed counsel for tenants facing eviction.
"The things that we can get done are things which are common sense and have not been looked at as bipartisan fights," he said.
Clancy and Madison both hail from districts in Milwaukee, a city with a storied past as home to one of the most prominent socialist movements in the nation's history.
In 1910, during socialism's heyday in the United States, Milwaukee sent the first socialist to Congress and was the first major American city to elect a socialist mayor. Two years later, it took Democrats and Republicans joining forces behind a single candidate to oust Mayor Emil Seidel, who went on to run for vice president on a socialist ticket.
"Cities from Reading, Pennsylvania, to cities on the West Coast had prominent socialist politicians, but even in that landscape, Milwaukee stood out," said Philip Rocco, a professor of political science at Marquette University in Milwaukee.
Socialist politicians sat in the Wisconsin Legislature as early as 1878, according to the Legislative Reference Bureau, but most socialist state lawmakers held office between 1917 and 1935, when the first socialist caucus appeared.
Even after socialism fell under the same McCarthy-era stigma as communism during the 1950s, its visibility persisted in Milwaukee. Mayor Daniel Hoan, the city's second socialist mayor, held the position for 24 years after taking office in 1916. The city's third and final socialist mayor, Frank Zeidler, left office in 1960 after serving three terms that overlapped with Wisconsin Sen. Joseph McCarthy's notorious anticommunist campaign.
The unique, pragmatic approach to socialism that made Milwaukee's socialist mayors so popular with voters also caused friction with the Socialist Party of America, which had more ideological, revolutionary aims, Rocco said. Milwaukee socialists earned the nickname "sewer socialists" for their practical focus on infrastructure projects and improving public health.
It is a history Clancy and Madison have embraced, identifying as sewer socialists in their campaigns and touting endorsements from the Milwaukee chapter of Democratic Socialists of America.
"We want to continue this legacy and redefine what it means to be a socialist in the state of Wisconsin," Madison said.
That means, in Clancy's words, focusing on "unsexy" policy as the socialist lawmakers of the early 1900s did. At the top of the fledgling caucus's list of priorities are addressing issues with youth prisons and the prison system, improving access to child care and pushing to make utilities public resources.
Branding themselves as socialists has not always been easy, Clancy and Madison said, especially on the campaign trail where socialism has become a dirty word. Even in the Democratic stronghold of Milwaukee, where Clancy ran unopposed and Madison's only challenger was in a partisan primary, the socialist label was often a tough sell to voters.
"There were folks who were really close to me and cared about me who knew that carrying this label would put a target on my back," Madison said. "They heavily encouraged me, 'Don't do it. Be a socialist internally, but don't push that out into the world.'"
Clancy and Madison's victories mirror a national resurgence in democratic socialism's popularity over the past decade, with longtime stalwarts of the movement like Sen. Bernie Sanders joining U.S. Rep. Alexandria Ocasio-Cortez and a younger generation drawn to socialist ideals under Trump-era immigration and economic policies.
But Rocco said Milwaukee is once again uniquely fertile ground for the ideology.
"This was where this form of municipal socialism kind of proved itself not just as a possible model of government, but as a model of government that earned the city the moniker of one of the best-run cities in the United States," he said.
The leaders of the Milwaukee chapter of the Democratic Socialists of America report that their membership has grown steadily since re-founding the chapter in 2016. And for an ideology that hasn't been represented by so much as a single lawmaker at the state level since some 30 years ago, the opportunity to propose legislation, even if it is quickly dismissed by Republicans, is a big one.
"Just the very fact that we can introduce legislation now and propose ideas can move the conversation," said Alex Brower, the group's co-chair. "Those things can be really significant."