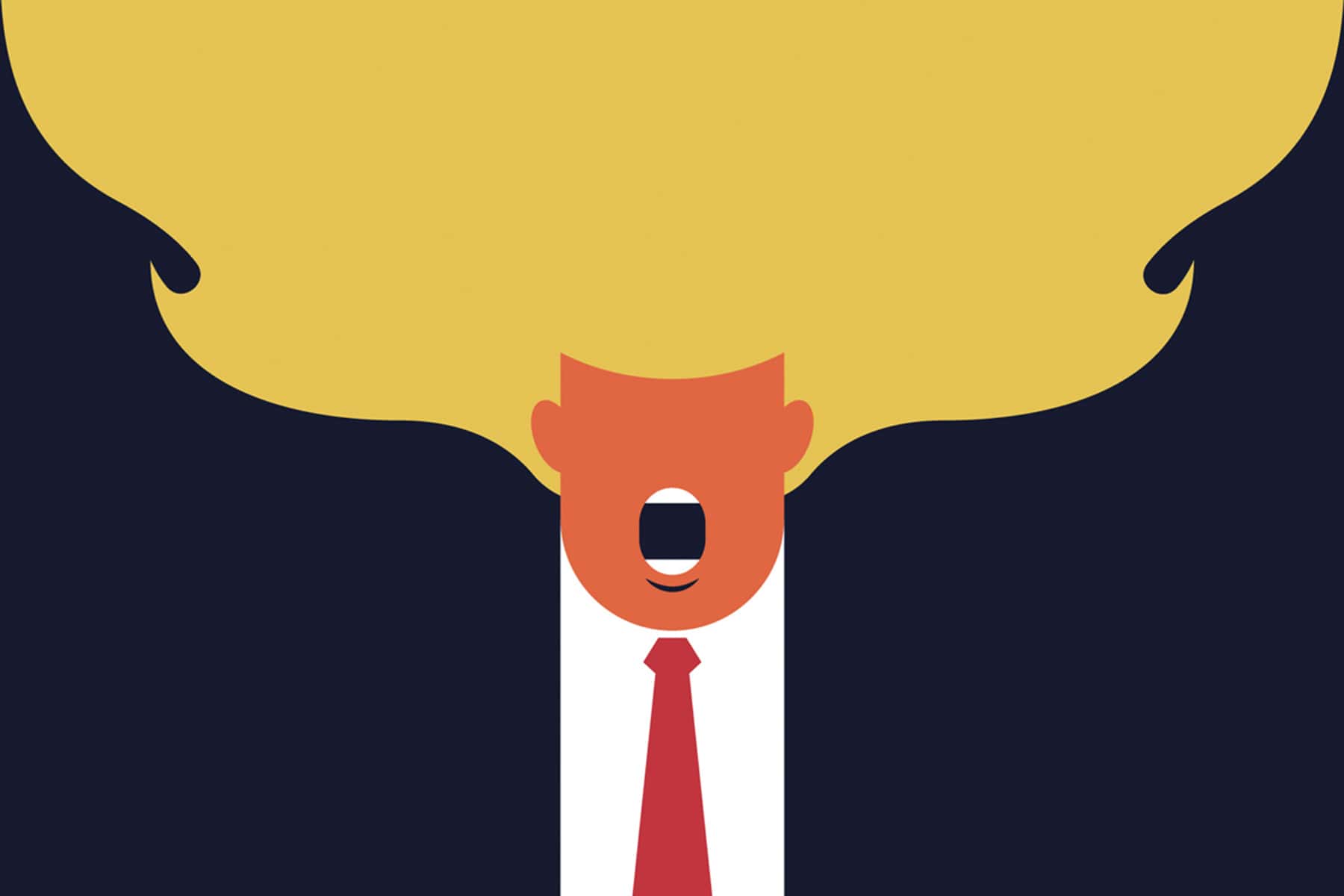 "The Accelerated Velocity of Terminological Inexactitude is really just my obnoxious way of saying lies travel fast. And boy, did my Terminological Inexactitude accelerate with velocity." – Olive Penderghast, Easy A
"This is a flu. This is like a flu"; "Now, you treat this like a flu." – President Donald Trump, February 26, 2020
"So last year 37,000 Americans died from the common Flu. It averages between 27,000 and 70,000 per year. Nothing is shut down, life & the economy go on. At this moment there are 546 confirmed cases of CoronaVirus, with 22 deaths." – President Donald Trump, March 9, 2020 Tweet
As a new form of the coronavirus was ravaging the Wuhan region in China during the early months of 2020 some were warning of its eventual spread to the rest of the world. The Washington Post reported on March 20th, "U.S. intelligence reports from January and February warned about a likely pandemic."
"U.S. intelligence agencies were issuing ominous, classified warnings in January and February about the global danger posed by the coronavirus while President Trump and lawmakers played down the threat and failed to take action that might have slowed the spread of the pathogen, according to U.S. officials familiar with spy agency reporting. The intelligence reports didn't predict when the virus might land on U.S. shores or recommend particular steps that public health officials should take, issues outside the purview of the intelligence agencies. But they did track the spread of the virus in China, and later in other countries, and warned that Chinese officials appeared to be minimizing the severity of the outbreak." – Washington Post
On January 11, the government of China announced the first death related to the novel coronavirus. On January 20 the first confirmed cases outside Mainland China occurred in Japan, South Korea and Thailand, according to the World Health Organization (the W.H.O.). Two days later on January 22nd CNBC anchor Joe Kernen had this exchange with the President: "The CDC has identified a case of coronavirus in Washington state … have you been briefed by the CDC?" to which Trump responded, "I have." Kernen continued, "Are there worries about a pandemic at this point?" Trump declared: "No. Not at all. And — we're — we have it totally under control. It's one person coming in from China, and we have it under control. It's — going to be just fine."
The day before the Centers for Disease Control and Prevention (CDC) issued a press release confirming "the first case of 2019 Novel Coronavirus (2019-nCoV) in the United States in the state of Washington. The patient recently returned from Wuhan, China, where an outbreak of pneumonia caused by this novel coronavirus has been ongoing since December 2019. While originally thought to be spreading from animal-to-person, there are growing indications that limited person-to-person spread is happening. It's unclear how easily this virus is spreading between people." There was still very little known about the virus among experts at this time.
Wuhan, a city with over 11 million residents was shut off by the Chinese government on January 23 to slow the spread of the deadly virus. All flights, busses, trains, and ferries into and out of the city were suspended. About 570 people had been infected at this time in Japan, South Korea, Taiwan, Thailand and the United States. The virus had killed at least 17 people.
Seven days later on January 30 the president said to reporters, "We have it very well under control," adding, "We're working very closely with China and other countries, and we think it's going to have a very good ending for us … that I can assure you." The same day as the President assured the American public the World Health Organization finally declared a "public health emergency of international concern" and the U.S. State Department warned travelers to avoid China.
At this point the dangers of the virus were beginning to become clear to infectious disease experts around the world. The Trump administration the next day suspended travel into the U.S. by any foreign nationals who had traveled to China in the past 14 days, with the exception of the immediate family members of American citizens or permanent residents. The virus had killed 213 and infected nearly 10,000 around the world as it spread rapidly form continent to continent.
On February 2nd the first death related to the virus was reported outside China in the Philippines when a 44-year-old man succumbed to complications from the virus. The Diamond Princess cruise ship in Yokohama, Japan was quarantined after a two-week trip to Southeast Asia.
As it was becoming clear that the United States was in jeopardy of infections, on February 7 the Trump administration announced that it was transporting to China nearly 17.8 tons (more than 35,000 pounds) of "masks, gowns, gauze, respirators, and other vital materials." Secretary of State Mike Pompeo in a press release announcing this shipment said, "These donations are a testament to the generosity of the American people."
On that same day, Dr. Li Wenliang, a Chinese doctor, who had issued a dire warning about the spread of the virus to his colleagues, died after contracting the coronavirus. Dr. Wenliang had been branded an alarmist by the Chinese government in January and reprimanded for his warnings. They even forced him to sign a statement denouncing "his warning as an unfounded and illegal rumor."
Three days later, The President stated that the United States was in "great shape" when it came to the virus. Adding an assurance to Americans, "You know, a lot of people think that goes away in April with the heat — as the heat comes in," reiterating, "Typically, that will go away in April… Looks like by April, you know, in theory, when it gets a little warmer, it miraculously goes away. I hope that's true."
On February 11 the World Health Organization gave the disease caused by the new virus its official name, COVID-19, an acronym standing for coronavirus disease 2019. Two days later onboard the Diamond Princess cruise ship of the 3,600 passengers onboard at least 218 had tested positive. This was by far the largest number of cases outside of China.
The following day the number of deaths in China was 1,113 with 44,653 confirmed cases. The virus had spread to 24 countries infecting nearly four hundred people. The virus continued to spread in the Hubei province sickening close to 15,000.
On Valentine's Day February 14, France reported the first coronavirus related death in Europe. This 80-year-old Chinese tourist was the first person outside Asia to die of the disease. By now about 1,500 had died in China. On February 19 443 passengers disembarked the Diamond Princess cruise ship. 621 passengers and crew had tested positive for the virus.
Meanwhile a week later on February 21 the Shincheonji Church of Jesus in South Korea was officially linked to the virus outbreak there where they had recorded 200 confirmed cases and 400 suspected cases. The government began to close schools, shut down nursing homes and banned political rallies in their capital, Seoul. The virus was also showing spread in Iran after four patients died in a couple of days. By this date the number of global cases had reached 76,000 according to the W.H.O. and 15 deaths in the U.S. according to the CDC.
Two days later Italy began to see a huge increase in cases and officials there began a lockdown to stem the tide of infections. Schools and sporting events were cancelled in the Lombardy region. The following day the White House asked Congress to allocate $1.25 billion in new emergency funds to bolster its preparedness for the virus. There were now nearly 40 confirmed cases in the country.
The following day February 26th, the President said, "The Coronavirus is very much under control in the USA." He continued to downplay the threat on February 26 when he told reporters at the White House, "This is a flu. This is like a flu"; "Now, you treat this like a flu"; "It's a little like the regular flu that we have flu shots for. And we'll essentially have a flu shot for this in a fairly quick manner… I think every aspect of our society should be prepared. I don't think it's going to come to that, especially with the fact that we're going down, not up. We're going very substantially down, not up." He also said: "And again, when you have 15 people, and the 15 within a couple of days is going to be down to close to zero, that's a pretty good job we've done."
The daily press briefings purportedly designed to inform the nation about the threat turned into an opportunity for the President to defend his administration's response to the virus and downplay the seriousness of the virus. He went so far the following day to say, "It's going to disappear. One day – it's like a miracle – it will disappear. And from our shores, we – you know, it could get worse before it gets better. It could maybe go away. We'll see what happens. Nobody really knows. The fact is, the greatest experts – I've spoken to them all. Nobody really knows." This was in stark contrast to what experts had been saying for weeks and even months based on what was happening in China and Europe. Cases had continued to grow in Europe, Asia, and Latin America.
On February 28 the President said, "Now the Democrats are politicizing the coronavirus … This is their new hoax." Later that day a patient in Seattle became the first American to die due to the virus. There were now close to 90,000 global cases and Trump issued a "do not travel" warning, for areas in Italy and South Korea most impacted by the virus, while also banning all travel to Iran, and barring entry to any foreign citizen who had visited Iran in the previous 14 days.
On March 2 the President said, "We had a great meeting today with a lot of the great companies and they're going to have vaccines, I think relatively soon. And they're going to have something that makes you better and that's going to actually take place, we think, even sooner." The CDC had poorly bungled the first attempt to develop tests by sending out 160,000 test kits of which just 200 were found to be useable. The next day Vice President Mike Pence announced that the CDC had lifted restrictions on developing tests. The worldwide-confirmed cases were then over 90,000 and 3,000 had been killed by the virus.
The next day the President speaking of the seasonal flu claimed, "I think we went as high as 100,000 people died in 1990, if you can believe that." The CDC estimated that there were only 26,582 deaths from the flu that year contradicting what the President said. Trump began to obfuscate about what was known about the virus in the U.S. by saying at a daily press briefing, "We got hit with the virus really three weeks ago, if you think about it, I guess. That's when we first started really to see some possible effects." This was six weeks after the first U.S. case.
It became crystal clear that the information provided by the President was unreliable the next day March 6 when he proclaimed, "Anybody that needs a test, gets a test. We—they're there. They have the tests. And the tests are beautiful." He also stated "…I hear the numbers are getting much better in Italy" despite the fact that cases were swelling in that country.
President Trump On March 9 went on the offensive attacking the Democratic Party and major news media with the exception of Fox News. when he tweeted:
"The Fake News Media and their partner, the Democrat Party, is doing everything within its semi-considerable power (it used to be greater!) to inflame the CoronaVirus situation, far beyond what the facts would warrant."
The U.S. Surgeon General. Jerome Adams at the press briefing stated, "The risk is low to the average American." The number of confirmed cases in the U.S. had grown to 647 according to the CDC and at least 22 Americans had died according to the Johns Hopkins Coronavirus Resource Center.
Attempting to reassure the public, the President on March 10 proclaimed, "And we're prepared, and we're doing a great job with it. And it will go away. Just stay calm. It will go away… It's really working out. And a lot of good things are going to happen." The next day he announced a ban of travelers from European countries except Britain for 30 days.
On March 11 Utah Jazz star Rudy Gobert tested positive for the coronavirus, shocking the sports world and leading NBA Commissioner Adam Silver to quickly shut down the season indefinitely. This led to other major professional sports leagues following suit. Multiple other NBA players including All-Star Kevin Durant would eventually test positive in the ensuing weeks. Later NFL Head Coach Sean Payton and star linebacker Von Miller would also test positive.
The World Health Organization belatedly declared the coronavirus a global pandemic after being asked to do so for weeks. Two days later on March 13 President Trump declared a national emergency in the United States saying he would make $50 billion available to the states and U.S. territories to fight the virus.
On March 15 the CDC recommended that people not gather in groups larger than 50 across the country for the next eight weeks. The next day the President said it should be groups of 10, further confusing Americans about what was happening. New York City, the largest school district in the nation, closed all of its public schools affecting 1.1 million students.
On March 17 France issued a nationwide lockdown banning all public gatherings and also postponed elections to slow the spread of the virus. 198,004 had been infected worldwide and 7,984 had died according to Johns Hopkins data. Over 6,000 Americans had tested positive and 108 had died. In Wisconsin, just 551 people had been tested and 47 had tested positive. The European Union voted to close off all 26 nations from foreign travel for no less than 30 days.
The President feeling increasing pressure to acknowledge the seriousness of the pandemic, shot back at his critics on the same day saying, "I've always known this is a real—this is a pandemic. I felt it was a pandemic long before it was called a pandemic … I've always viewed it as very serious." Denying requests from governors around the country the President said the next day March 18th, "The federal governments not supposed to be out there buying vast amounts of items and then shipping," adding, "We're not a shipping clerk."
On the late night of March 22nd the President tweeted in all caps, "WE CANNOT LET THE CURE BE WORSE THAN THE PROBLEM ITSELF. AT THE END OF THE 15 DAY PERIOD, WE WILL MAKE A DECISION AS TO WHICH WAY WE WANT TO GO."
British Prime Minister Boris Johnson locked down his nation on March 23 closing all nonessential shops, barred meetings of more than two people, and required all people to stay in their homes except for trips to pick up food or medicine.
The next day at the Coronavirus press briefing at the White House President Trump once again pushed back against social distancing measures in states across the country by saying:
"Our country wasn't built to be shut down. America will, again, and soon, be open for business. Very soon. A lot sooner than three or four months that somebody was suggesting. Lot sooner. We cannot let the cure be worse than the problem itself …We have a very active flu season, more active than most. It's looking like it's heading to 50,000 or more deaths," he said, adding: "That's a lot. And you look at automobile accidents, which are far greater than any numbers we're talking about. That doesn't mean we're going to tell everybody no more driving of cars. So we have to do things to get our country open."
Once again data from the CDC contradicted the President, there had been about 23,000 deaths from flu during the 2019-2020 season. New York Governor Cuomo also complained that, "You can't stop the economy forever. So we have to start to think about does everyone stay out of work? Should young people go back to work sooner? Can we test for those who had the virus, resolved, and are now immune and can they start to go back to work?" The virus had then killed 16,572 people worldwide and over 600 Americans.
On March 24 the Tokyo Olympics were postponed to 2021 and India locked down its 1.3 billion citizens. President Trump responding to questions during a Fox News town hall about when the country would open back up said, "I give it two weeks. I guess by Monday or Tuesday, it's about two weeks. We will assess at that time and give it more time if we need a little more time. We have to open this country up." The President intimated that the country should open up by Easter, which fell on April 12 when as he said the US would again be "raring to go." When asked who suggested Easter as a date to reopen Trump replied it was his idea saying, "I thought it was a beautiful time. A beautiful timeline."
Milwaukee County saw its first COVID-19 death on March 19 when a 66-year-old black man died due to complication related to the virus. One week later nine other blacks in the county had died of the COVID-19.
On March 26 the United States for the first time, led the world in confirmed cases with 85, 653 cases surpassing China and Italy. We exceeded 1,000 deaths when 246 Americans died increasing our total fatalities to 1,042.
The President had been increasingly taking over press briefings from medical experts such as Dr. Anthony Fauci, the director of the National Institute of Allergy and Infectious Diseases and Dr. Deborah Birx, the Coronavirus Response Coordinator for the Trump Administration's White House Coronavirus Task Force. Conspicuously absent from the stage were experts from the CDC.
On Friday March 27 speaking of the virus he said, "You can call it a germ, you can call it a flu, you can call it a virus, you know you can call it many different names. I'm not sure anybody even knows what it is."
That same day the President signed the $2 trillion stimulus bill from Congress called the CARES Act (Coronavirus Aid, Relief, and Economic Security Act) promising help for Americans in the form of a $1,200 stimulus check and over $349 billion to fund small businesses. Just two weeks later, millions of Americans had not received their stimulus checks. Due to no protections written into the CARES Act some checks had been intercepted by bill collectors. The SBA funding to small businesses had all been exhausted in about two weeks.
CBS News reported the government sent "billions to areas of the country with relatively few novel coronavirus cases, to companies in industries that have not been the hardest hit by the shutdown, and to companies that are not even small businesses." They also reported that, the owner of the Ruth's Chris Steak Houses chain got $20 million from the small business loan program, despite having more than 5,000 employees and $468 million in revenue last year. It is one of more than 50 publicly traded companies that have already disclosed nabbing nearly $250 million in PPP funds.
The next day March 28 the CDC issued a travel advisory for New York, New Jersey and Connecticut. New York soon becomes the epicenter of the virus in the U.S. eventually surpassing all other nations in the number of COVID-19 fatalities.
On the final day of March, President Trump at his daily press briefing shocks the reporters in the room by saying the following:
"I just want to add, I think the one thing nobody really knew about this virus was how contagious it was. It's so incredibly contagious, and nobody knew that. This is like a … I don't know that anybody's ever seen anything like this. Normally you'd have to get close and touch and this. A lot of things have to happen. This is just like … It's truly invisible and so contagious and I don't think any doctor knew it at the time. I don't think anybody could have known it. People have not seen anything like this."
As more and more people continued to question how his administration responded to the virus, on March 31st he begins making statements to defend his handling of the emergency. "As a nation, we face a difficult few weeks as we approach that really important day when we're going to see things get better all of a sudden. And it's going to be like a burst of light … The question is what would have happened if we did nothing? Because there was a group that said let's just ride it out. Let's ride it out. What would have happened? And that number comes in at 1.5 to 1.6 million people, up to 2.2 and even beyond. So that's 2.2 million people would've died if we did nothing. We just carried on our life … A lot of people have said. A lot of people that thought about it, ride it out, don't do anything, just ride it out, and think of it as the flu. But it's not the flu. It's vicious." He had said just over a month before, "This is a flu. This is like a flu; Now, you treat this like a flu; It's a little like the regular flu that we have flu shots for."
He also begins to make claims about medical supplies given to states. "Look, we have ventilators, but we've distributed 1,000s of ventilators. But they shouldn't be doing that. And if they need them that badly, we know. We have pretty good ideas of where they're going to need them. Some people, frankly, think they need them, and they don't need them. I don't want to mention names, but there are some people that want them, and it's really not the right thing … But we have some hospitals in some states that think they need ventilators, and we don't think they do."
In one particularly revealing back and forth with a reporter at the March 28 press briefing this interchange took place:
Reporter: Going back to your comments about what could have happened and the actions that you took, is there any fairness to the criticism that you may have lulled Americans into a false sense of security when you were saying things like, "It's going to go away."
Donald Trump: Well, it is.
Reporter: And that sort of thing.
Donald Trump: It's going to go away. Hopefully at the end of the month and if not it hopefully will be soon after that.
Reporter: But hasn't your thinking on this evolved?
Donald Trump: It is going away.
Reporter: Hasn't your thinking on this evolved? You're taking it more seriously?
Donald Trump: I think from the beginning, my attitude was that we have to give this country … I knew how bad it was. All you have to do is look at what was going on in China. It was devastation.
Reporter: Did you know it was going to be this severe when you were saying this was under control and-
Donald Trump: I knew everything. I knew it could be horrible and I knew it could be maybe good. Don't forget, at that time people didn't know that much about it. Even the experts, we were talking about it. We didn't know where it was going.
The president once again patted himself on the back by saying, "I think we've done a fantastic job… I think we've done a great job." By March 30 Virginia, Maryland, Washington DC, Kansas and North Carolina begin issuing stay at home orders for their residents. On the final day of March, 189,510 Americans had tested positive and 4,076 had died due to the virus.
By April 2 the number of worldwide cases surpassed 1 million in over 170 countries, with 1,015,403 confirmed cases, and 53,030 deaths. Here in the U.S., 5,983 had died and 245,070 had been confirmed as infected. By April 3, 27 people had died in Milwaukee County, the first sixteen of them being African Americans. With African Americans representing just 28 percent of the residents of the county but 81.5 percent of deaths alarm bells went off and led to a great deal of discussion locally and nationally about how the virus was impacting Milwaukee's African American community.
On April 4, President Trump tweeted the following, "To all our youth who are missing the start of their [Little League] seasons, hang in there! We will get you back out on the fields, and know that you will be playing baseball soon." He also stated at the press briefing, "We want to finish this war. We have to get back to work."
Millions of Americans would lose their jobs due to lockdowns across the country. Unemployment claims would smash previous records. By the first week of April, 6.6 million Americans would apply for unemployment benefits. The irony of this is that some of these recipients are people who claim we are becoming a socialist nation, not understanding that unemployment benefits are a practice that began under socialist leaders in Wisconsin in the early 20th century.
Ten days after testing positive for the virus, British Prime Minister Boris Johnson is admitted to an intensive care unit in a British hospital. On April 10 the number of worldwide deaths surpasses 100,000. With 18,769 deaths, the U.S. death toll surpasses Spain. By April 13 some European nations begin to loosen restrictions on movement. Pressure begins to mount in the U.S. to do the same as more unemployment claims are filed. Over 22 million Americans file claims to receive unemployment relief by April 16.
As people around the country demanded the President do something to open the country back up, on April 13 a clearly angry President Trump claimed,
"When somebody's the President of the United States, the authority is total, and that's the way it's got to be … The authority of the President of the United States having to do with the subject we're talking about is total" … speaking about local governments, he said, "They can't do anything without the approval of the President of the United States."
Clearly he was not aware that the U.S. Constitution says the exact opposite. He was forced to retract this several days later saying to governors across the country, "We are not opening all at once, but one careful step at a time … You're going to call your own shots … You're going to be calling the shots. We'll be standing right alongside of you, and we're going to get our country open and get it working. People want to get working. If they need to remain closed," he said, "we will allow them to do that … If we see a hot spot developing, we've learned a lot … We'll be able to suppress it, whack it."
Strangely, he then went on to talk about his coronavirus test. "I was a victim of the first test, meaning I had to go through it, and I didn't like what was happening … They tell you that it goes up your nose and then they hang a right and it goes under your eye, and I said you got to be kidding. I called it an operation not a test."
After days of toggling back and forth between conflict and conciliation with the governors he finally seemingly relented by saying, "You're very capable people … I think in all cases very capable people."
As angry crowds gathered around the nation including, gun toting, MAGA hat wearing, Confederate flag waving goons in Michigan demanding the states open up again the President discarded his previous days words by tweeting, "LIBERATE MICHIGAN!" and "LIBERATE MINNESOTA!""LIBERATE VIRGINIA, and save your great 2nd Amendment. It is under siege!"
At the April 17 COVID-19 White House briefing this exchange happened during the Q&A.
Speaker 14: "China now says its coronavirus death toll in Wuhan is 50% higher, up to about 4, 000. Does that sound like a credible number to you?"
Donald Trump: "Well, you know, when I listen to the press every night saying we have the most… We don't have the most in the world deaths. The most in the world has to be China. It's a massive country. It's gone through a tremendous problem with this, a tremendous problem, and they must have the most."
According to the most reliable source, The Johns Hopkins Coronavirus Resource Center the number of deaths in the US on April 17 was 37,055 and China has, even with their increase in recent days counting deaths that had not been counted before a total of 4,636 deaths.
"Hate was the poison. Hate was what drove him and his presidency. And at that moment he had to leave office, he understood the poison and how hate had destroyed him, had put the country on edge. And if there's anything to reflect on now, if you look back, as we've seen the current presidential election, on the surface and underneath, there is too much contempt, too much hate, and that, if you think about it, we need to know what's really going on. We don't know enough. And if we don't know what's going on, the judge (Damon J. Keith) who said it got it right: 'Democracies die in darkness.' History proves that. And we think we're resilient. I think we are. We think we're strong. We think that we have a process that will protect us from that. But if we are infected with hate and infected with a lack of knowledge — who these people really are, what's inside, what's driving them — we could partake of losing our wonderful democracy." – Bob Woodward, Washington Post Watergate reporter, 2016 TEDxMidAtlantic Talk
The
Milwaukee Independent
began reporting on what was then referred to as the mysterious "Wuhan Virus" in January 2020. Other local media did not picked-up on the story until many weeks later. Our early features focused on the economic impact, social issues, and health concerns long before other Milwaukee news organizations even mentioned the coronavirus. Over the following year, we have published hundreds of articles about the pandemic and how it has affected the lives of Milwaukee residents. This extensive body of work can be found on our
COVID-19 Special Report
page, a chronological index of links by month. Our editorial voice remains dedicated to informing the public about this health crisis for as long as it persists.
For medical resources, please visit the
CDC's COVID-19 page
or the
Wisconsin Department of Health Services
. All editorial content published by
Milwaukee Independent
can be found at
mkeind.com/COVID19
. With a mission of transformative journalism, our staff is free from commercial bias and are not influenced by corporate interests, political affiliations, or a public preferences that rewards clicks with revenue. As an influential publication that provides Milwaukee with quality journalism, our award-winning photojournalism and features have helped to achieve a range of positive social impact that enriches our community. Please join our effort by entrusting us with your contribution. Your Support Matters -
Donate Now