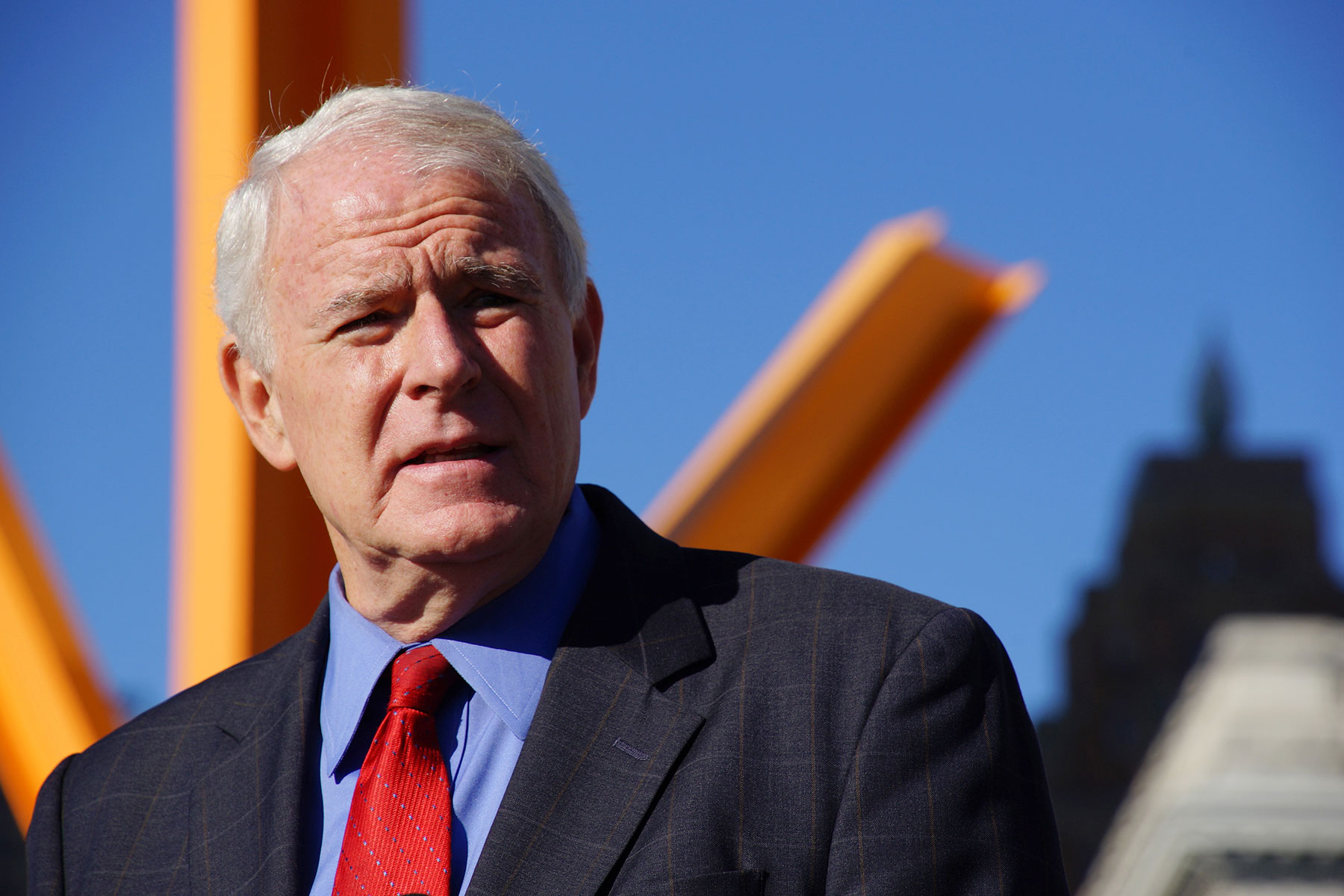 As co-chairs of the Milwaukee 7 regional economic development organization, Milwaukee Mayor Tom Barrett and Waukesha County Executive Paul Farrow discussed the formal bid that the M7 was submitting to become a new home for Amazon.com on October 18.
Because of confidentiality requirements, specific details were not presented to the public. But Mayor Barrett explained that Milwaukee's proposal would not use gimmicks to attract the online retailer's attention.
"As I went through the criteria that Amazon was laying out, I was able to say over and over and over again, 'check, check, and check.' We meet those requirements," said Mayor Barrett. "So maybe I should apologize that I'm not dressed up as a giant piece of cheese. But I don't apologize for that, because I think this is a serious competition. And I think they're not looking for gimmicks."
Last month Amazon initiated a nationwide competition for its new $5 billion headquarters, which would support up to 50,000 employees. Mayor Barret was excited for the opportunity to bring the company to the region, and was confident the area could support its needs.
"Milwaukee meets the basic requirements Amazon has laid out, but we are highlighting how much more we have to offer. Our team has assembled a response to Amazon that will certainly get their attention," said Mayor Barrett said. "We are a region, we are a city, that meets the requirements almost to a T, as to what Amazon is looking for."
The Madison-Chicago-Milwaukee triangle is a powerful economic zone, with Milwaukee at the central point in that triangle to be large enough, with a range of the amenities, and a close proximity to attract talent from both of the other two regions.
"Chicago is one of our finest suburbs," Mayor Barrett added, "and it location makes us a stronger candidate."