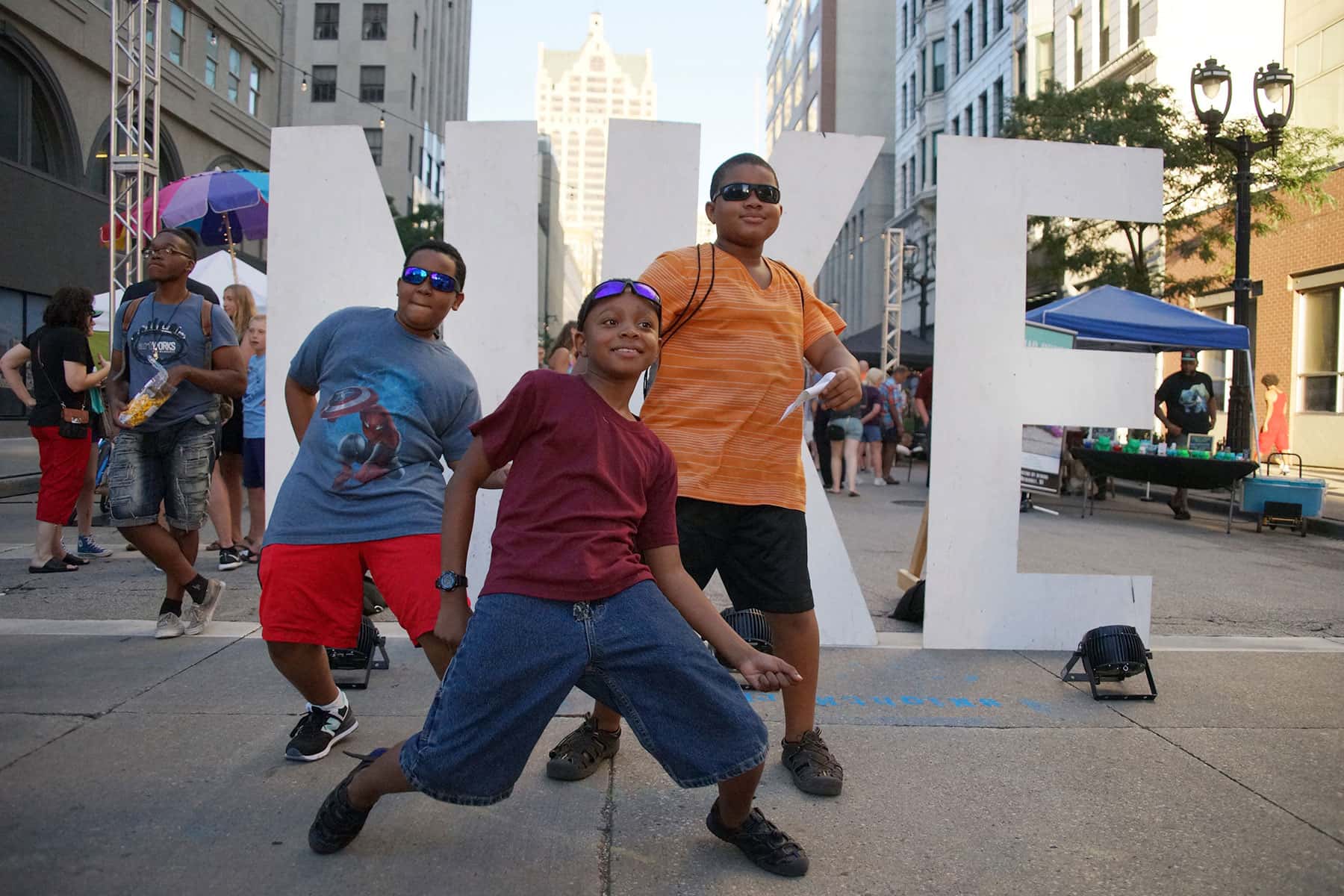 Dates for the summer Night Market along the main street through downtown Milwaukee was announced by its organizer NEWaukee on February 22.
The Night Market is a monthly, open-air market that offers a wide variety of experiences for people of all backgrounds and ages on West Wisconsin Avenue between 2nd and 4th Streets from 5:00 – 10:00 p.m. on June 13th, July 11th, August 15th, and September 12th.
"With the Night Market coming into its fifth year on Wisconsin Avenue, the growth and change in perception of the area is tangible." Says Angela Damiani, CEO and Co-founder of NEWaukee. "It has been amazing to see how the Night Market has helped to rewrite the narrative of Milwaukee's downtown corridor year after year."
NEWaukee founded the Night Market in the summer of 2014 with the goal of creating a free, vibrant, safe, and interactive place in downtown Milwaukee for people to experience culture at night. The program features over a hundred art and craft vendors, diverse food offerings, live art creation, pop up performances, DJ sets from True Skool, a beer garden, and engaging nonprofit and community booths.
The Night Market is family friendly with activities for young and old alike, including GRAEF's s'mores roasting station, life size chess and checker boards, and interactive pop up and roaming performances throughout the evenings.
Boston Store's Sidewalk Sale is also returning for its third year as part of the Night Market as well as ETE REMAN's retrofitted shipping container in partnership with Containers Up featuring beverages and snacks for attendees and a rooftop deck for attendees to take in amazing views of the market.
NEWaukee is a social architecture firm that specializes in community-based signature experiences centered on high-profile issues of importance for the city of Milwaukee.