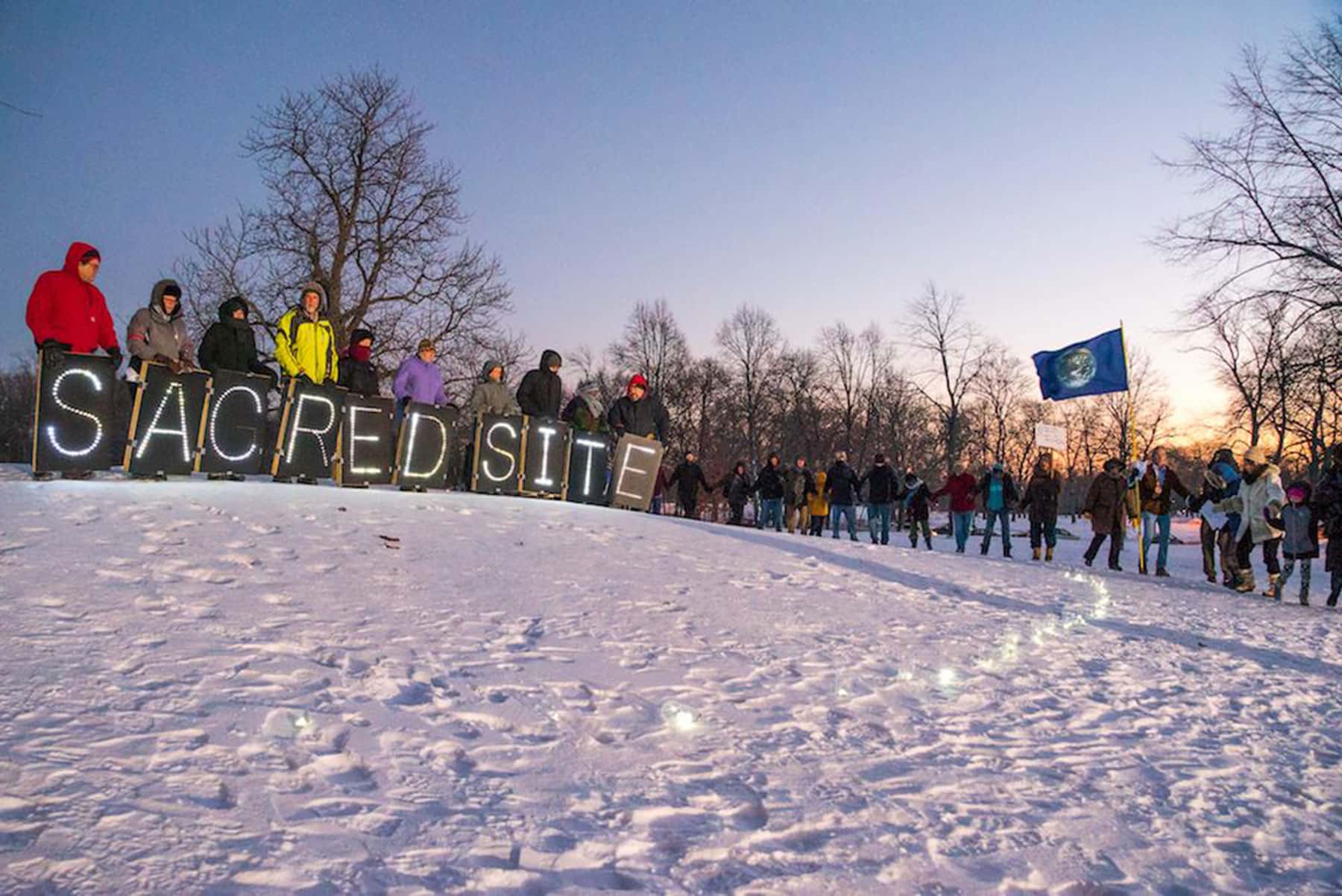 University of Wisconsin-Milwaukee researchers participated in a vigil on Tuesday, Jan. 12, to help educate the public about Native American burial and effigy mounds in Wisconsin.
The vigil was held at a prehistoric burial mound in Lake Park near the UW-Milwaukee campus.
Burial and effigy mounds are critical to understanding the cultures that built them. Some are gargantuan maps, while others, like the Mayan pyramids, are calendar and astronomical devices.
Wisconsin has 90 percent of the effigy mounds in the world. These earthen forms were constructed by prehistoric American Indians. The Ho-Chunk people are believed to be descendants of the Mound Builder people, and the tribe views the mounds as sacred sites that should not be disturbed.
However, legislation has been proposed in Wisconsin to allow these sacred Native American mounds sites to be excavated if they lie in the path of another project.
Members of the public joined indigenous people and their allies from the greater Milwaukee community at the vigil, which included representatives from UWM's American Indian Studies faculty, the Electa Quinney Institute of American Indian Education, and the Overpass Light Brigade.
University of Wisconsin-Milwaukee
About UWM
As Wisconsin's only public urban research university, UWM has established an international reputation for excellence in research, community engagement, teaching and entrepreneurism. On an operating budget of $705 million, UWM educates about 27,000 students and is an engine for innovation in southeastern Wisconsin. The Princeton Review named UWM a "2015 Best in the Midwest" university based on overall academic excellence and student reviews. Its economic impact is more than $1.5 billion per year in Wisconsin alone.