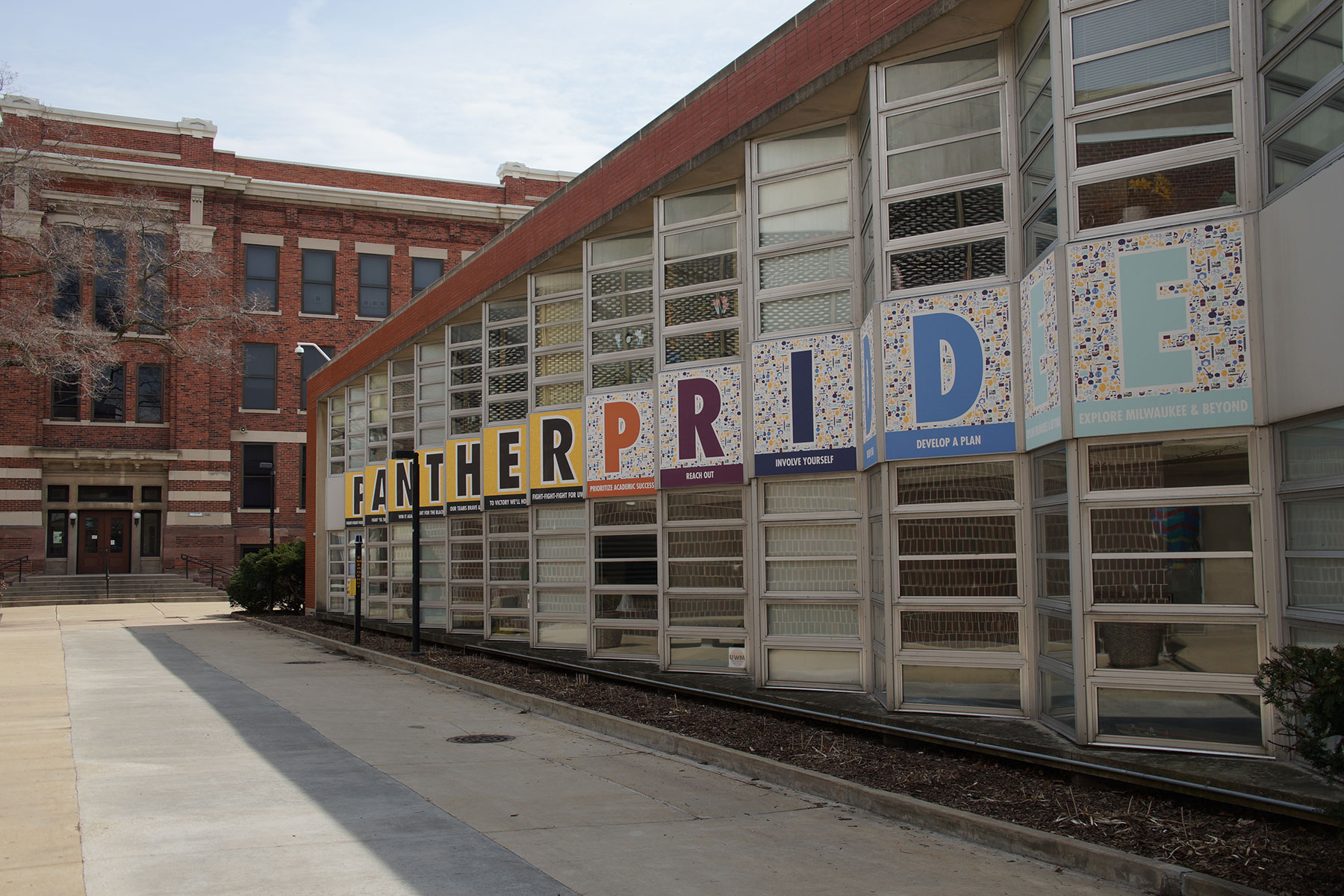 For the third year in a row, UW-Milwaukee has been named one of America's most welcoming universities for LGBTQ+ students.
The annual Campus Pride Index places UWM among the country's top 25 LGBT-friendly colleges or universities.
"LGBTQ youth and families today want to know what campuses are doing when it comes to inclusive policies, programs and practices. This Best of the Best list highlights the Top 25," said Shane Windmeyer, executive director of Campus Pride and creator of the Campus Pride Index. "These are the campuses leading the way for LGBTQ inclusion and who have come out to support LGBTQ students from the first day of classes through graduation day."
Campus Pride chose 25 colleges and universities based on their overall ratings on the Campus Pride Index and specific LGBTQ-inclusive benchmark measures. For example, does a university have policies in place protecting students from bias or segregation based on gender or sexual orientation? Is there a dedicated LGBT Resource Center? In UWM's case, the answer is "yes."
Included in that answer is the first inclusive housing policy in the UW System, enacted by University Housing at UWM in 2013. The university's top 25 finish can also be attributed to its freestanding LGBT Studies program, an active LGBT Alumni Chapter and all-gender bathroom facilities guaranteed in all new campus construction.
"UW-Milwaukee has a long history of support and advocacy for all our diverse student, employee and community populations. We are delighted to be included in Campus Pride's list of top 25 LGBTQ+ campuses in the nation," said UWM Chancellor Mark Mone. "Diversity is one of our great strengths, and I am committed to this as a core personal and institutional value. Even as we face challenges of shifting attitudes about diversity, UWM remains steadfast in its commitment to be a welcoming place for LGBTQ+ students, faculty and staff and their allies."
The annual Campus Pride Index comes out the same week that UWM welcomes students back to campus for the 2017-18 academic year, including about 3,000 first-year students. Jen Murray, director of the UWM LGBT Resource Center, said more and more new UWM students tell center staff that they learn about UWM through Campus Pride.
"We frequently hear that our profile in Campus Pride was a factor in them coming to UWM," Murray said. "This is especially important for students coming from high schools that weren't as open and welcoming. Knowing that UWM is a place where they'll be living 24/7, it's important for them to do the research and know they'll be comfortable here."
Campus Pride is the leading national educational organization for LGBTQ and ally college students and campus groups building future leaders and safer, more LGBTQ-friendly colleges and universities. The organization provides resources and services to thousands of college students and nearly 1400 campuses annually.
"We're not going to rest on this recognition," added Sarah DeGeorge, a graduate student at UWM and member of the Chancellor's Advisory Committee for LGBT+ Advocacy. "Now is definitely a time to be vigilant in protecting equity and justice on campus. We're going to continue this work to make sure that anyone can feel comfortable at UWM, especially when it comes to gender segregated facilities on campus."