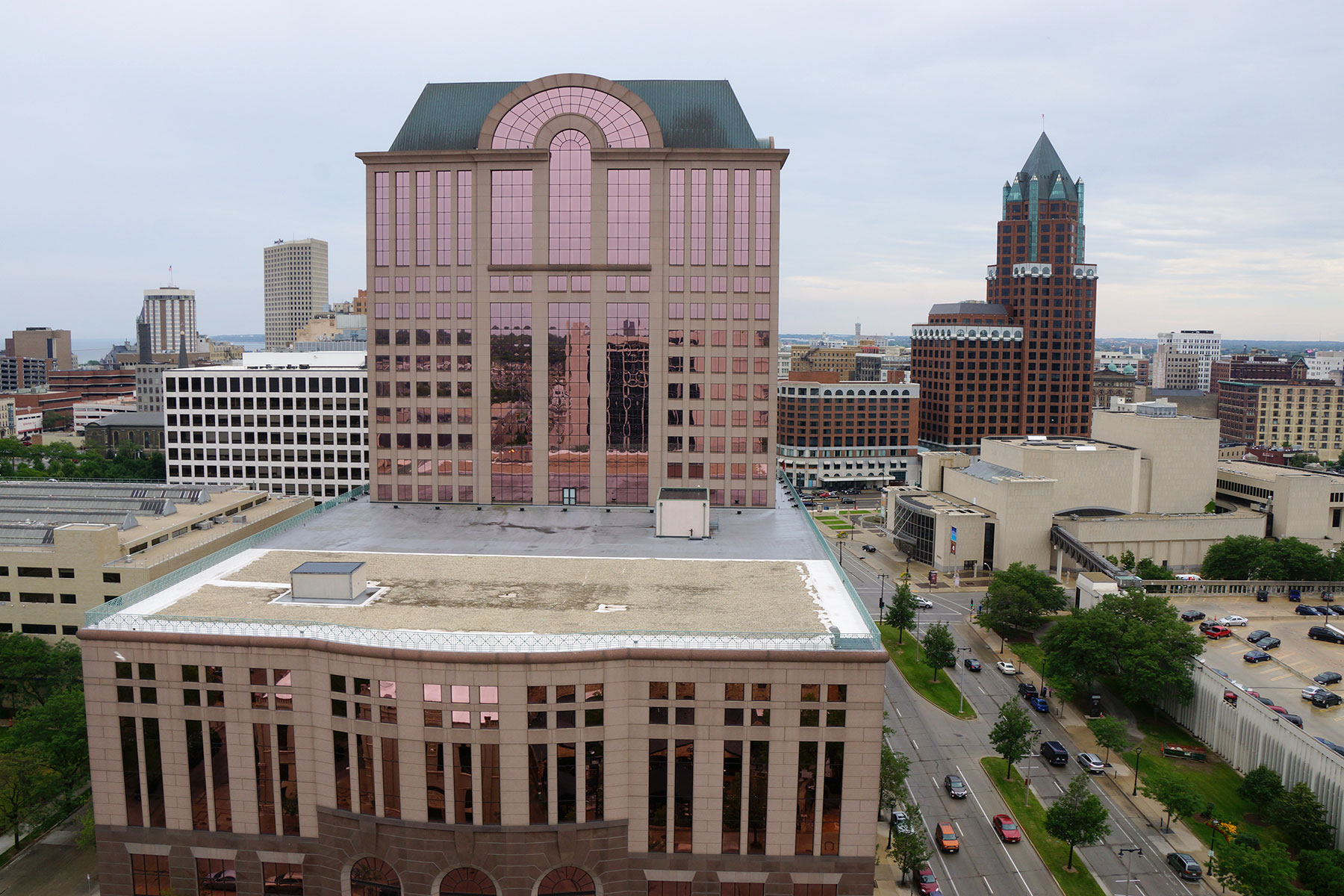 Commercial Property Associates, RFP Commercial, and Siegel-Gallagher Management announce merger to form full-service commercial real estate firm.
Three of Milwaukee's leading commercial real estate companies have come together to form Wisconsin's largest, independently owned, full-service commercial real estate brokerage and management firm, changing the landscape of the local real estate industry in Milwaukee with an unmatched level of local expertise.
Known as Founders 3, the new commercial real estate firm combines the resources of Commercial Property Associates, Inc., RFP Commercial, Inc., and Siegel-Gallagher Management Co. All three companies have deep local roots with a wealth of experience in the key areas of retail, office, industrial, and investment sales brokerage, along with property management.
"We're confident that no other commercial real estate organization in Wisconsin will be able to match our level of expertise," said David L. Behnke, principal. "Together, we're now able to meet our clients' full-service needs in every stage of real estate, from identifying opportunities and completing transactions to providing active and ongoing management."
"We listened to our clients express a desire for us to introduce a locally based, full-service organization to the market with the experience that Founders 3 offers," said Andy Hess, principal. "As three growing and successful organizations, we recognized an opportunity to come together and provide a stronger option for commercial real estate brokerage and property management services throughout the region."
Each organization has experienced significant growth and success that will contribute to Founders 3 leading position in the Milwaukee market:
Commercial Property Associates, Inc. (CPA) launched in 1989 with a focus on the retail segment of the brokerage industry. CPA has become a market leader in tenant representation, shopping center leasing, land sales, and surplus property disposition, and is known for providing a high level of expertise, including the following:
CPA has represented many of the top national and local retail tenants and real estate owners from across the country.
CPA is recognized as a Top Leasing Firm, and was honored at the CoStar Power Broker Awards for its exceptional deal-making accomplishments in 2016.
CPA is a member of the Retail Brokers Network with 70 affiliated offices throughout North America.
RFP Commercial, Inc. (RFP) launched in 2002 and has quickly grown into one of the most active commercial real estate services firms in Wisconsin with a focus on the office, industrial and investment sales sectors. In 2016, it successfully concluded transactions in excess of $156 million. Other examples of its success follow:
The partners of RFP Commercial Inc. provide clients over 125 years of the best local market knowledge available.
RFP was recognized by the Commercial Association of Realtors Wisconsin as the winner of the "Deal of the Year – Office" in 2015.
RFP Commercial Inc. was recognized as a Top Leasing and Sales Firm at the CoStar Power Broker Awards for its exceptional deal-making accomplishments in 2016.
Siegel-Gallagher Management Company (S-G) has developed a reputation for providing first-in-class property management services for residential and commercial properties. The company's track record includes working with some of the area's leading organizations and most visible properties, as demonstrated by the following examples:
S-G has been designated an Accredited Management Organization (AMO) by the Institute for Real Estate Management (IREM) which means that S-G meets the organization's rigid requirements for professional property managers.
S-G has earned awards both from its industry and its peers: "AMO of the Year" honors in 2015, and several "Building of the Year" awards from IREM.
S-G has 200 employees in four different states.
The company manages more than 4,000 residential units totaling 4.2 million square feet of commercial property and has become a go-to source of market data and financial analysis for clients.
S-G is growing its marina business, currently managing more than 3,000 slips in Florida, New York, Illinois and Wisconsin.
"Founders 3 provides all the services that national organizations are able to provide, however, it is locally based with all decision-making taking place here in Milwaukee," said Jon Thoresen, principal.
Founders 3 will also leverage national connections and affiliations achieved by each of the three organizations, resulting in high-quality services and a wealth of industry experience both locally and nationally.
"We're excited to welcome Founders 3 to the market with local expertise and decades of experience in all aspects of commercial real estate," said Tracy Johnson, President and CEO of the Commercial Association of REALTORS® Wisconsin. "In working with individuals from the original organizations, we know that their collective passion and knowledge will be amplified in the new firm."
Now with 230 Milwaukee-area employees, the firm will be conducting a search for new headquarters for its merged operations.