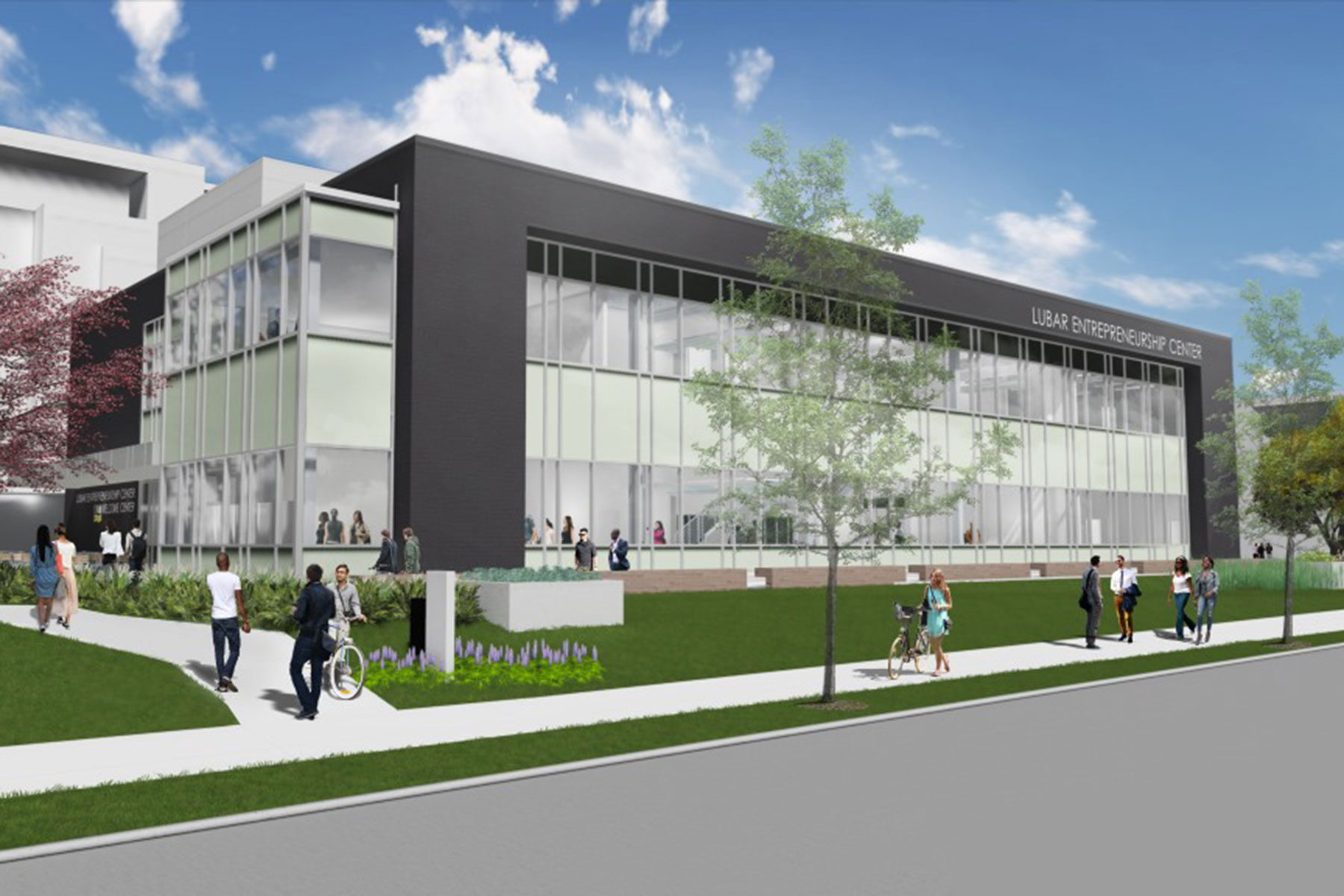 University of Wisconsin-Milwaukee Chancellor Mark Mone announced that UWM has launched the most ambitious goal in the university's history and double that of its last fundraising campaign, which ended in 2008 having surpassed its $100 million goal by $25 million.
Called Made in Milwaukee, Shaping the World: The Campaign for UWM, the campaign is designed to propel UWM forward by focusing on three priorities: student success, research excellence and community engagement.
"This is a pivotal moment in UWM's history," Mone said. "UWM is now 61 years old, and during that time we have graduated more than 180,000 alumni, and we've become a national leader in research, community engagement and sustainability. We are nationally recognized for our student programs in accounting and taxation, architecture, crime analysis, film, foundry engineering, freshwater research and social work, as well as our library and information studies, our school psychology doctoral program and online nursing doctoral program. With this campaign, we are building on that momentum and strengthening UWM. I am deeply grateful to everyone who has contributed to the campaign thus far, and I encourage others to invest in this remarkable university. Our donors are making an investment in the future — the future of UWM and all of southeastern Wisconsin."
Since the campaign's quiet phase began, UWM has raised more than $170 million, about 85 percent of its goal. Contributions have come from more than 17,000 donors, including alumni, friends of the university, corporations, foundations and other not-for-profits.
"Philanthropy is vital to the health of a university," said Patricia Borger, vice chancellor for Development & Alumni Relations. "During this campaign, 48 donors each contributed more than $1 million to UWM. With donor support, we can attract and retain the best and brightest students, and faculty members and help more students who are struggling financially. Our donors are helping UWM bring research from the laboratory to the real world, and are strengthening our community partnerships. I am so grateful for the tremendous support we have already received during this campaign."
Major gifts to the campaign have included $10 million from Marianne and Sheldon Lubar to establish the Lubar Entrepreneurship Center and $5 million from Mary and Ted Kellner through the Kelben Foundation for faculty support, scholarships and entrepreneurship.
"Marianne and I believe that education and entrepreneurial thinking are the pathways to a happy, productive and rewarding life," Sheldon Lubar said. "UWM makes a tremendous impact on southeastern Wisconsin, and support for this university is an investment in our region. We are proud to serve as co-chairs of this historic campaign, and I invite everyone to join us in strengthening UWM."
Marianne Lubar ('13), president of the Lubar Family Foundation, and Sheldon Lubar ('88), founder and chairman of Lubar & Co., are volunteer co-chairs of this campaign. The other campaign co-chairs are Michael Falbo, regent emeritus of the UW System; Sheila Falbo, community volunteer; Douglas Hagerman, retired senior vice president of Rockwell Automation; Mary Kellner ('78), president of the Kelben Foundation; Ted Kellner, chairman and CEO of T&M Partners LLC; Gale Klappa ('72, '11), chairman of WEC Energy Group; Beth Pritchard ('69), principal and strategic adviser of Sunrise Beauty Studio; W. John Pritchard ('69), partner at Porter Wright Morris & Arthur LLP; Lorin Radtke ('90), retired partner of Goldman Sachs; and Jim Ziemer ('75, '86, '08), retired president and CEO of Harley-Davidson Inc.
Recognized as one of the nation's 115 top research universities, UW-Milwaukee provides a world-class education to 26,000 students from 89 countries. Its 14 schools and colleges include Wisconsin's only schools of architecture, freshwater sciences and public health, and it is a leading educator of nurses and teachers.