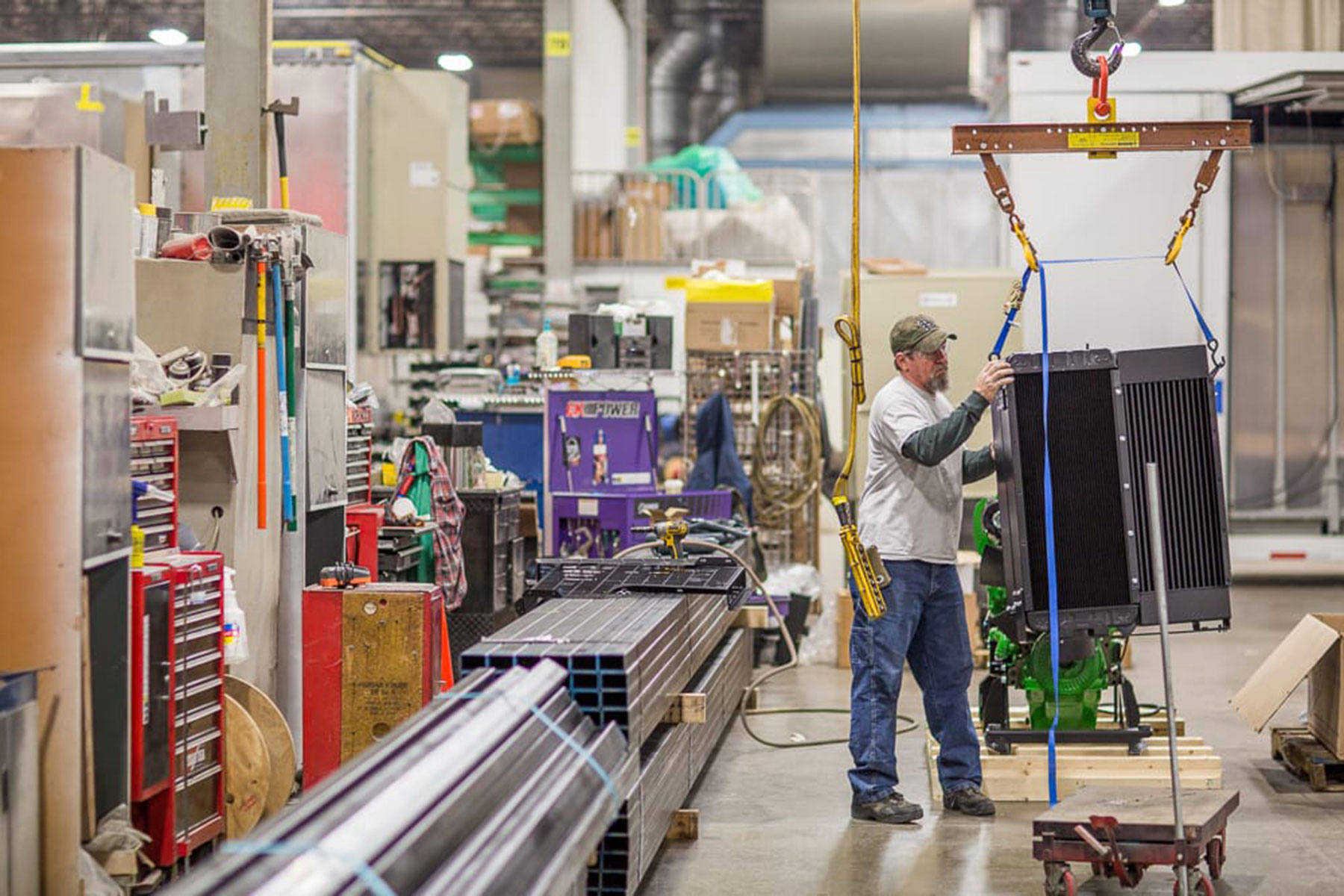 The research, called the State of Urban Manufacturing: Milwaukee Snapshot, is the third of a six-city series produced by Urban Manufacturing Alliance (UMA) that will provide first-of-its-kind data on city-based manufacturing across the country, with an emphasis on makers and small-scale manufacturers.
Milwaukee was built on manufacturing, and the sector still drives the local economy. Manufacturing was the second-largest employer in the city in 2015. Those jobs paid the highest share of total wages among all sectors, at $7.42 billion.
"Manufacturers of all sizes are critical to the ongoing growth of our economy at the neighborhood, city and regional level," said Daniel J. Bader, president and CEO at Bader Philanthropies. "The State of Urban Manufacturing: Milwaukee Snapshot offers another point of view to spark cross-sector partnerships that will help facilitate how growing manufacturers can thrive, while enabling residents to learn valuable job skills, raise families and contribute to the greater Milwaukee community."
The State of Urban Manufacturing: Milwaukee Snapshot research, which is based on interviews and surveys of more than 100 local manufacturers, revealed that there is a new generation of small-scale manufacturers that are taking root alongside Milwaukee's legacy manufacturers. Nearly 61% of firms surveyed for the Milwaukee Snapshot had fewer than 10 employees. About a third of all firms started in 2013, and 56% were founded since 2001.
"Across the country, the Urban Manufacturing Alliance is connecting with manufacturers of all sizes to learn about these vital businesses and their impact on cities," said Katy Stanton, program director at the Urban Manufacturing Alliance. "Smaller firms and bigger, legacy manufacturers alike are what fortify Milwaukee's economy, and we hope this report helps policymakers and other local stakeholders plot out new programs to help these businesses prosper."
These firms are eager to grow, with 94% of firms surveyed for the Milwaukee Snapshot saying they expected to expand in two years, and 58% said they expected to be "significantly larger" in that same time period. About half of firms with fewer than 10 employees are already selling their products nationally or internationally.
More partnerships are needed between government and economic development practitioners in Milwaukee to help newer manufacturers grow. Milwaukee firms surveyed for the State of Urban Manufacturing: Milwaukee Snapshot said their top three biggest barriers to growth were reaching new customers, finding qualified employees, and access to capital.
For example, nearly 91% of firms that were founded after 2007 said they relied on their own money to start their businesses. Just 11% were able to access bank loans when they got started.
"The Urban Manufacturing Alliance's research presents our legacy manufacturing city with a unique opportunity to better appreciate the shape and scope of making and manufacturing today," said Marcus White, vice president for civic engagement at the Greater Milwaukee Foundation.
The State of Urban Manufacturing: Milwaukee Snapshot outlines specific recommendations city officials and local stakeholders can heed to help manufacturers overcome these challenges going forward.