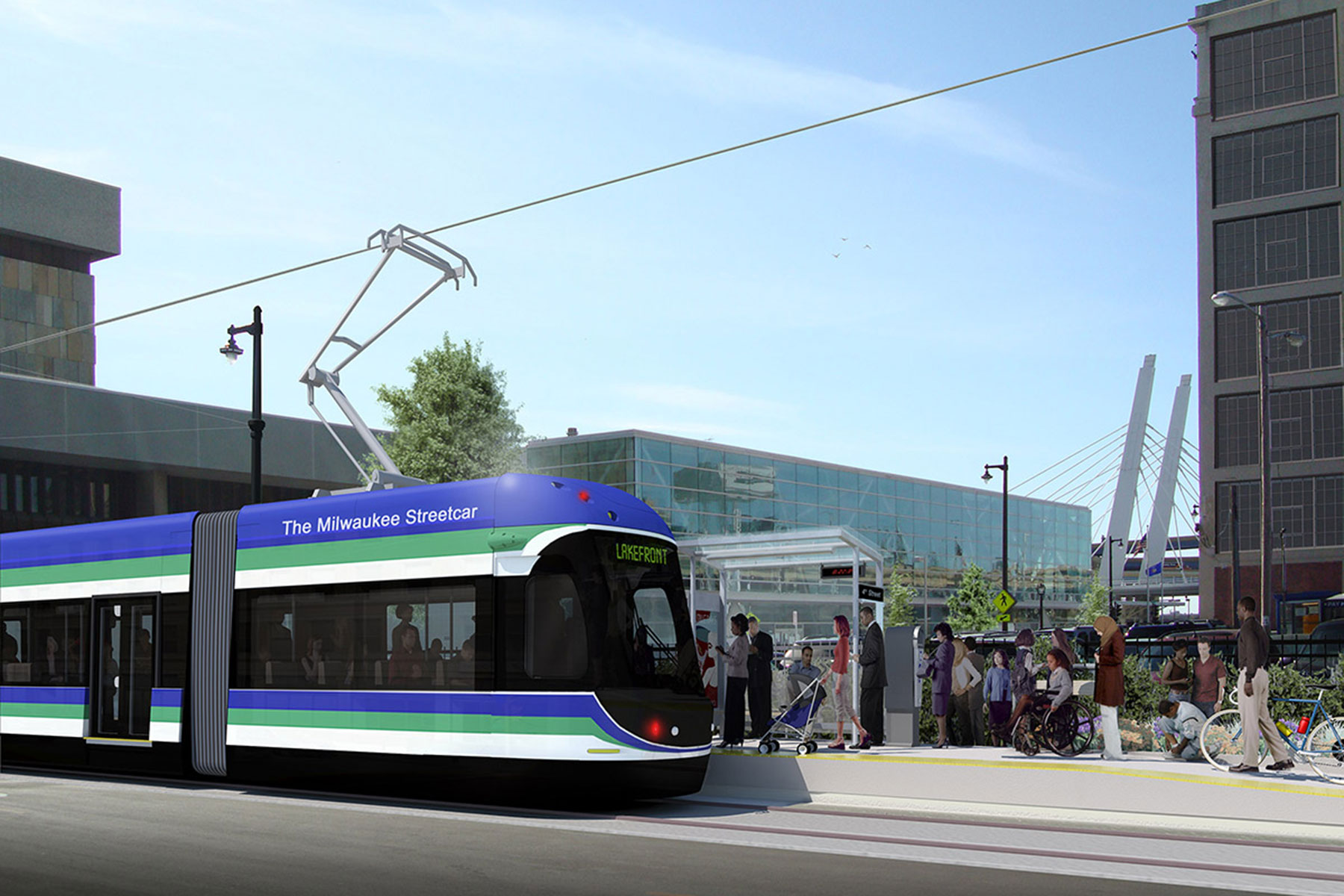 The proposed Fourth Street extension of the Milwaukee Streetcar to the new Bucks Arena will help eventually help connect the Bronzeville and Walker's Point Neighborhoods.
Milwaukee Mayor Tom Barrett praised the Milwaukee Common Council's vote, 11-4, for $20 million in funding from tax incremental financing as a local share for the proposed Fourth Street Extension of The Milwaukee Streetcar.
"The Common Council took action today to support an important investment in Milwaukee," Mayor Barrett said on July 6. "The Fourth Street Extension will benefit businesses, residents and visitors by connecting the initial parts of the streetcar system to the new Bucks arena development, the Shops of the Grand Avenue, the Wisconsin Center and the many employers, hotels and apartment buildings near the route."
"And with today's action, the council has also taken a major step forward in eventually bringing the streetcar and its economic benefits to neighborhoods directly north of this extension such as Bronzeville and south to Walker's Point, where we hope to build future extensions," Mayor Barrett said.
The City applied in April for a $20 million federal Transportation Investment Generating Economic Recovery (TIGER) grant for the extension. Mayor Barrett said the council's approval Wednesday of the local $20 million match would bolster the City's application for federal funds. The TIGER grant is needed for the project to go forward at this time, he said.
The $40 million extension would lead from the Intermodal Station north up N. 5th St. and connect to N. 4th Street near W. Wisconsin Ave., ending at the new Milwaukee Bucks arena.
The Fourth Street Extension covers about 0.75 miles, with three stops. Most of the route would be off-wire and run in a dedicated lane.
Utility relocation work for The Milwaukee Streetcar's initial route has begun, with that line expected to open in 2018. The Lakefront Extension, which received a $14.2 million TIGER grant last fall, is slated to open in 2019.
The federal TIGER grant awards are expected to be announced this fall. If Milwaukee receives the federal grant, the Fourth Street Extension could begin operating in 2020.