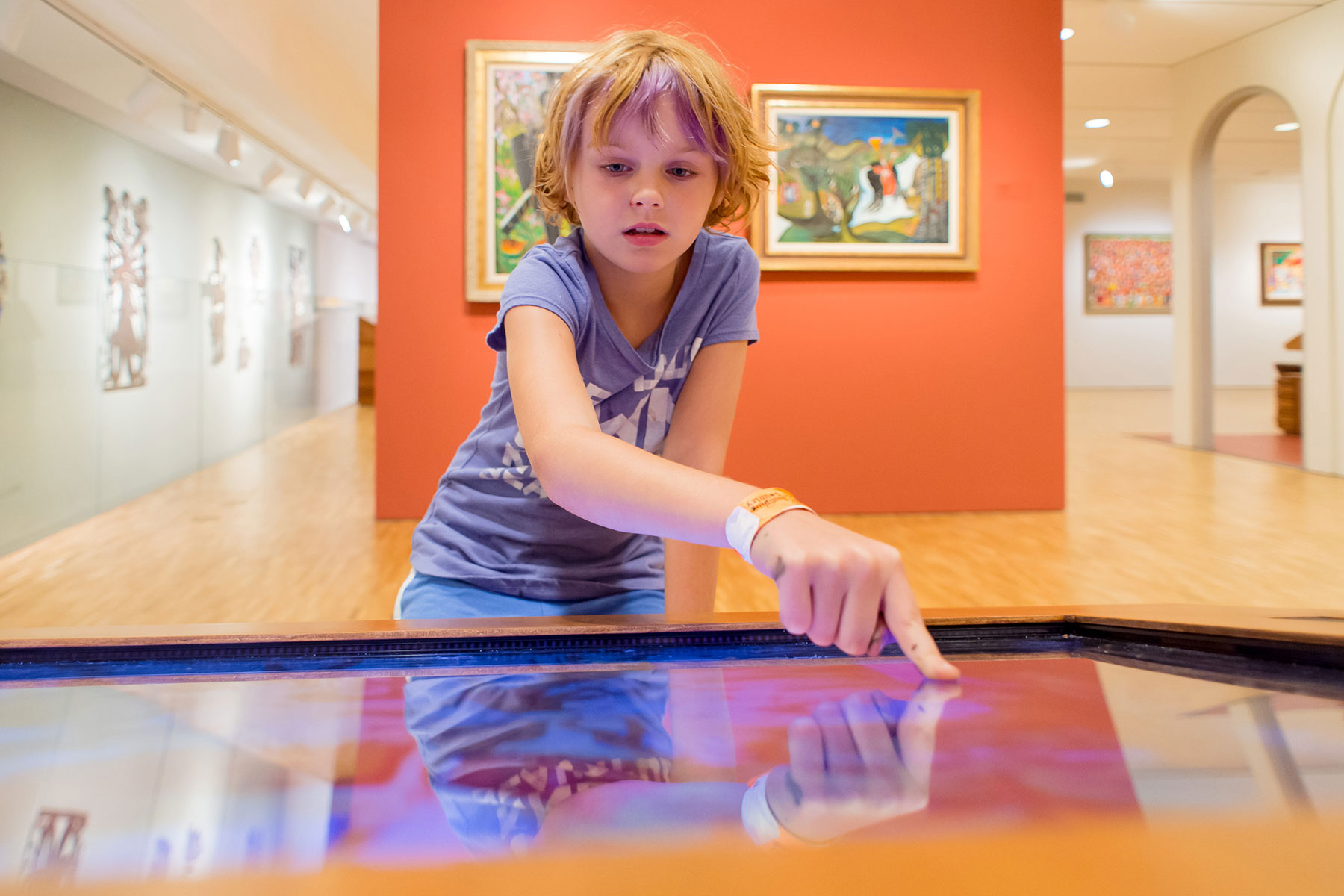 For the 43rd year in a row, the Milwaukee Art Museum is showcasing the best student artwork from all over Wisconsin.
Artists currently in grades 7–12 will have their work displayed at the Museum from February 3 through March 18, 2018. The 2018 Scholastic Art Awards: Wisconsin Exhibition includes 386 individual artworks created by students from more than 100 schools across the state. Gold and Silver Key winning pieces are on display in the Museum's Schroeder Galleria. The winners were selected from a total of 3,754 submissions from throughout the state.
The Scholastic Art Awards: Wisconsin Exhibition and competition is the regional section of The Scholastic Art and Writing Awards National Program, conducted by the Alliance for Young Artists and Writers, Inc. The program acknowledges excellence in the visual arts and encourages the artistic endeavors of young people throughout the United States. The Silver Key Award denotes statewide recognition. Artworks with a Gold Key later compete for Silver and Gold Medals at the national level, in New York. The Milwaukee Art Museum has been a venue for the exhibiting the works since 1976.
"It is a pleasure to present the works of these talented young artists and to be a part of their experience in the Scholastic Art Awards," said Brigid Globensky, Barbara Brown Lee Senior Curator of Education and Programs at the Milwaukee Art Museum. "This year's class of artists provides visitors an exhibition of such depth and range that truly demonstrates that the future looks bright for arts in Wisconsin."
A number of artists represented in the Museum's Collection were once Scholastic Award recipients in their local and the national competition, including Nancy Burkert, Robert Indiana, David Lenz and Andy Warhol.