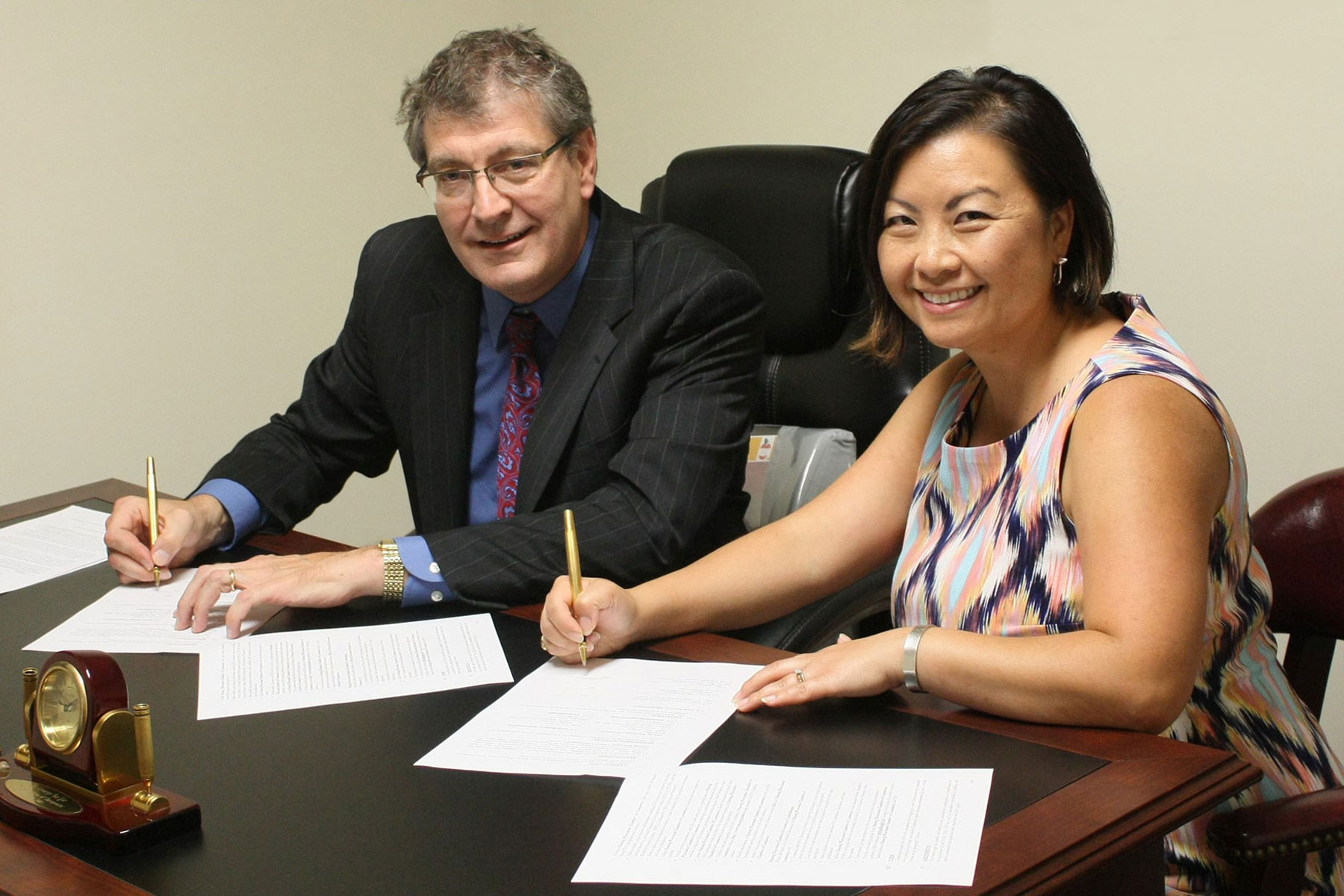 Signing agreement during Pride Month opens doors to July LGBT Business Builder Event.
The U.S. Small Business Administration's Wisconsin Office signed a Strategic Alliance Memoranda (SAM's) with the Wisconsin LGBT Chamber of Commerce and the Hmong Wisconsin Chamber of Commerce (HWCC) on June 22.
SBA and the LGBT Chamber also announced details of the upcoming LGBT Business Builder event in Milwaukee, the eleventh in a national series.
According to Eric Ness, Wisconsin's SBA District Director, "These agreements formalize the positive relationships our office has developed with both chambers of commerce and their executive directors. SBA is committed to helping remove barriers and increase access to growth opportunities for Wisconsin's LGBT, and Hmong and Southeast Asian, business owners."
Jason Rae, Executive Director of the Wisconsin LGBT Chamber added, "We look forward to building an even stronger relationship with the US Small Business Administration, and in particular the Wisconsin District Office, as we help grow and strengthen LGBT-owned and allied-owned businesses. We know this agreement is just one more step forward in our already solid partnership."
According to May Yer Thao, Executive Director of the HWCC, "The HWCC has made significant strides in developing and expanding businesses in the Hmong and Southeast Asian communities throughout the State. The SBA has been a champion of HWCC's during this journey and we are extremely pleased and excited to formalize our partnership with the SBA."
Small businesses are the engine of America's economy. SBA's Wisconsin office is tailoring its outreach to embrace Wisconsin's unique demographics and leverage collaboration to help all small businesses start, grow, and succeed.
SAM's goal is to formalize relationships, and provide a stronger basis for continued partnerships for the benefit of the small businesses served by the participating organizations.