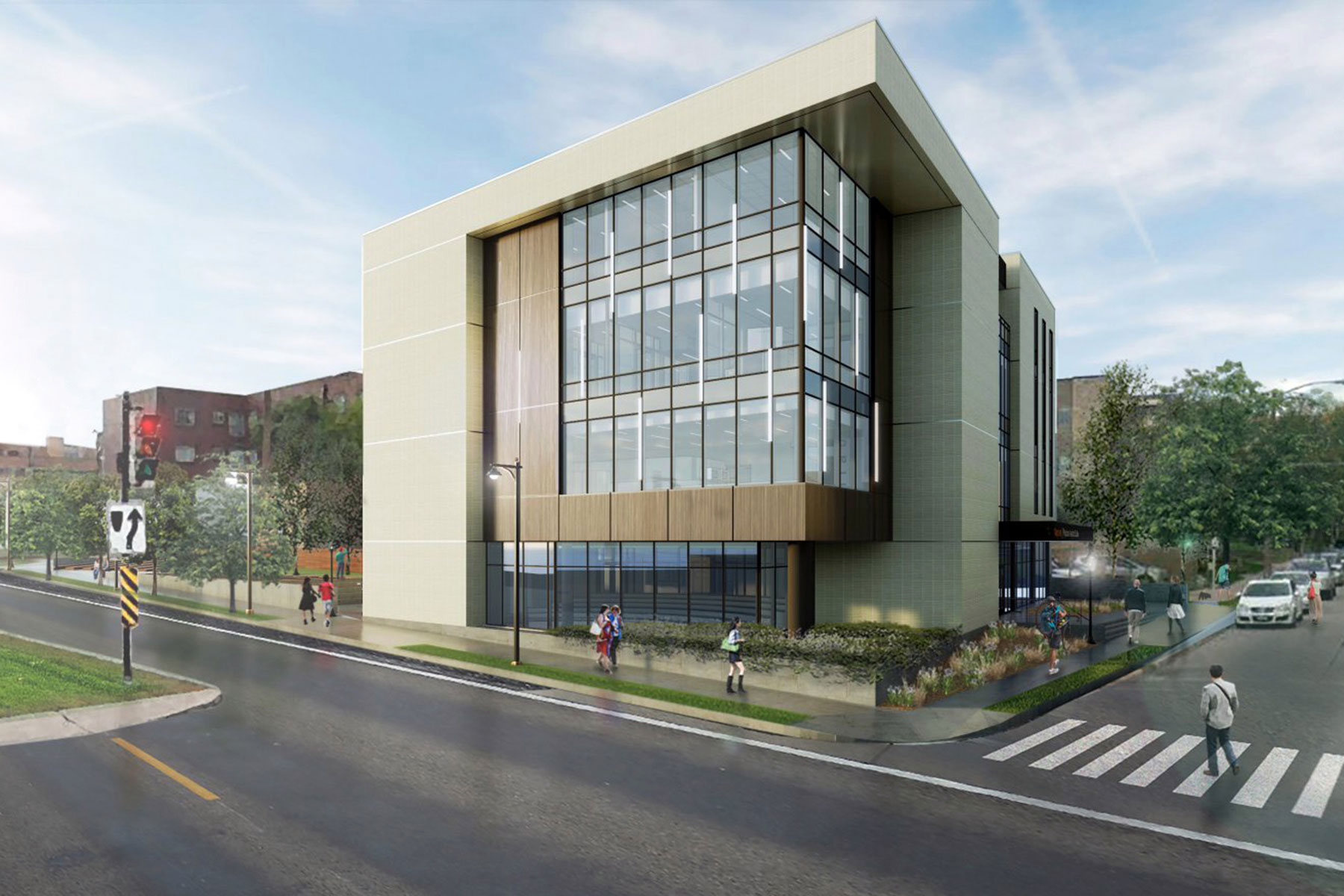 Groundbreaking for the 44,000-square-foot, $18.5 million building at the northwest corner of West Clybourn Street and North 17th Street will take place on May 9 and eventually help Marquette University meet provider shortages in primary care delivery.
The Physician Assistant Facility will serve as an educational hub for the program's existing and future clinical partners, according to Paul Coogan, M.D., the program's medical director and president of Aurora Health Care's Emergency Medicine Division.
According to the Wisconsin Department of Health Services, the state currently has several Primary Care Health Professional Shortage Areas, including one near Marquette's campus. Data from WDHS shows that 10 counties need an additional three to 10 primary care providers to close existing shortages.
Demand for enrollment in Marquette's PA program has grown, putting it in a unique position to address provider shortages. The program received nearly 1,400 applications for the available seats in the current cycle, and interest continues to grow by approximately 10 percent per year.
"Rooted in our Catholic, Jesuit tradition, Marquette was founded on a mission of access, and access to excellent health care is an important application of that ideal. We have a unique opportunity to make greater a world-class program that is addressing a real local, regional and national need for primary care providers," Lovell said. "Through this expansion, we will graduate even more Jesuit-trained health care leaders each year, many of whom will go on to work in family and emergency medicine, or in underserved areas in Wisconsin and beyond."
Currently, the PA program works with clinical partners at more than 400 sites. Partners include Aurora Health Care; Froedtert and the Medical College of Wisconsin; Children's Hospital of Wisconsin; ProHealth Care; Ascension; Prevea Health; and others.
"We are excited about a new facility for our physician assistant studies program, one of the university's most outstanding academic enterprises," said Dr. William E. Cullinan, professor and dean of the College of Health Sciences, which houses the program. "This state-of-the-art facility will allow us to expand our class to help meet the growing demand for these advanced practice providers, while simultaneously affording increased opportunities for inter-professional education with related health care disciplines."
The program, which is ranked No. 40 in the nation by U.S. News and World Report, has since its inception in the 1990s grown into a highly recognized destination program, said MaryJo Wiemiller, PA-C, M.S., clinical associate professor, program director and chair of Physician Assistant Studies.
"Our country has an aging population and a projected physician shortage of more than 100,000 primary care doctors by 2025," Coogan said. "Those two factors alone are a clear call to top PA programs like ours at Marquette to be nimble and quickly address this important growing health care need."
The PA program boasts a 100-percent pass rate on national board exams for the past nine consecutive years, as well as a 100-percent job placement rate for graduates within six months of completion.
"This new facility will enable us to build off our current strengths to not only grow the program in numbers to meet market demand, but also to better deliver on our promise to educate the most highly qualified, mission-centric health care providers who aim to be the difference," Wiemiller said.