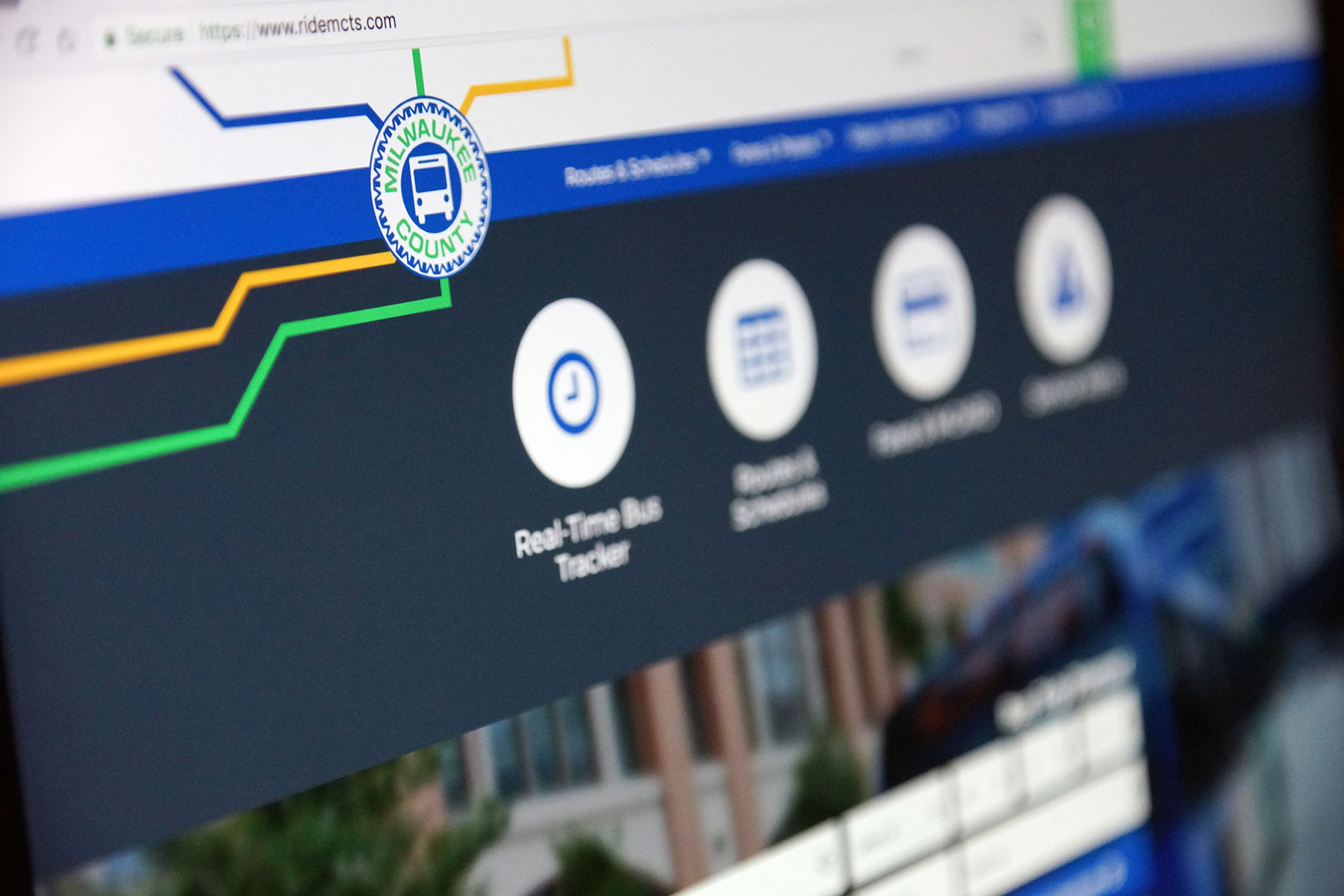 Since the redesigned website was launched on February 21, 2017, it has been used tens of millions of times to plan a trip, track a bus location, and view stories of Milwaukee County Transit System (MCTS) community connections.
Not only was the web interface re-developed to be mobile-friendly, easier to navigate, and optimized for riders on the go, it was also designed to minimize data usage, so riders could use the service with minimal impact to avoid going over data caps.
"This is yet another amazing achievement from MCTS," said Milwaukee County Executive Chris Abele. "The re-designed RideMCTS.com helps people get to work, school, shopping and everywhere they need to go faster and easier. Across Milwaukee County we're focusing on this type of innovation and excellence to improve all the services we provide."
In the year since the new site was launched, Real-Time Bus Tracking has been used 11.5 million times and more than 226,000 trips were planned.
Routes and schedules remain a popular feature, they were viewed 2.5 million times. The top five most viewed routes in the past year were (1) Route 15, (2) Route 80, (3) Route 76, (4) Route 19, and (5) Route 14.
The re-designed RideMCTS.com was just one of the technology upgrade MCTS made in the past year. The Ride MCTS app launched for iPhones in November, with the Android version expected next month. The app is the first of its kind in Wisconsin, letting people buy their e-tickets right on their smartphone.
The new app and website are part of the MCTS initiative to make riding easier and more accessible for the public.