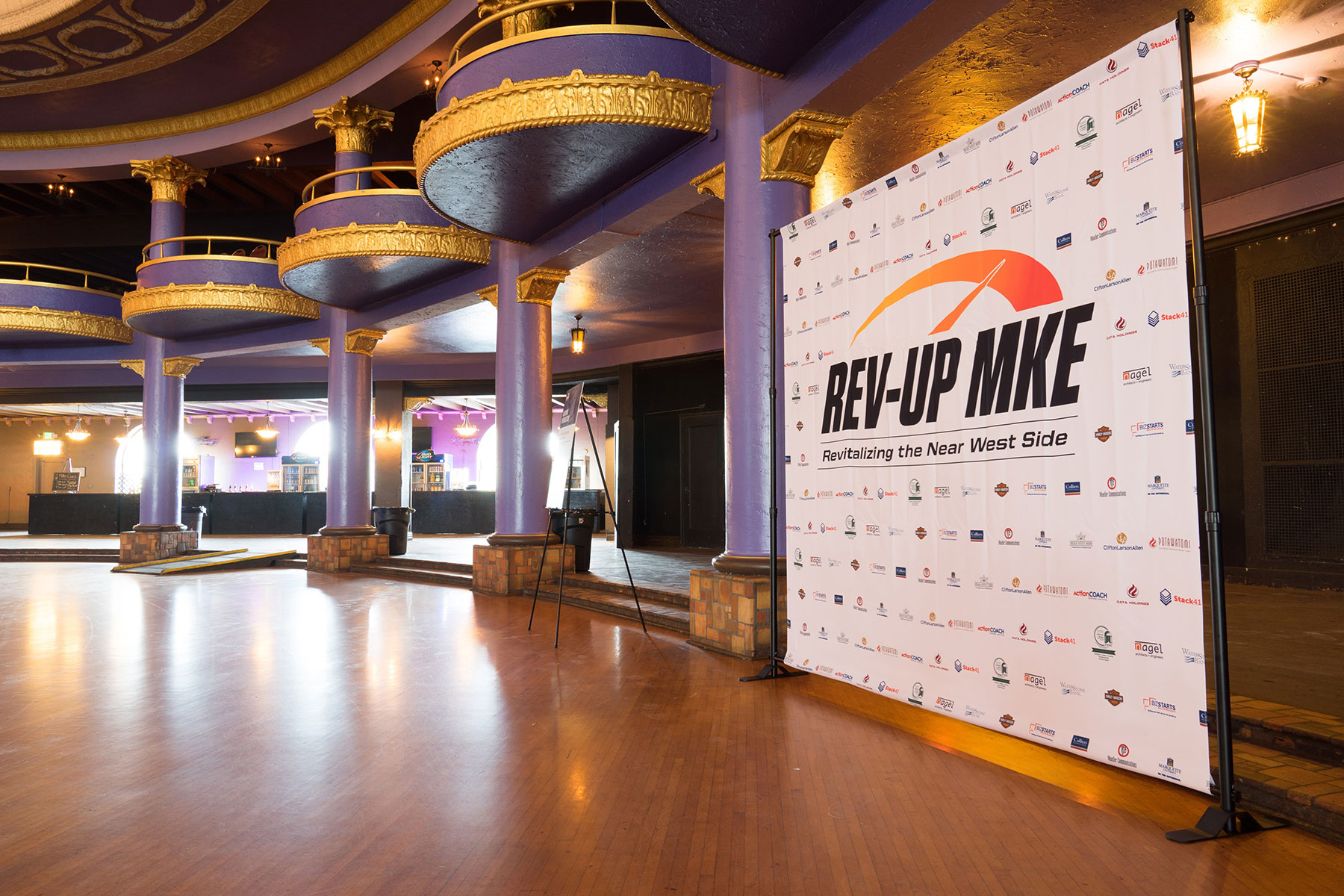 Lisa McKay of Lisa Kaye Catering, LLC was been named the winner of the second annual Rev-Up MKE small business competition, and will locate her business to an empty storefront in the Near West Side.
The winner was announced this evening, September 20, 2017, at the conclusion of a "Shark Tank"-style live pitch event in which all six finalists presented before a panel of judges and the public at The Rave. Lisa McKay was also voted the WaterStone Bank Audience Choice winner and recipient of an additional $1,000. In addition, Annalies Tilley-Grantz of Hands in Harmony Piano Studio was named the runner up and recipient of $4,000 in start-up funds.
"Lisa Kaye Catering will now join the ranks of some of the world's greatest start-ups located in the Near West Side, including iconic brands like Harley-Davidson and MillerCoors," said Keith Stanley, Executive Director of NWSP. "We're excited Lisa will bring her catering services to our neighborhood."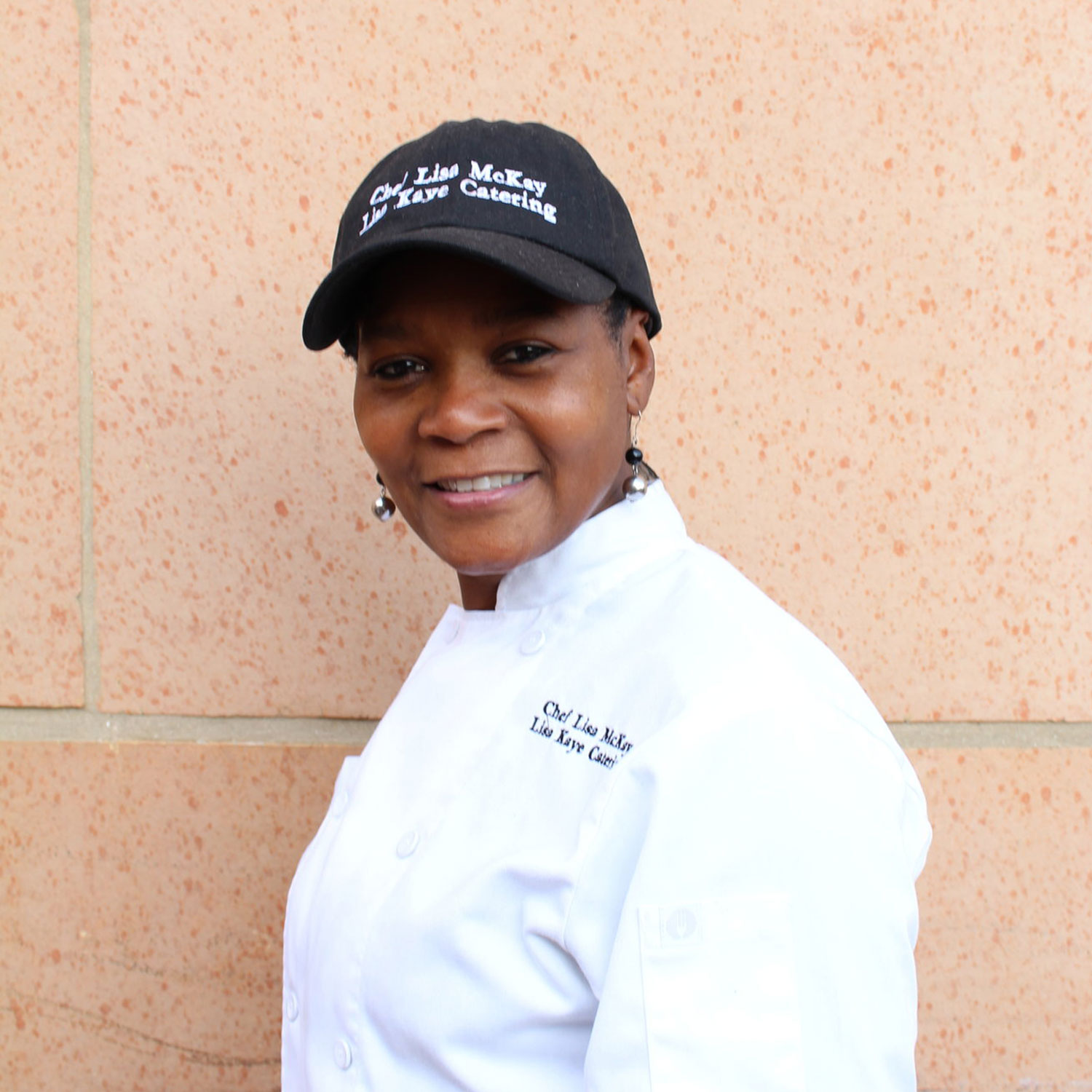 "I can't wait to get to work and bring high quality, affordable catering to the Near West Side," said Lisa McKay, executive chef of Lisa Kaye Catering. "I hope to bring more jobs to the neighborhood as we grow our business and programs."
"Lisa is a great example of the talented and innovative entrepreneurs located in the central part of our city," said Doug Gordon, CEO of WaterStone Bank – a major prize contributor. "We are honored to support the Rev-Up MKE competition for a second year in a row and hope it inspires many more business owners to find success in the growing commercial corridors of the Near West Side."
As part of the evening, guests enjoyed the Taste of the Near West Side, which included complimentary food samples and drinks from Near West Side restaurants, including: Five O'Clock Steakhouse, MillerCoors, Daddy's Soul Food and Grille, Funky Fresh Spring Rolls, Pete's Pops and food from Gin Ricky & The Fitz, located inside the Ambassador Hotel.
Background on Competition
Leading up to this announcement, all six finalists were matched with a corporate partner and have been participating in hands-on business training with technical assistance and mentorship from the Near West Side Partners anchor institutions, including: Aurora Health Care, Harley-Davidson, Marquette University, MillerCoors and Potawatomi Business Development Corp.
"We have another group of very talented finalists who have been worked hard to prepare for the live-pitch event," said Kelsey Otero, Associate Director of Social Innovation at Marquette University and Rev-Up MKE organizer. "Each and every one of our finalists would be a great addition to the Near West Side, and we wish them all success in their endeavors."
Lisa will receive significant resources to support her venture, which will be located in a Near West Side storefront, including:
$10,000 cash gift from WaterStone Bank
$25,000 in in-kind services
Advertising and recognition from Near West Side Partners
Judges from the event included:
Paul Jones, Vice President of Harley-Davidson, Inc.
Doug Gordon, CEO, WaterStone Bank
Ebony Ssali, owner of Ssali Media Group
Ray Seaver, Founder & CEO, Zizzl
"Many of Milwaukee's greatest entrepreneurs – from William Harley and Arthur Davidson to Fredrick Miller – have called the Near West Side home," said Paul Jones, Vice President – Strategy & Sustainability for Harley-Davidson. "We are proud to welcome and support the next generation of entrepreneurs who will continue growing this community."
Near West Side Partners, Inc. is a non-profit organization with a mission to revitalize and sustain the Near West Side as a thriving business and residential corridor, through collaborative efforts to promote commercial corridor development, improved housing, unified neighborhood identity and branding, and greater safety for residents and businesses.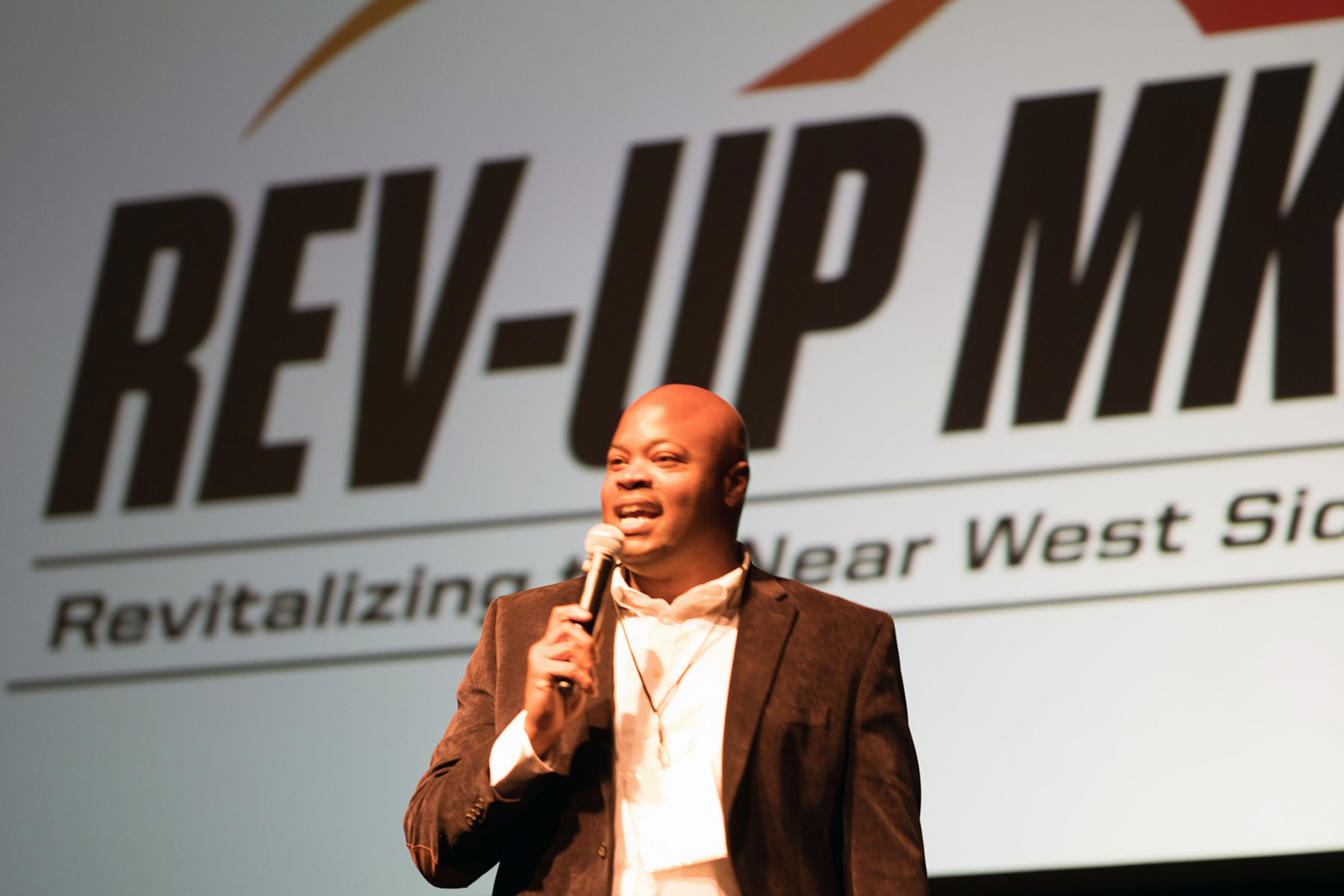 © Photo
Near West Side Partners, Inc.