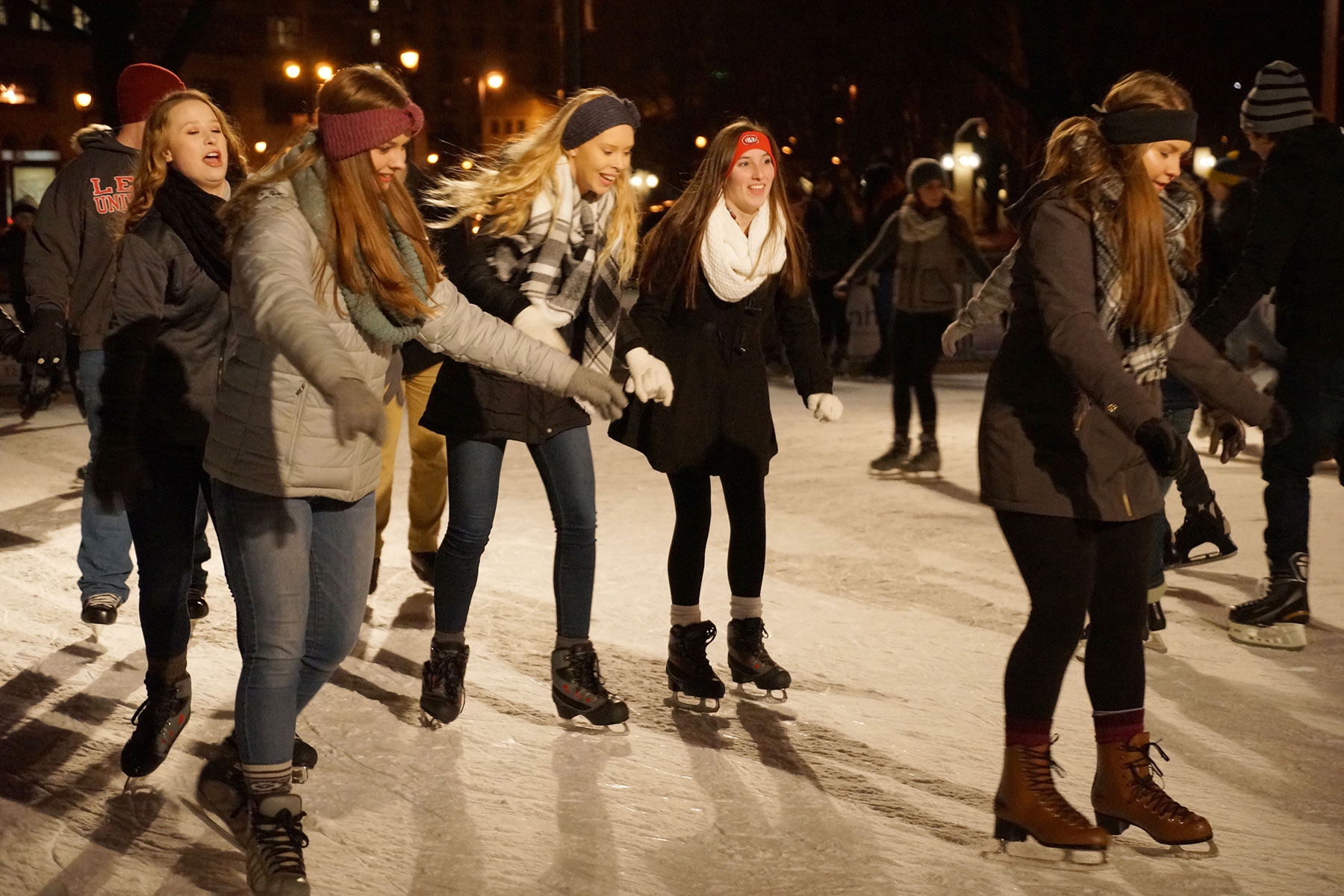 Milwaukee County Parks is keeping its doors open for youths who are off of school for Martin Luther King Jr. Day.
In addition to offering a public program honoring Dr. King, the Parks Recreation Section is suggesting a variety of low-cost indoor and outdoor activities.
The King Day Celebration at the Dr. Martin Luther King Jr. Community Center begins at noon. The program includes dance, music, and spoken word, and features guest speaker Nicole Brookshire, director of the newly created Milwaukee County Office on African-American Affairs. An open house will follow the program, and a teen dance party will be in the gym from 6:00 to 9:00 p.m. The Center is located at 1531 W. Vliet Street.
At The Domes, 524 S. Layton Boulevard, students may explore the Tropical and Desert domes, and peek into the Floral Show Dome to see the installation of the garden train show, Railroad to Wonderland. For the King Day holiday, hours are from 9:00 a.m. to 4:00 p.m. Admission fees range from $5 to $8. When presenting IDs for proof of status, Milwaukee County residents, students of all ages, and people with disabilities receive discounted admission. Children age 5 and under are admitted free. A paid adult must accompany each student age 17 and under. The free resident admission on Monday mornings is suspended for Martin Luther King Jr. Day, a celebration of a major holiday.
Youths may also spend the holiday skating inside or outside. Wilson Ice Arena, 4001 S. 20 Street, offers indoor public skating from noon to 3:30 p.m. Youths age 10 and under must be accompanied by an adult. Admission is $6 for adults, $4 for youths age 11–17, and $3.50 for the younger kids. Visitors may bring their own skates or rent a pair for $3.
For outdoor skating, families can head to Slice of Ice in Red Arrow Park, 920 N. Water St. On Monday, the rink will be open from 11:00 a.m. to 8:00 p.m. Skating is free to patrons who bring their own skates. Skate rentals will be available for $7 per pair for youths age 17 and under or $8 per pair for adults. Toddler-sized Polar Pal skating supports will be available for a $1 rental fee and $5 refundable deposit or photo ID.
Another way for families to burn off energy in the brisk outdoors is to go on a self-guided hike along the trails of Wehr Nature Center, 9701 W. College Avenue, from 8:00 a.m. to 4:30 p.m. Trails range in length from a half mile to 1 1/2 miles. Trails loop through and link the prairie, woodlands, wetlands, oak savanna, and Mallard Lake. During the hike, wildlife may appear—or perhaps their tracks and scat. For extra fun on the trails, families can check out Winter Ziggy Packs, with everything from binoculars to field guides and activity sheets. A journal in the pack lets families share their experiences with others. Parking is $3.50 per carload.
At the indoor pools, families may attend an open-swim session, which includes access to diving boards and aqua-basketball equipment. Noyes Park, 8235 W. Good Hope Road, offers open swim from 4:00 to 5:45 p.m., and Pulaski Pool, 2701 S. 16 Street, offers its session from 1:00 to 5:30 p.m. Admission is $3 for children age 11 and under must be accompanied by an adult, and $4 for ages 12 and up.
For a game of basketball, volleyball, or soccer, families can bring their balls and sports gear to the Milwaukee County Sports Complex, 6000 W. Ryan Road. From 9:00 a.m. to 5:00 p.m., courts will be available on a first-come, first-served basis. Open-gym admission is $2.
From 3:00 to 8:00 p.m., students age 15 and up can also take advantage of the open gym and weight rooms at the Kosciuszko Community Center, 2201 S. 7th Street. Center membership or a day pass and photo ID are required. The fee for a Milwaukee County resident day pass is $4.