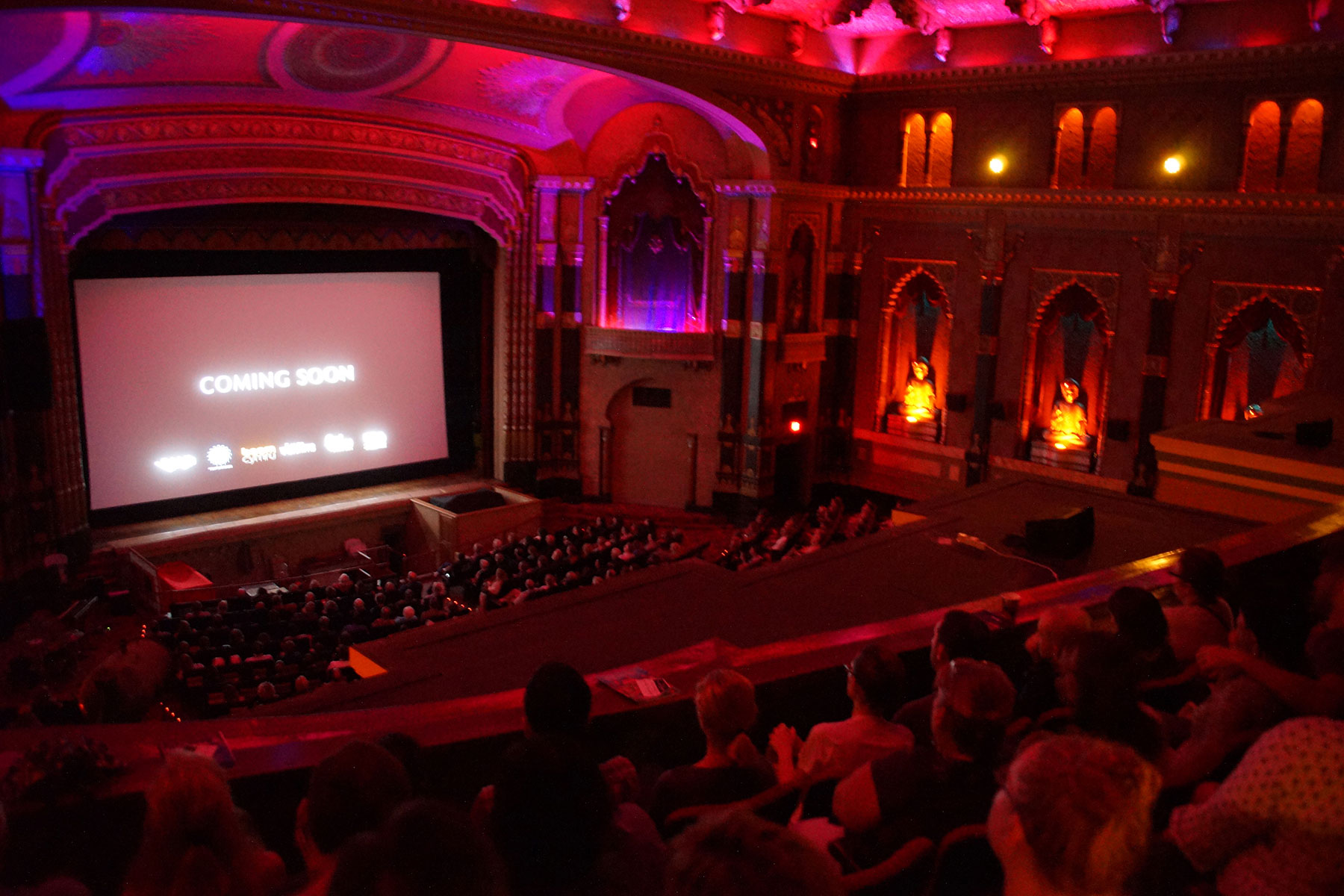 Milwaukee Film announced the acquisition of a 31-year lease to operate the Oriental Theatre beginning July 1, 2018.
The realization of years of effort, this lease signals tremendous future growth for the organization and ensures that the Milwaukee Film Festival, presented by Associated Bank, will be a part of the community for years to come.
"The Oriental Theatre is a treasure. I have visited hundreds of cinemas worldwide and the Oriental Theatre is my favorite. It is magical to see 1,000 of our members fill the main house at our monthly screenings," says Jonathan Jackson, Artistic & Executive Director of the nonprofit Milwaukee Film. "Our nine-year-old organization securing long-term control of this cinema is a momentous occasion. We have cemented our permanence in Milwaukee and intend to greatly expand our cultural, economic, and educational impact on our community."
Opened in 1927 as a "movie palace," the Oriental Theatre is not only a beloved local landmark, but has also been recognized nationally as a top ten movie theater by Entertainment Weekly and USA Today. Milwaukee Film seeks to revitalize the space through investments in the infrastructure and upgrades to the projection and sound, creating a superior customer experience and making the Oriental Theatre a state of the art historic cinema. While designs have yet to be completed, the organization is committed to maintaining the existing aesthetics and character of this iconic Milwaukee building.
"We are excited to partner with Milwaukee Film because it presents a truly unique opportunity to fuel Milwaukee's cultural renaissance," states Tim Gohkman. "As a key Milwaukee institution, Milwaukee Film is uniquely positioned to energize North Ave., Farwell Ave., and the entire city with year-round programming. For years, I have considered the Milwaukee Film Festival my favorite annual event in Milwaukee, I just can't wait to see what they do next."
At the Oriental Theatre, Milwaukee Film intends to program the best of international and American independent fiction and documentary films, including traditional weekly releases mixed with repertory selections, event cinema engagements, programming for families, and various themed film festivals and series throughout the year as well as the annual flagship Milwaukee Film Festival.
The Milwaukee Film Festival, in just eight festivals, has transformed into one of the largest festivals of its kind in the country, ranking in the top ten amongst its peers for number of films shown, budget size, and number of attendees. There are fewer than ten organizations in the country that operate multiple year-round film screens and present a major film festival.