NRA announces gun ban at its own event to protect politicians over children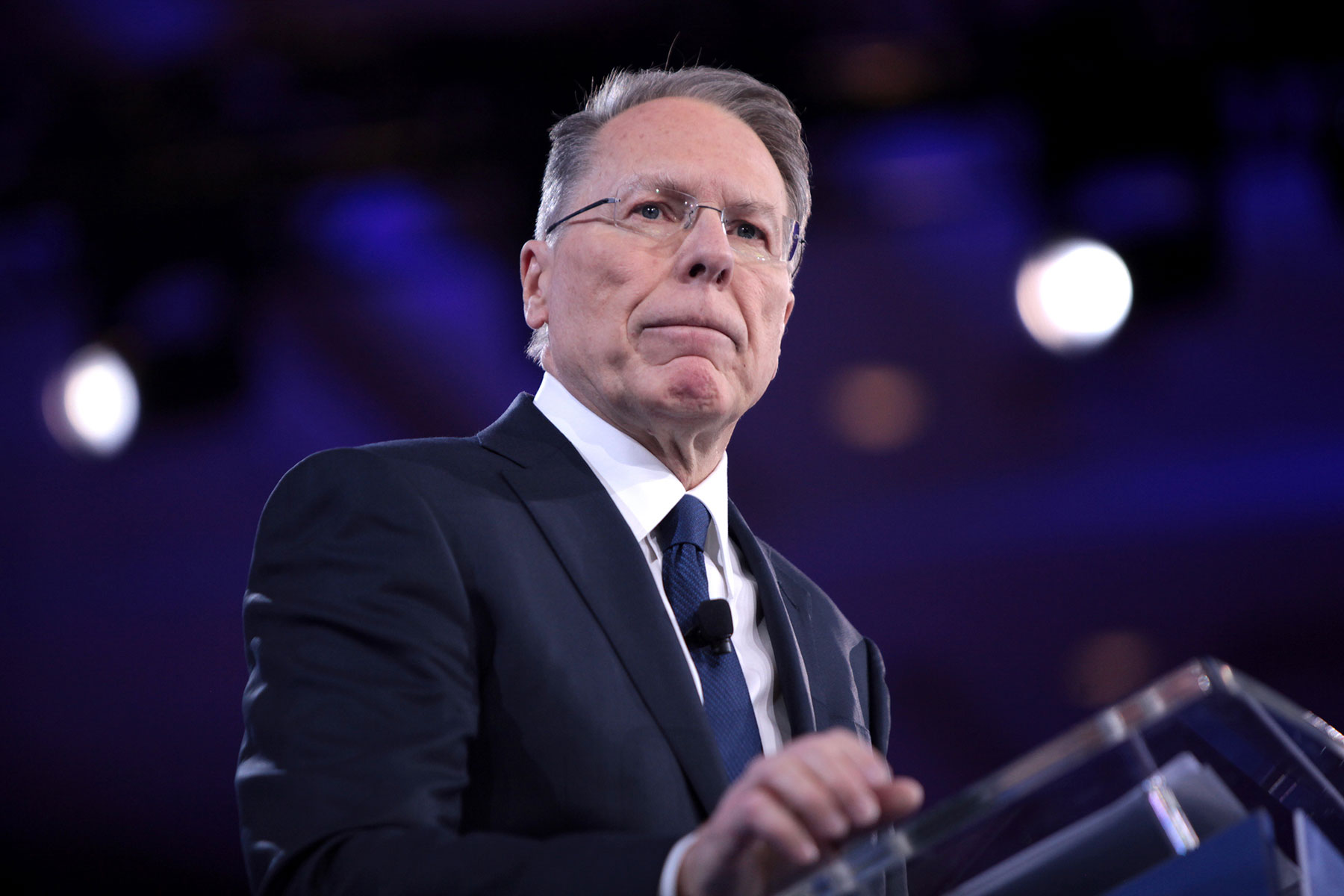 Guns have been banned from the NRA convention 2018 in Dallas while President Trump and Vice President Mike Pence are there — a move that shooting victims said was at odds with the NRA's argument that more guns bring about greater safety.
Pence will speak at the NRA Institute for Legislative Action leadership forum on May 4. On its website's event page, the NRA says the Secret Service will be in charge of security, therefore "firearms and firearm accessories, knives or weapons of any kind" are banned before and during Pence's appearance.
Many have taken issue with the gun lobby's decision to ban weapons, calling it hypocritical because the organization notoriously advocates for the idea that guns make places safer, and have argued that they should even be allowed in schools, a move president Donald Trump has supported.
After 17 students and teachers died in the February 14 Parkland school shooting, Trump proposed arming teachers and declared that schools should no longer be labeled "gun-free zones," a philosophy supported by a number of NRA members.
Reactions to gun ban at NRA convention 2018
The irony was not lost on some Parkland students and parents. "According to the NRA, we should want everyone to have weapons when we are in public. But when they put on a convention, the weapons are a concern?" tweeted Fred Guttenberg, whose daughter, Jaime, was killed in the Parkland shooting. "I thought giving everyone a gun was to enhance safety. Am I missing something?"
"Wait wait wait wait wait wait you're telling me to make the VP safe there aren't any weapons around but when it comes to children they want guns everywhere?" tweeted Parkland student Matt Deitsch. "Can someone explain this to me?"
Parkland student David Hogg started a petition asking Pence to drop out of his speaking slot at the NRA convention 2018. It had more than 45,000 signatures by Monday afternoon.
Marjory Stoneman Douglas High School student Cameron Kasky also weighed in on the matter, writing: "The NRA has evolved into such a hilarious parody of itself."
Fellow survivor Matt Deitsch said: "Wait you're telling me to make the VP safe there aren't any weapons around but when it comes to children they want guns everywhere?"
Guns were also banned when Trump spoke at last year's NRA convention in Atlanta. In a speech, he thanked the group for their support. The NRA spent $11.4 million to elect Trump and $19 million against Hillary Clinton.
"The eight-year assault on your Second Amendment freedoms has come to a crashing end," Trump told the crowd. "You have a true friend and champion in the White House."