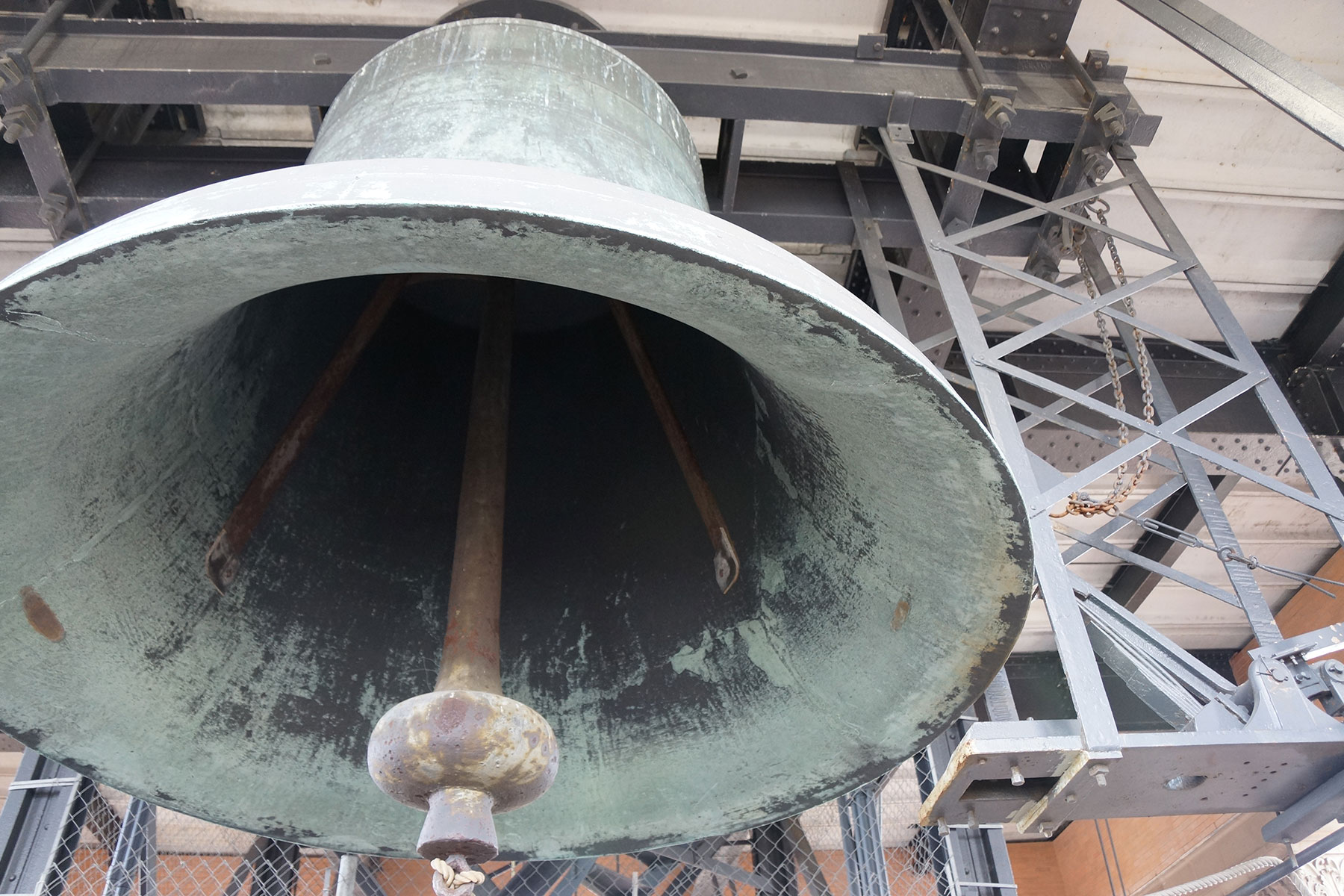 As a revival of an old custom, the bells of Milwaukee rang in unison at Midnight on New Year's Eve as a message of peace.
The regional event was in part due to the efforts of The Bells of Milwaukee, Inc., an IRS tax-exempt 501(c)(3) corporation founded by Russell Klisch, the President and Owner of Lakefront Brewery.
Klisch founded the organization to counter a recent New Year's practice of celebrating the turn of the year by the firing of guns.
"Once people start hearing bells, they will want to hear bells instead of gunshots. That's our hope," Klisch says.
Crucial support came from the Archdiocese of Milwaukee, its 196 member parishes include a majority of the bells in the community. Klisch said the response was encouraging, with churches as far away as Kenosha that were to participate.
Two of Milwaukee's most prominent churches, the Cathedral of St. John the Evangelist, and the Basilica of St. Josaphat, also rang their bells at midnight.
"In fact," Klisch says, "the Basilica never abandoned that venerable tradition."
Participating secular bells included City Hall's Solomon Juneau, a massive 20,000 pound bell that first rang at midnight on New Year's Eve, 1895-96.
Also heard was the Chamber of Commerce bell in the Mackie Flats, 225 E. Michigan St. The 1880 bell had been silent since at least 1962, and was recently rehabilitated with the building best known for housing the Grain Exchange Room.
Videos of bells are regularly posted on the group's Facebook page
360° Video of City Hall bell ring from Doors Open 2016.