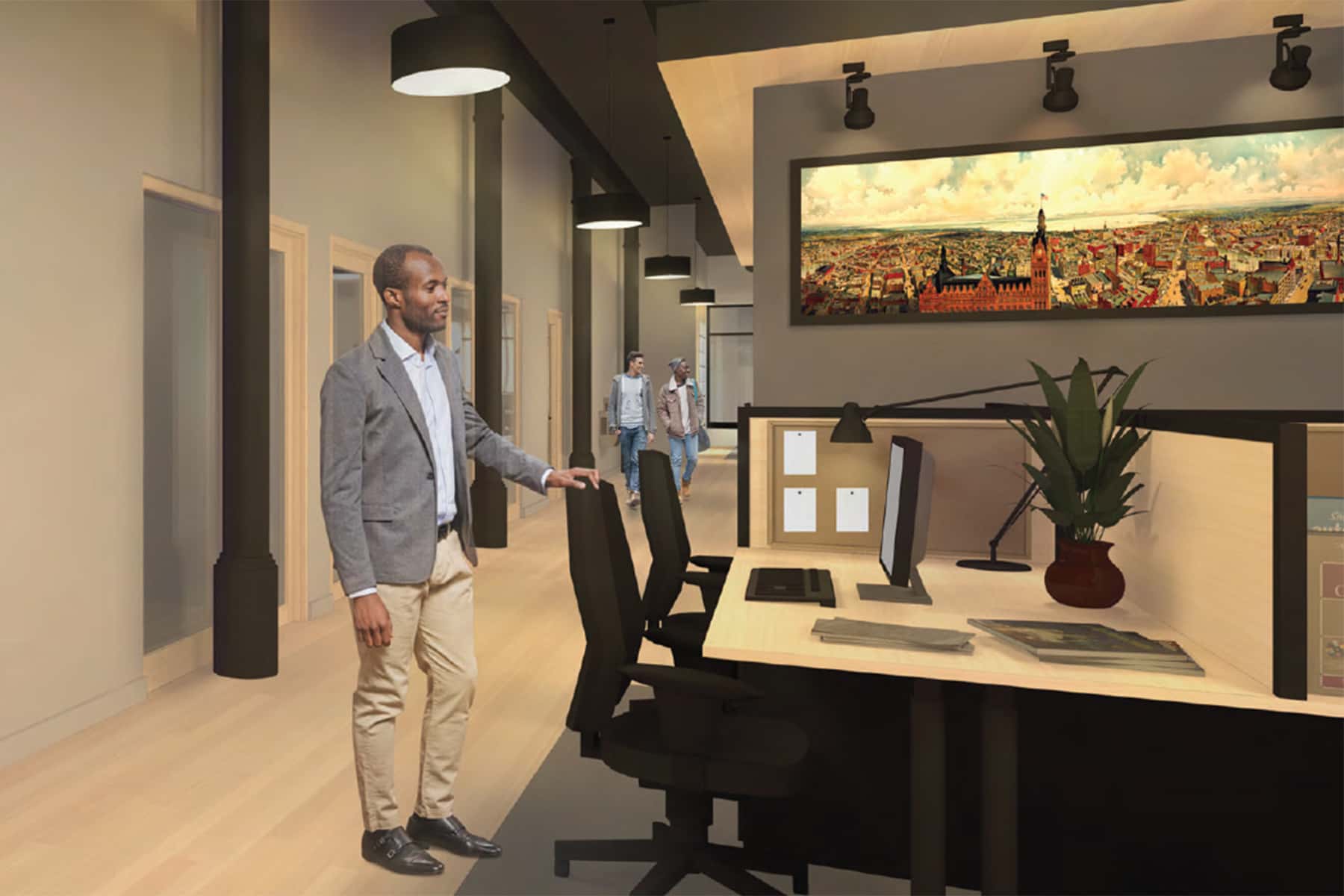 The African American Chamber of Commerce of Wisconsin (AACCW) announced the development of "Legacy" last year, a new innovation and co-working space designed by and for African American entrepreneurs.
Construction for the new business hub has been underway, and Legacy will open its doors in July 2019 at 1920 N. MLK Drive in Milwaukee.
"We were inspired by leaders like Victor Barnett and Dr. Valerie Daniels-Carter, and named the space Legacy as a tribute to entrepreneurs who have and are making the world a better place," said Ossie Kendrix, president of the African American Chamber of Commerce of Wisconsin.
Totaling 4,212 square feet, Legacy will house AACCW's offices, as well as innovation and co-working space for entrepreneurs from all walks of life. Unique to Legacy's co-working space, the business hub will also feature "Shared," a community kitchen created specifically for bakers and cooks, providing access to commercial-grade kitchen amenities, or simply more cooking space during peak seasons.
"There's a lot of discussion in Milwaukee about fostering entrepreneurship, but we lack dedicated support for underrepresented, minority entrepreneurs," added Kendrix. "Legacy fills that need by providing access to workspace, mentorship, networking opportunities and business development resources."
The Legacy construction team includes general contractor JCP Construction, whose offices are also located in Bronzeville. Wauwatosa-based Galbraith Carnahan Architects have been selected as architects to design the new business hub.
"We're excited to welcome Legacy and the African American Chamber of Commerce of Wisconsin to Dr. Martin Luther King Drive Jr. Drive," said Deshea Agee, Executive Director of Historic King Drive BID 8. "The African American Chamber of Commerce provides another anchor institution to Milwaukee's Bronzeville area, as it is transforming and creating a legacy of its own. As we look to build the best King Drive in the nation, investments in new businesses and entrepreneurs are what we need to make a strong impact. Legacy and SHARED will help us move the needle in the right direction."
AACCW launched a Legacy fundraising campaign to raise $500,000 for the completion of the new innovation and co-working space.