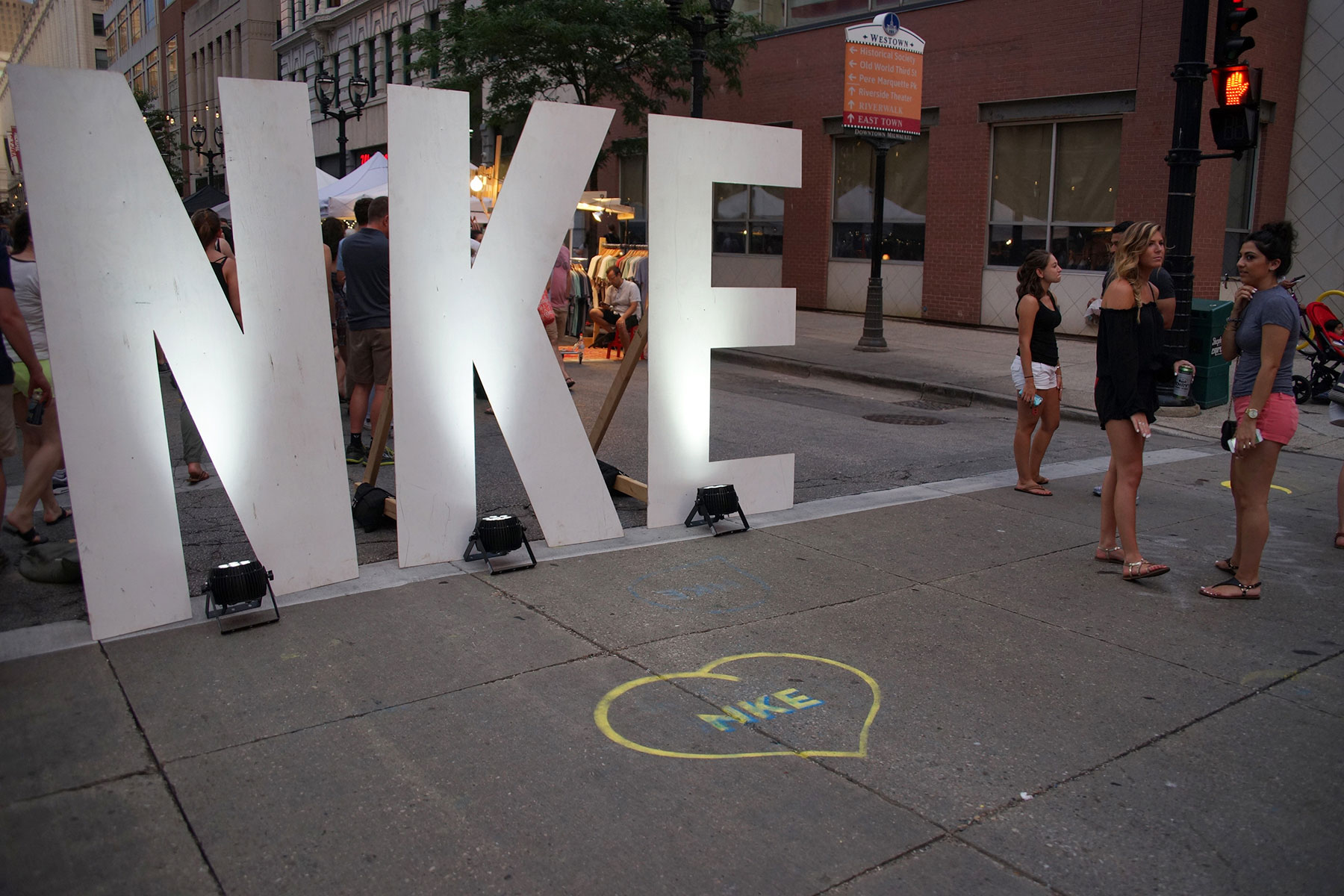 The Milwaukee Night Market will return to the heart of downtown Milwaukee for four nights this summer on June 15, July 13, August 17 and September 21.
Produced by Westown Association, the free, outdoor event showcases a variety of vendors, performers and artists, transforming West Wisconsin Avenue into an exciting fusion of all the city has to offer. The Market is held from 5:00 p.m. to 10:00 p.m. on West Wisconsin Avenue between 2nd Street and Vel R. Phillips Avenue.
"We are excited for the return of the Milwaukee Night Market and look forward to hosting a full season this summer," said Stacie Callies, Executive Director of Westown Association. "In 2021, we saw the Night Market provide a unique opportunity to gather on West Wisconsin Avenue as many visitors and employees returned downtown after months away. Now in 2022, we get to recreate that environment four different times, making it the best summer event in the city for individuals of all ages and backgrounds to experience Milwaukee."
In 2021, Westown Association acquired the Night Market brand from NEWaukee, a local engagement agency, who had produced the event since 2014. After the Market's cancellation in 2020 due to the COVID-19 pandemic, Westown Association assumed production of the event and hosted a single Market on August 18. The 2021 Milwaukee Night Market attracted over 25,000 attendees to the neighborhood and featured over 100 diverse vendors offering delicious cuisine, handcrafted jewelry, locally grown produce and more.
American Family Insurance is returning for the second year, sponsoring vendor fees for ten BIPOC entrepreneurs at each of the four markets by selecting an array of vendors that feature ethnic diversity and gender parity. American Family will also work with the selected entrepreneurs to create storytelling opportunities to help raise awareness of their small businesses and increase customer reach.
"American Family Insurance is excited to return as a sponsor for the 2022 Milwaukee Night Market and support 10 local entrepreneurs of color," said Ranell Washington, American Family Insurance community and social impact advisor. "Economic empowerment is one of the goals of our Free to Dream initiative where we're investing $105 million over five years to help close equity gaps and create meaningful impact in communities. Small businesses, especially diverse businesses, are the economic engine of our country and we want to support these bold entrepreneurs in a variety of ways."