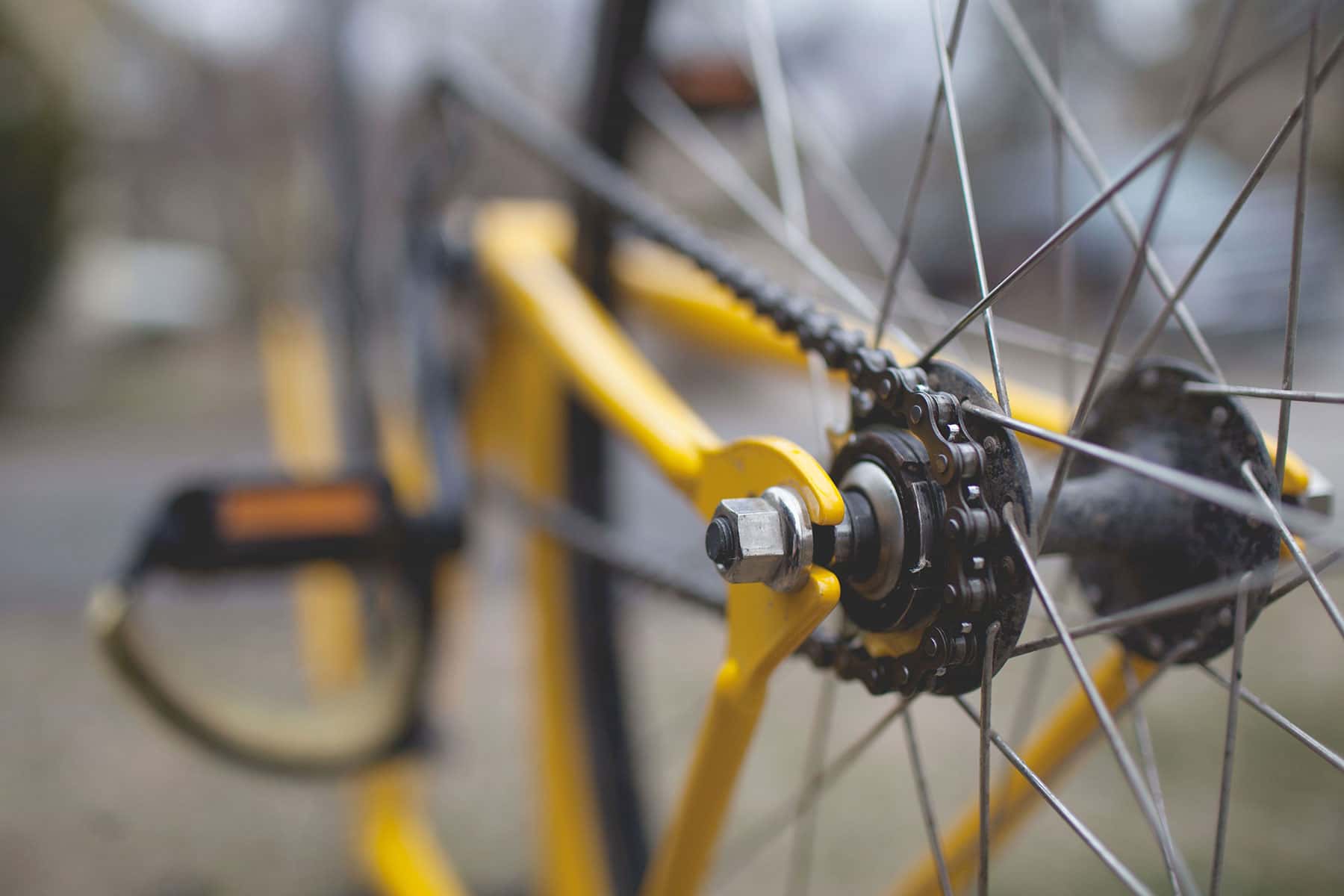 Tucked away in the heart of downtown Milwaukee lies Vulture Space: The Milwaukee Community Bicycle Project, a local collective that is one of the city's fastest growing do-it-yourself bicycle repair shops. The collective, at 651 N. Plankinton Ave., offers affordable parts, free use of tools and assistance for anyone in need of maintaining or learning about bicycles.
A volunteer-based educational collective, Vulture Space can appear to be organized chaos because of its garage-like appearance and all-inclusive environment.
Last summer Evan Pack celebrated what he affectionately calls his "fourth season" as the executive director and founder of the local nonprofit. The University of Wisconsin-Milwaukee business and marketing major was inspired to open the collective by his love for bicycles, an idea suggested by a friend, $5,000 and a genuine appreciation for community interactions.
Pack said he opened Vulture Space downtown in the hope of serving people from all communities. "Neighborhoods in Milwaukee are segregated and not homogenized," he said. "You cross through one area and it's predominantly black, predominantly Mexican or it's white college kids."
Pack's somewhat oddball behavior, vibrant personality, continual grin and welcoming energy attract many people to his shop, regardless of their ethnicity, gender, sexuality, age or socioeconomic status — or the kind of bicycle they own.
"That's one thing that's cool about bicycles, is that bikes don't care," volunteer Tabby Llama-Berry said. At age 23, Llama-Berry is an avid cyclist who works as a bicycle courier for a local restaurant delivery service, Flavor Cycle LLC. That means Berry is out riding in the city and adjoining neighborhoods, regardless of the weather.
More than just a bike shop, Vulture Space is a spot where couriers such as Llama-Berry spend time between orders. Delivery cyclists need to maintain a functioning and safe bicycle for their daily commute and workday. Having a free, safe and accessible place to stay rather than being in the cold is a luxury for cyclists.
The collective also acts as a safe place for the homeless, mentally or physically ill and LGBTQ. As someone who doesn't identify with a single gender, Llama-Berry values volunteering in a place where people can be truly accepted for who they are.
"Who you are or where you're from doesn't matter to us," Llama-Berry said. "If you come here willing to learn, willing to help, we accept that — we thrive off that."
Not everyone who comes into Vulture Space is as approachable as Llama-Berry. There are others who Pack politely refers to as "having a bad day." Interactions with homeless people or those with mental illnesses are a consistent challenge for Pack, but he and volunteers such as Llama-Berry find the relationships rewarding.
"Sometimes you have to realize that people aren't just having a bad day, and that they are in fact mentally ill," Pack said. "This is when you need to take a step back from the situation so you can understand and act appropriately."
"I want more people to be a part of society rather than working against it," he said.
Steve Roche, who often can be found hanging around Vulture Space, is one of the cycling community's leading event coordinators. It's easy to recognize him riding around on his Univega bicycle, his long dark hair pulled into a bun and his bushy red beard covering his dimple piercings.
Known for partnering with Vulture Space on local events and fundraisers, Roche leads community rides such as the Milwaukee Underwear Ride, Cranksgiving, Zombie Ride and the monthly group ride.
Roche started getting involved at Vulture Space when it opened.
"I was curious, and it sounded interesting," he said. "I didn't know at the time that Vulture Space would be the resource for the community that it has become."
Roche said he felt good vibes right away when he got involved at the local collective. "By having open arms, you can cut through racism, sexism, cultures and diversity," he commented. "It's a very diverse environment where a lot of people feel welcome." He noted that the cycling lifestyle gives people a different way to interact in the city.
"The bicycle is a powerful tool in the community that I don't think a lot of people recognize until they're a part of it."
Vulture Space: The Milwaukee Community Bicycle Project
Milwaukee Neighborhood News Service