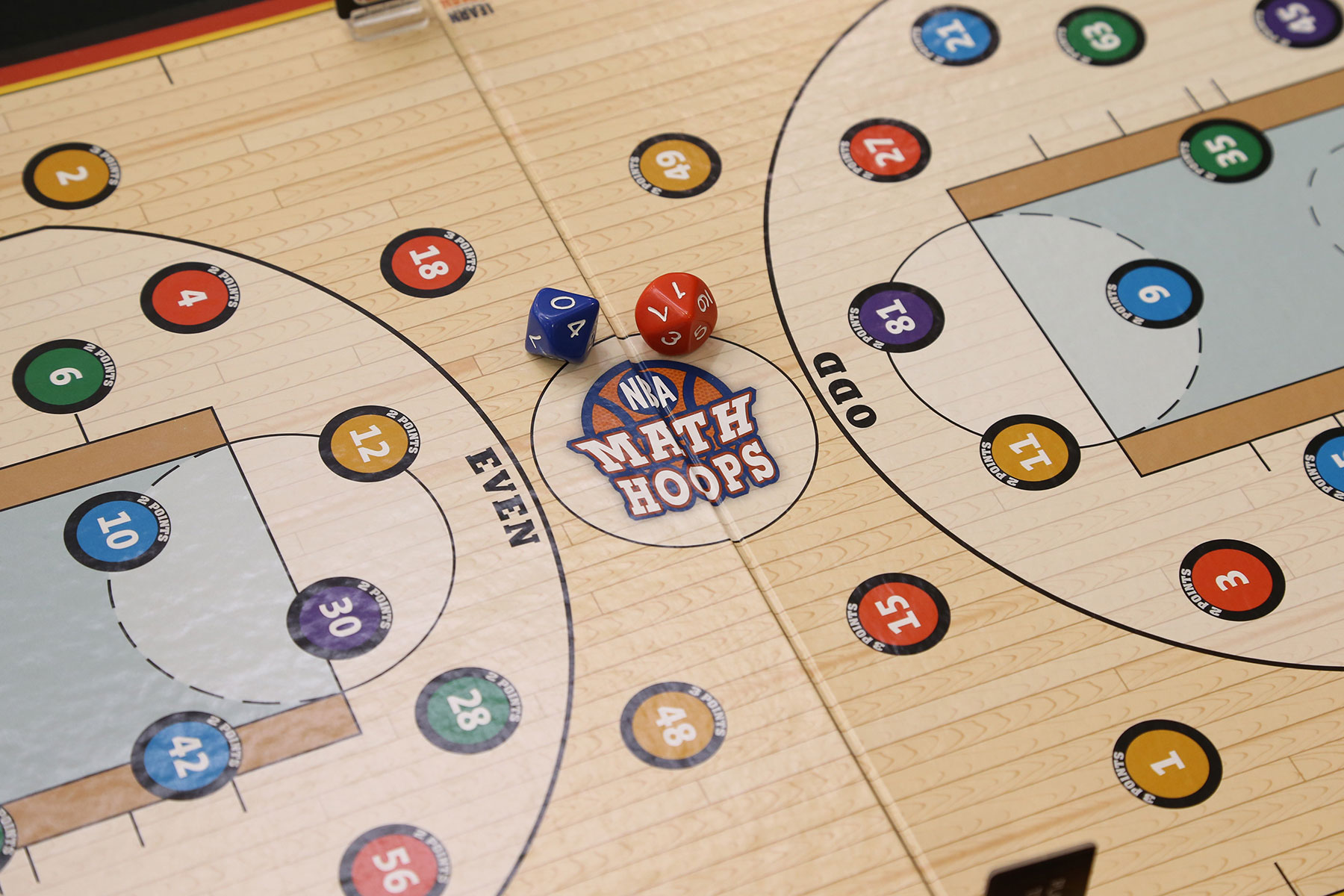 The Milwaukee Bucks are expanding Wisconsin NBA Math Hoops to schools and youth across Wisconsin through its new community partnership with GE Healthcare.
Bucks Math Hoops is a fast-paced basketball-based educational board game and mobile app that teaches students fundamental math skills through the basketball statistics of their favorite NBA and WNBA players.
Wisconsin NBA Math Hoops powered by GE Healthcare follows a 10-16-week curriculum and is built to engage 4-8th grade students while developing fundamental math skills through the game of basketball. The tip-off for this season's Wisconsin NBA Math Hoops took place at MPS 53rd Street School and included Bucks forward Thon Maker and Milwaukee Public Schools Superintendent Dr. Darienne Driver.
"The Milwaukee Bucks are thrilled to partner with GE for NBA Math Hoops in Wisconsin," said Bucks Vice President of Corporate Social Responsibility Alicia Dupies. "After implementing NBA Math Hoops in 20 locations throughout southeastern Wisconsin, Kenosha and Madison last school year, and seeing real results, we made bringing back NBA Math Hoops to even more schools this year a top priority for our team. Thanks to GE, we're able to do that by expanding to more than 40 locations this year."
To compete in the game, NBA Math Hoops participants draft teams and compete in "basketball" games by using statistics of their favorite NBA/WNBA players during weekly get-togethers. Wisconsin students solved over one million math problems in over 11,000 NBA Math Hoops competitions during the 2016-17 school year, while developing fundamental math and life skills. Last year's NBA Math Hoops participants showed a 36.7 percent improvement in their math testing scores.
"GE puts a lot of emphasis on developing STEM skills in youth to prepare kids for the future. NBA Math Hoops brings unique elements and partners together to energize kids and utilize math in fun ways which made GE Healthcare want to be part of the team," said GE Healthcare Vice President and Chief Quality Officer Tom Westrick. "We take great pride in being able to power-up NBA Math Hoops with the Milwaukee Bucks and to expand the number of Wisconsin schools in the program."