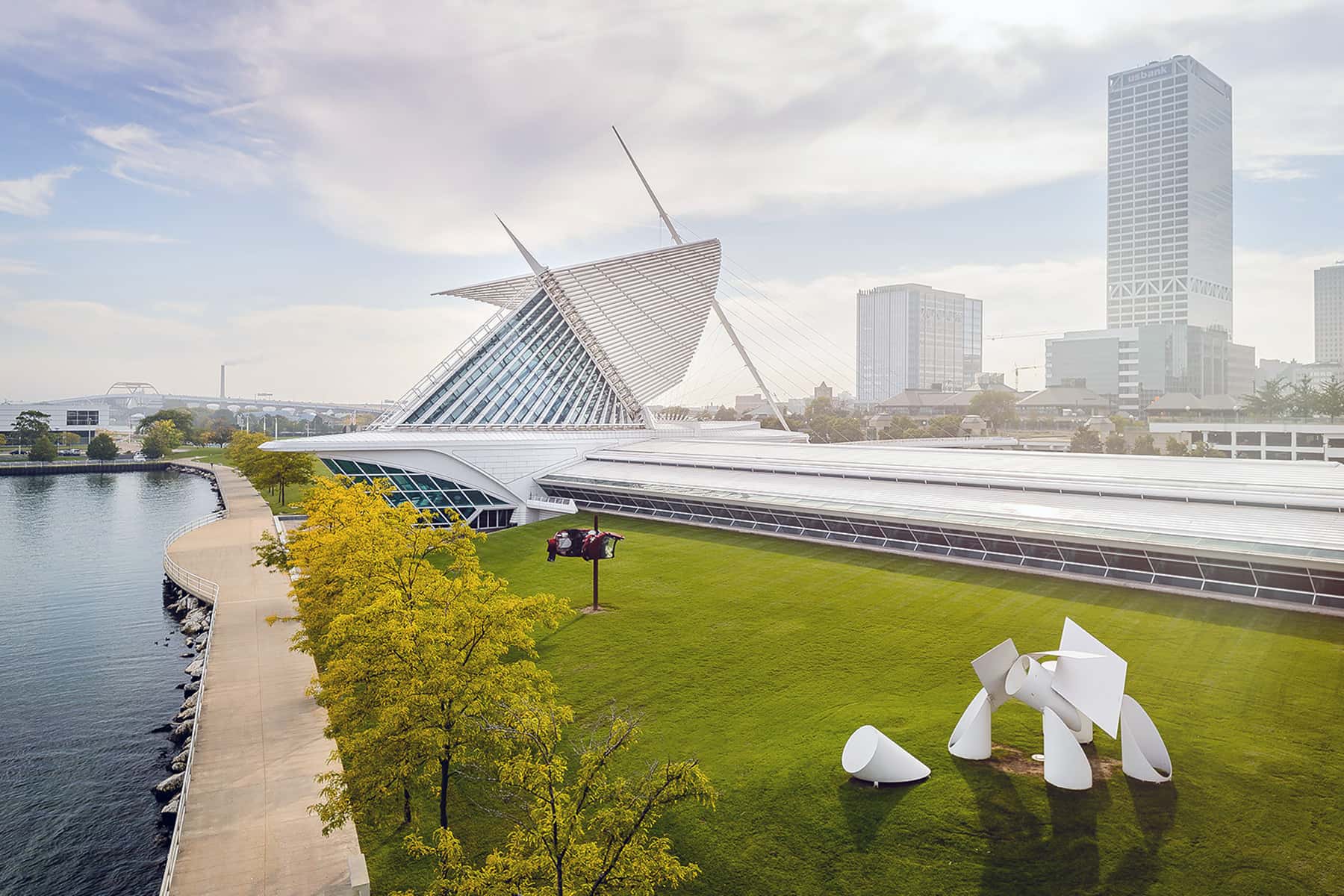 The Milwaukee Art Museum will offer a variety of ways for visitors and families to have art experiences this spring, both online and in-person.
The popular annual events "Art in Bloom" and "Lakefront Festival of Art" will be virtual celebrations again this year, with highlights shared beginning April 22 and June 18. Visitors to the newly reopened Museum now can enjoy exploring new artworks and exhibitions on the main and lower levels.
"We're thrilled to welcome people back inside the Museum once again," said Robert Stein, Deputy Director and Chief Experience Officer. "As the weather warms and vaccinations increase during the spring, we look forward to having visitors see even more of the galleries, connecting together via virtual programs, and exploring the many outdoor options on the Museum grounds."
Currently on view in the Museum's Herzfeld Center for Photography and Media Arts, "Susan Meiselas: Through a Woman's Lens" has been extended through April 11. The exhibition presents never-before-shown photographs by documentary photographer Susan Meiselas, alongside iconic series that reflect the artist's ongoing commitment to focusing on the lives and perspectives of women on the edges of the mainstream.
Many of these pictures record the moment during which they were made, when women were asking important questions about gender equality and their roles at home, in politics, and in the world. An in-depth virtual tour, co-created with the artist, complements the in-gallery experience.
Opening June 11 in the Museum's Baker/Rowland Galleries, "Americans in Spain: Painting and Travel, 1820–1920" is the first major exhibition to focus on the influence of Spanish art and culture on American painting. During the nineteenth century, artists increasingly added Spain to their European tours to study the masterworks in the Prado Museum and to capture the country's scenic charms and customs.
Through more than 100 paintings, photographs, and prints, the exhibition features artists and movements that expand upon areas of particular strength in the Museum's collection ,and features major works by Mary Cassatt, William Merritt Chase, Robert Henri, and John Singer Sargent alongside their Spanish contemporaries.
Also among the highlights are Sargent's famous Carmencita (1890) from the Musée d'Orsay; a newly discovered painting by Mary Cassatt from a Madrid private collection never before shown in the United States; and Spanish old masters on loan from the Prado Museum that American painters copied. This exhibition is co-organized by the Milwaukee Art Museum and the Chrysler Museum of Art.