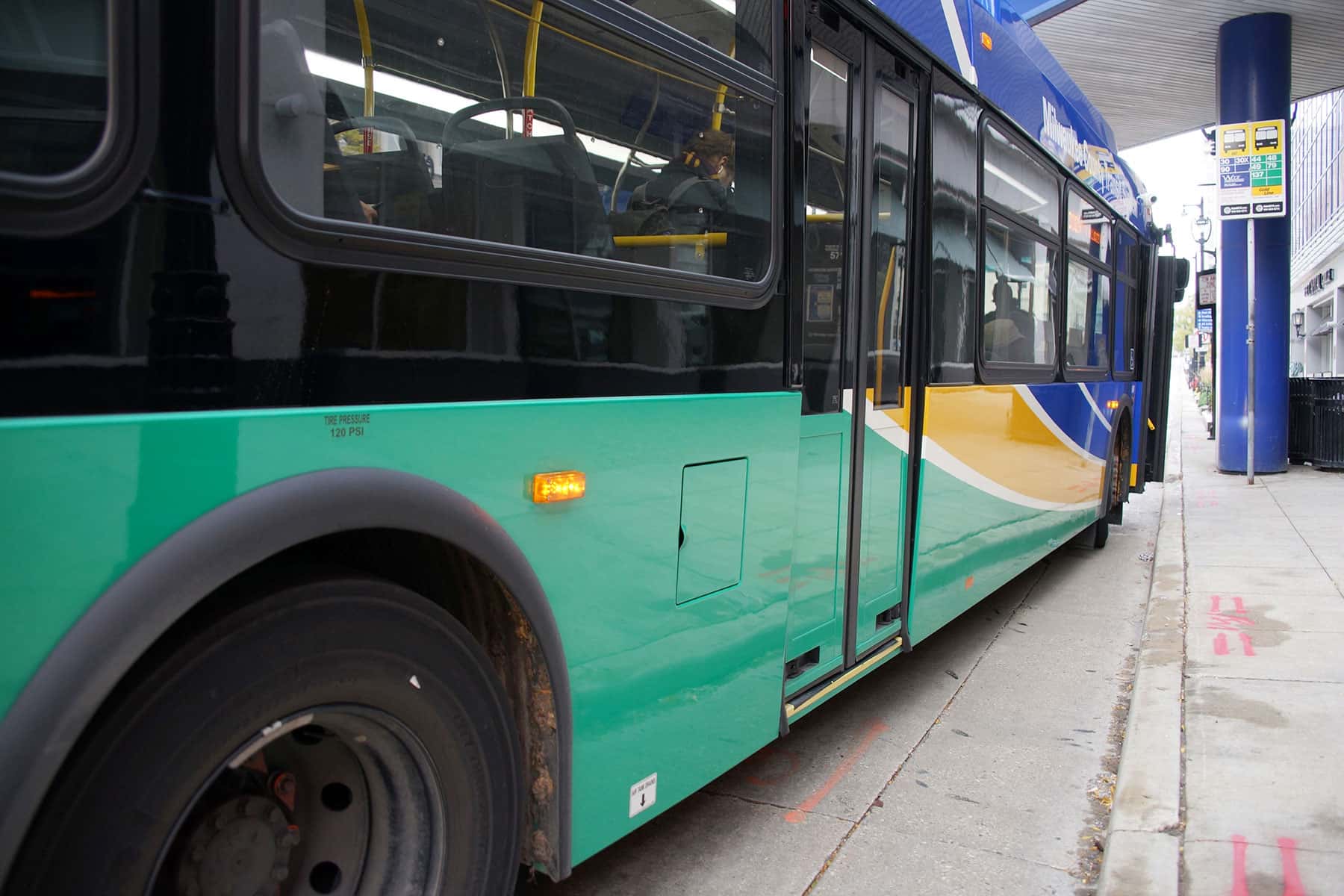 For the first time in history the Milwaukee County Transit System (MCTS) has provided more than 100,000 rides to passengers who use wheelchairs and other mobility devices.
"To give 100,000 rides in one year to our customers who use mobility devices is a huge vote of confidence in our ability meet their travel needs," says Milwaukee County Executive Chris Abele. "Safety and access to reliable and convenient transportation are big reasons why so many of Milwaukee County residents choose to ride with MCTS."
This 100,000 ride milestone comes on the heels of MCTS receiving national recognition for outstanding service to the ADA community.
Each day, MCTS passengers who use devices like walkers, wheelchairs and motorized scooters can enjoy freedom and travel throughout Greater Milwaukee thanks to bus features like:
The "kneeling" function to lower the bus to curb level.
Retractable ramps that allow mobility device users to safely and easily get on and off the bus
Front driver- and curb-side seats marked with the universal access symbol for ADA seating. These seats fold up to create the securement area for passengers with mobility devices like wheelchairs by using securement belts.
All MCTS Bus Drivers receive extensive ADA training, including how to safely secure riders who use mobility devices.
The on-bus audio announcement system allows all passengers to hear the bus route when they board as well as hear and see approaching stops.
In addition, the MCTS' New Freedom Team operates three programs that instill independence and confidence among ADA riders.
Barrier Busters is a barrier removal program that installs brand new ADA-compliant bus pads along routes with help from Milwaukee County and local municipalities.
Travel Training offers complimentary one-on-one training for customers such as showing them how to board a bus with their mobility devices and what they should expect from bus operators while riding.
Freedom on Wheels is an outreach program that offers a bus orientation to educate the community on the basic aspects of using public transportation in Milwaukee County. The number of passengers riding the bus using mobility devices has more than doubled since the Freedom of Wheels program began in 2009.