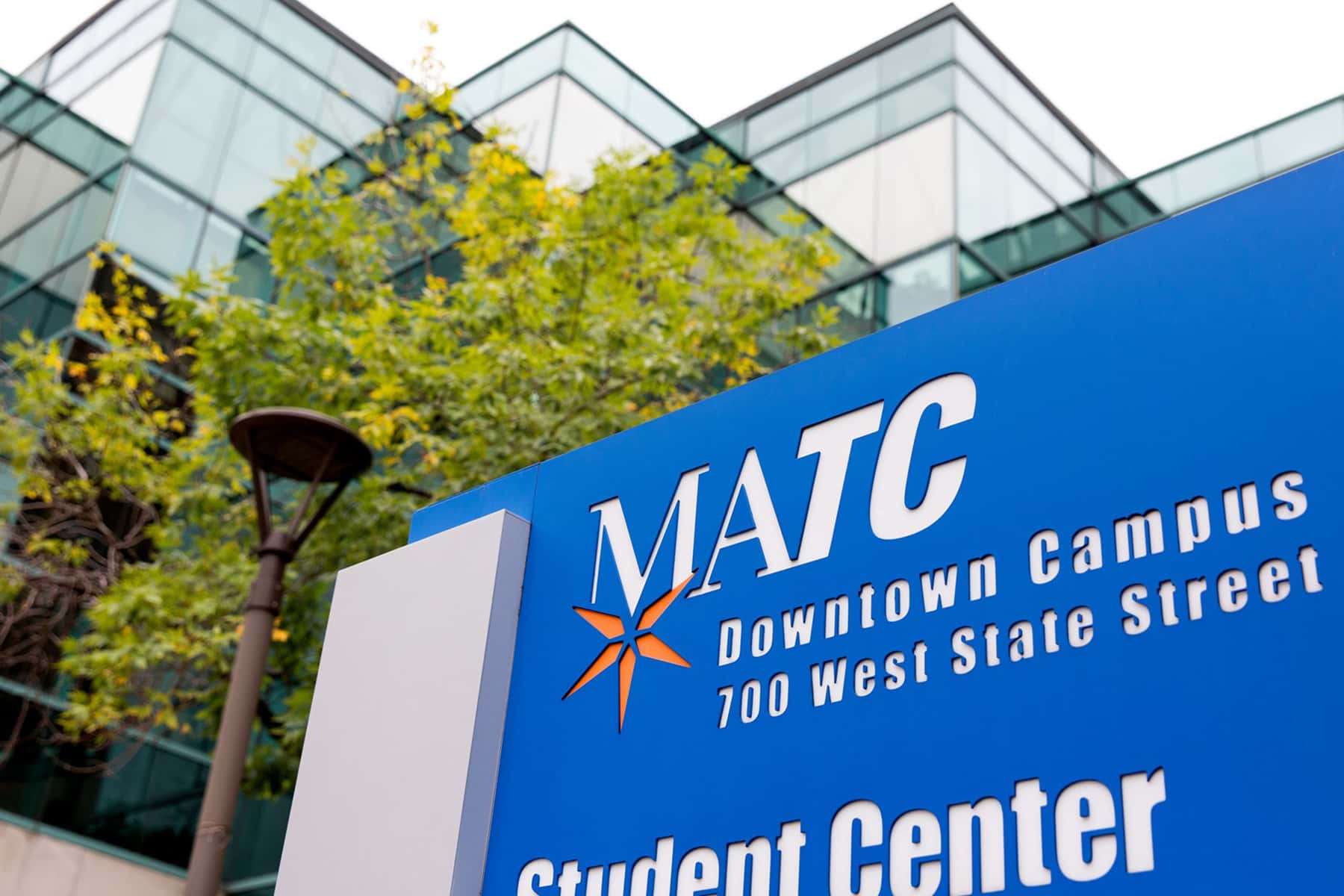 Students who were forced to step out of their studies at Milwaukee Area Technical College between December 2004 and May 2019 due to debt owed to the college have an opportunity to return, thanks to a scholarship program called MATC ReStart.
In its second year, MATC ReStart helps eligible returning students repay up to $1,500 of past-due balances owed the college for expenses such as tuition, books, and other fees. They must apply by August 2 and fill out the FAFSA (Free Application for Federal Student Aid) or create a payment plan at program orientation.
"Our research showed that many students were unable to finish their academic programs due to relatively modest debt owed to the college," said Dr. Vicki J. Martin, MATC president. "MATC degrees and diplomas help individuals gain jobs that earn family-sustaining wages. We want to remove the barriers blocking our students from finishing college.+
Eligible students must have completed six MATC credits but not have earned an associate degree, and enroll in at least six credits in the Fall 2021 semester. Eligible returning students should already have been contacted by the college if up-to-date contact information is available.
"So far, we have served 239 students with the MATC ReStart Program, and 38 students have retired their debt while continuing their studies successfully," added Dr. Martin. "Along with programs like our tuition-free MATC Promise, we believe MATC ReStart makes a crucial difference in changing lives for the better, especially in this time of economic distress caused by the pandemic."
Students who have an existing account balance of $1,500 or less can earn up to $500 in scholarships to repay their debt each semester they are successfully enrolled at MATC for up to three semesters. It does not apply to debt owed on government student loans.
To continue in the program, students must enroll in six college level credits, earn a grade point average of 2.0 or better, successfully complete 67 percent of credits attempted, attend at least one meeting with a member of their Pathway team or at least one student resource workshop hosted by MATC during the semester, and develop an academic plan with an advisor and attend the orientation.
The seed funding to begin the MATC ReStart program came from proceeds from MATC's participation in the Federal Communications Commission (FCC) broadcast incentive auction in which the MATC Board of Directors sold a portion of the airwaves used by Milwaukee PBS's Channel 36. Some of the funds were designated for making college education more accessible and affordable.
Wisconsin's largest technical college and one of the most diverse two-year institutions in the Midwest, Milwaukee Area Technical College has been a key driver of southeastern Wisconsin's economy and by providing innovative education in the region since 1912. More than 30,000 students per year attend the college's four campuses and community-based sites or learn online.