Arte Para Todos 2016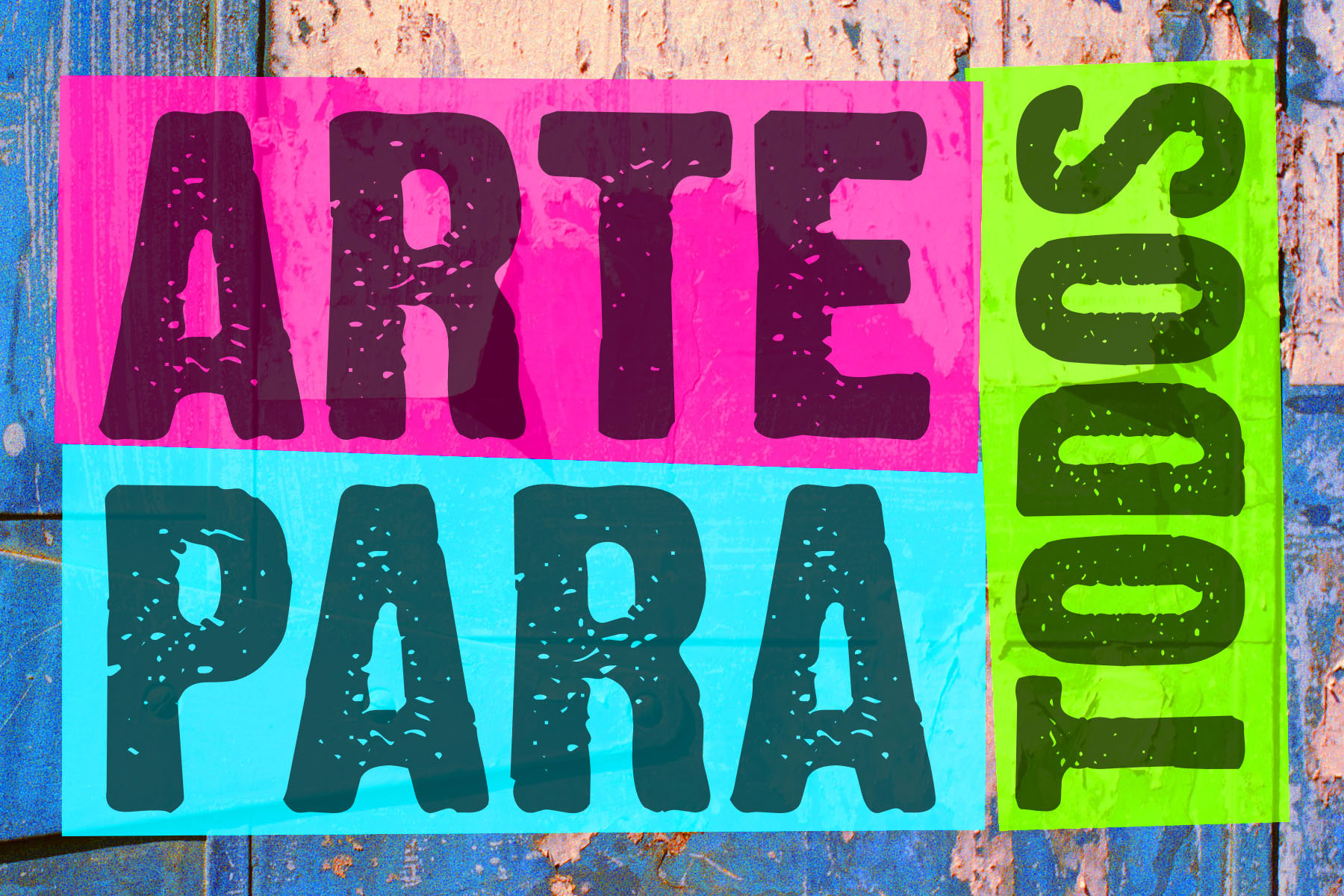 Entry to any one venue on any of the days will cost $7, with 1-day passes ranging from $9 – $17 and 4-day passes at $25.
From Thursday, April 21st to  Sunday, April 24th, join Milwaukee musicians, venues, artists, and neighborhoods in a festival celebrating local art and music culture in support of art programs in local schools. "Arte Para Todos" (Art for Everyone) is a four-day music and art series where all participating local bands are waiving their fees and 100% of proceeds from each event go toward supporting art and music programs in four local schools. Overall, the event will span over 25 venues and feature over 90 local bands. Last year's inaugural Arte Para Todos exceeded all expectations and raised $21,235.19. The festival promises to generate even more for school arts in 2016.
Highlights for Thursday April 21st include Soul Low and Def Harmonic at Anodyne, Mark Waldoch at Var Gallery, and Fox Face at Brenner Brewing.
Friday April 22nd in Bay View features over 20 local bands at 6 venues. Among the evening's amazing local music and art talent is Rusty Pelicans at Tonic Tavern with an art exhibition from Scott Jackson. New Age Narcissism and Group of the Altos with live art by Cassie Genc, Dena Nord and Field Lehmann at Club Garibaldi. And Sat Nite Duets at Frank's Power Plant.
The Riverwest/Harambee leg of Arte Para Todos (APT) will take place on Saturday April 23rd and is the biggest day of the festival. Saturday kicks off in the afternoon in the Harambee neighborhood with a poetry showcase at Jazale's Art Studio, Christopher Porterfield at Lux Bar, and The Fatty Acids at Best Friendz. In the evening be sure to check out No No Yeah Okay at Company Brewing, Lorde Fredd33 at Club Timbuktu, Surgeons in Heat and Klassik at Mad Planet, and Jaill at Riverwest Public House.
The final day of APT, Sunday April 24th on the East Side, features De La Buena at Colectivo, Foreign Goods at Hotel Foster, Antler House at Yield, and Siren at BBC.
The 4 partner schools to receive part of the revenue from the weekend are George Washington Carver Academy (Brewer's Hill), Escuela Vieau School (Walker's Point), Milwaukee Parkside School of the Arts (Bay View), and Frederick J. Gaenslen School (Riverwest). And in addition to the 4-day fundraiser festival, Arte Para Todos is proud to produce a series of in-school music performances at several Milwaukee schools over the next few months. These events will be closed to the public and done as an effort to connect the local music community to the musicians and music lovers of future generations. WebsterX, The Fatty Acids, Field Report, and Lorde Fredd33 are among those performing as part of the APT mission to respond and react to the defunding of art programs in Milwaukee schools.
Entry to any one venue on any of the days will cost $7, with 1-day passes ranging from $9 – $17 and 4-day passes at $25. Passes will be available for purchase at the APT website, individual event tickets will be sold at each venue (cash only).
For a complete listing of all the festival's events, times and more information please visit arteparatodos.me.
Arte Para Todos (Art For Everyone) was conceived as an answer to the defunding of art and music programming in schools, but it also serves as a replicable model of sustainable service to the community. We will always have the city we ask for, either explicitly or through apathy and inaction. Arte Para Todos is based on the idea that culture is an act of will, and that if we want a healthy, vibrant city where the arts can flourish then we have to act on that desire.