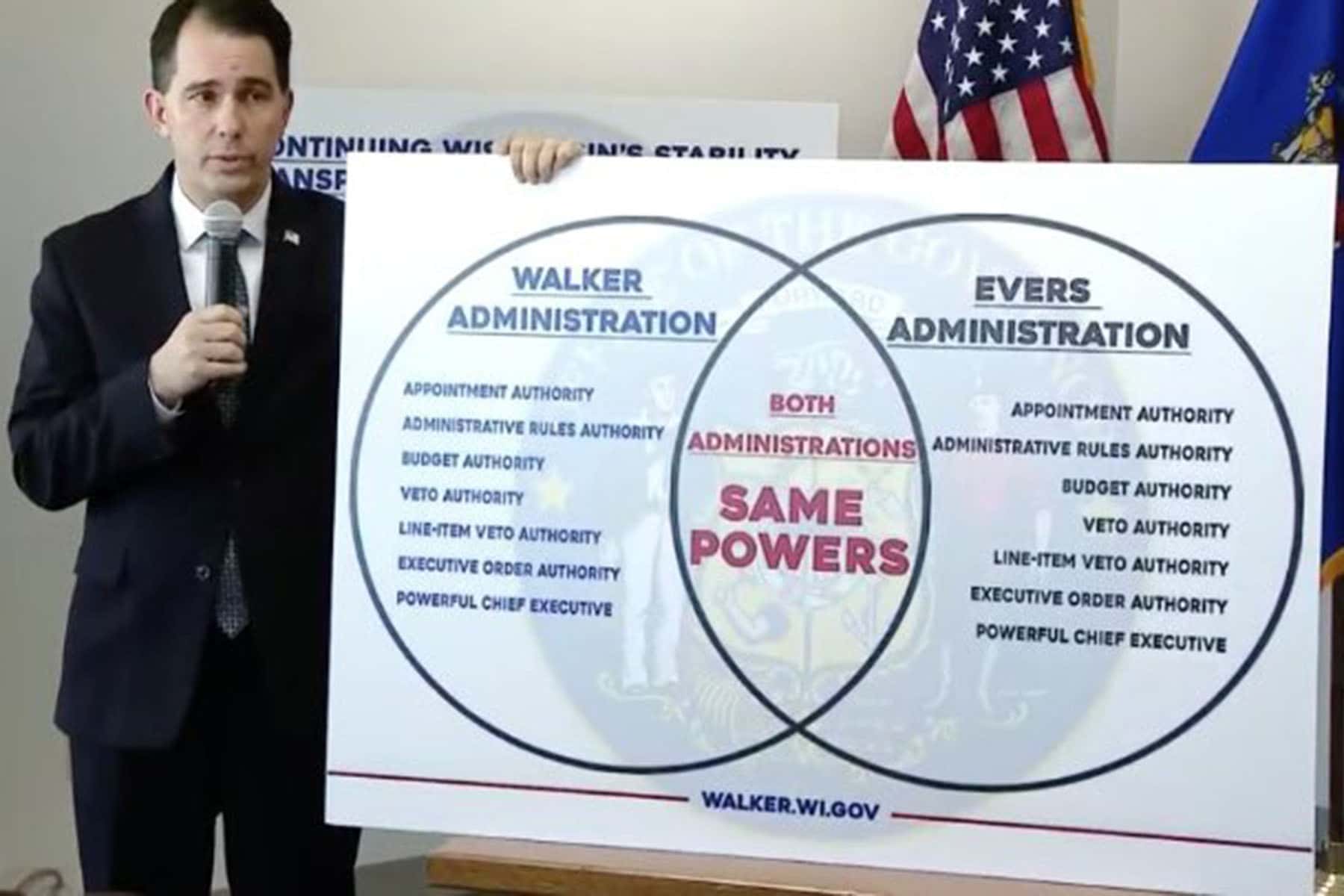 One Wisconsin Institute, with the support of the National Redistricting Foundation, are be pursuing legal action in response to the attack on voting rights passed by the Republican-controlled Wisconsin legislature and signed into law by outgoing Governor Scott Walker.
According to the latest data from the Wisconsin Elections Commission, a total of 565,591 votes were cast early in-person or by absentee ballot. The midterm election set a record with 2.6 million Wisconsinites voting, or roughly 20% of the vote being cast early.
"This attack by Republicans in the legislature is not just unprecedented — it's undemocratic, it's unconstitutional, it's un-American," said Scot Ross, One Wisconsin Institute Executive Director. "With the support of the National Redistricting Foundation, our legal counsel will be taking legal action to defend the voting rights victories we won in court in 2016 and protect the rights of Wisconsin voters, present and future."
One Wisconsin Institute is a non-partisan, progressive research and education organization dedicated to a Wisconsin with equal economic opportunity for every member of the community.
A 2016 federal lawsuit, One Wisconsin Institute, et al v. Thomsen, resulted in a number of voter suppression laws adopted by Republicans being struck down, including restrictions on early voting. Judge James Peterson noted in his decision that the GOP's early voting restriction, " …intentionally discriminates on the basis of race…"
"This is a shameful attack on our democracy by politicians who will do anything to hold onto power," said Eric H. Holder, Jr., 82nd Attorney General of the United States. "After losing an election, Republicans in the state legislature are using their gerrymandered majorities and their defeated governor to ignore the will of the people. Their actions are grossly partisan, deeply undemocratic, and an attack on voting rights. They must not stand."
Records obtained from the office of Republican Assembly leader Robin Vos showed that on November 14, Vos' office requested legislation be drafted to restrict early voting in Wisconsin to no more than two weeks before the election.
The documents also revealed that Vos was specifically warned that the new scheme to restrict voter rights could run afoul of Judge Peterson's 2016 ruling that found early vote restrictions previously imposed by Wisconsin Republicans not only discriminated on the basis of race, but also were intended to give Republicans a partisan advantage.
"Scott Walker, Robin Vos, and the Republicans have targeted the voters who went to the polls in record-setting numbers by attacking the right to vote," Ross said. "Record-setting early voting isn't an emergency, it is democracy."