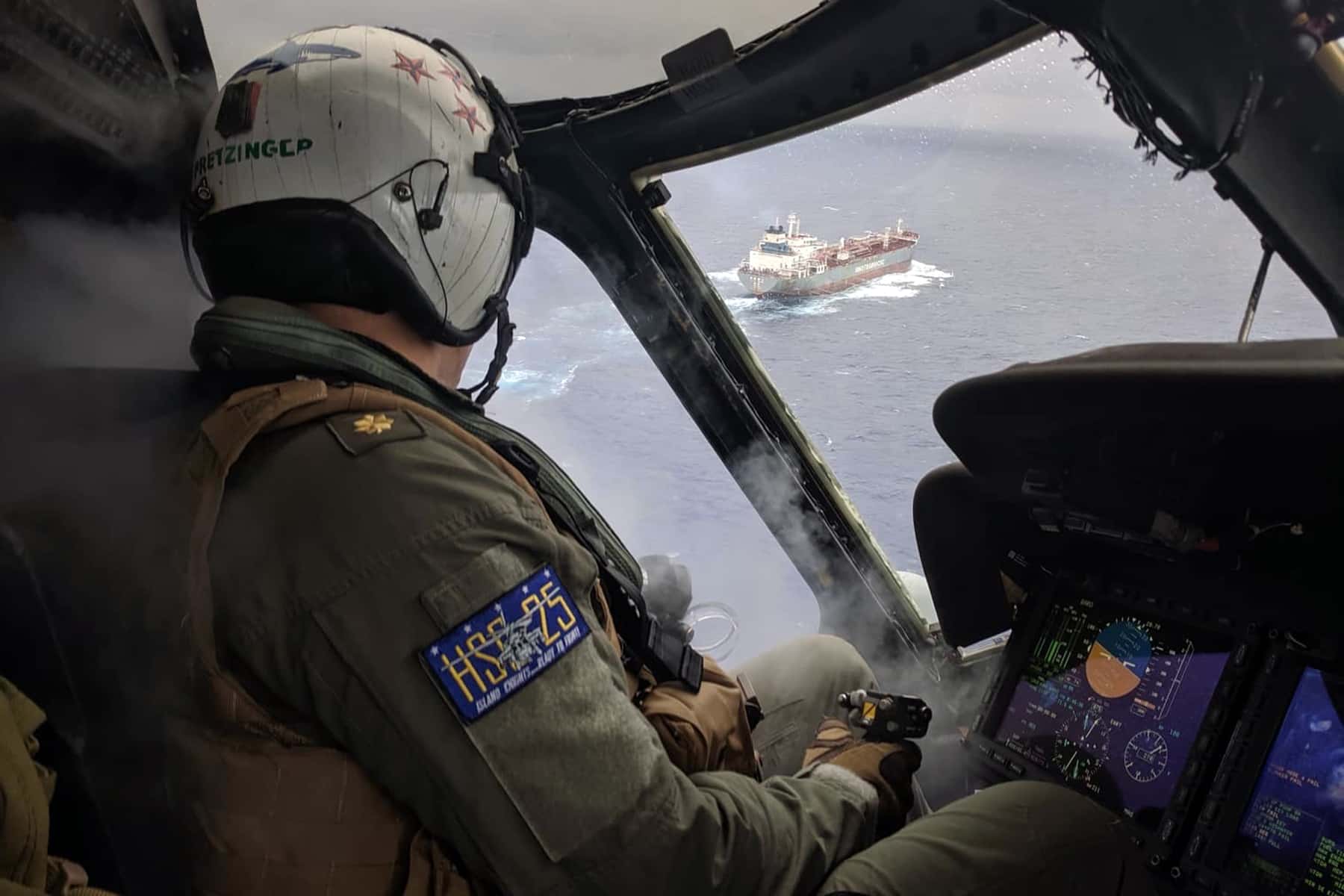 A 2016 Dominican High School graduate and Milwaukee native is serving in the U.S. Navy with Helicopter Sea Combat Squadron (HSC) 25 on the island of Guam.
Petty Officer 3rd Class Grace Shoulders is an information systems technician serving with HSC 25, known as the "Island Knights," a versatile squadron that's capable of completing a number of important missions for the Navy with the MH-60S "Seahawk" helicopter.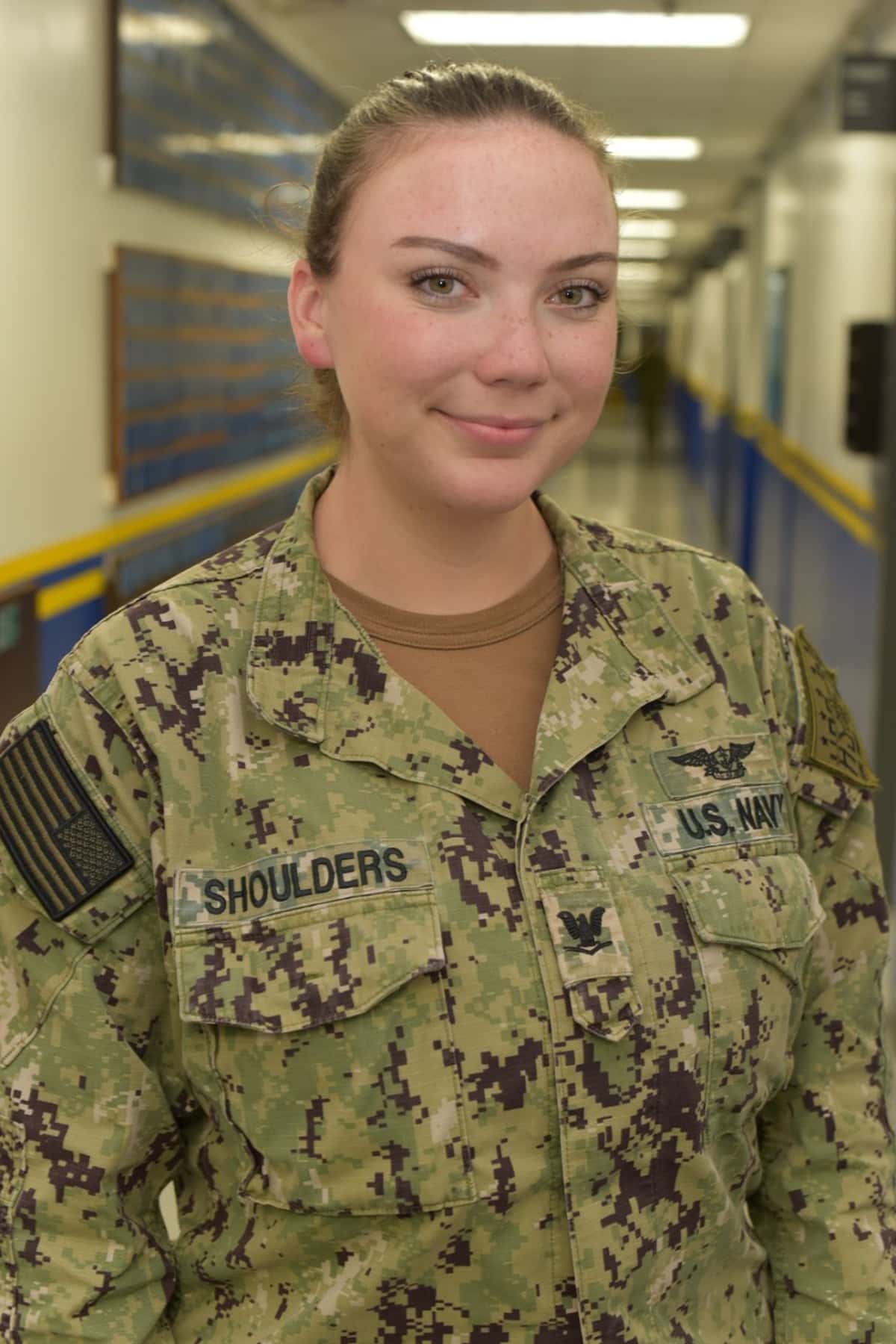 An information systems technician is responsible for diagnosing and correcting computer issues as well as conducting maintenance on computer equipment. Shoulders credits success in the Navy to many of the lessons learned in Milwaukee.
"It is imperative to be open-minded toward individuals of all cultural backgrounds," said Shoulders. "Being accepting can open so many possibilities for everyone."
HSC-25 is the first and only forward-deployed vertical replenishment (VERTREP) squadron in the Navy and is tasked with supporting Seventh Fleet units in the Western Pacific, Indian Ocean, North Arabian Sea, and Persian Gulf. To provide this support, HSC-25 embarks two-aircraft detachments aboard Military Sealift Command vessels which provide transportation of equipment, fuel, supplies and ammunition to sustain U.S. forces worldwide.
They are the only Navy squadron based at Andersen Air Force Base, Guam. In addition to VERTREP, HSC-25 provides 24-hour Search-and-Rescue/Medical Evacuation (MEDEVAC) services for Guam and the Northern Mariana Islands.
Averaging more than 30 rescues and 70 MEDEVACs per year, HSC-25 also conducts airborne firefighting using externally-carried buckets, Vertical Onboard Delivery (VOD), drone and torpedo recovery, special operations airborne support, and fleet logistics support for all military activities in the Guam area, including the Maritime Prepositioned Ships operating in the local area.
"Being stationed in Guam has introduced me to a part of the world that is the polar opposite of where I'm from," Shoulders said. "It has influenced me to experience brand new ways of life."
According to officials at the U.S. Navy's Pacific Fleet headquarters in Pearl Harbor, Hawaii, the ships, submarines, aircraft and Navy personnel forward-deployed to Guam are part of the world's largest fleet command and serve in a region critical to U.S. national security.
The U.S. Pacific Fleet encompasses 100 million square miles, nearly half the Earth's surface, from Antarctica to the Arctic Circle and from the West Coast of the United States into the Indian Ocean. All told, there are more than 200 ships and submarines, nearly 1,200 aircraft, and more than 130,000 uniformed and civilian personnel serving in the Pacific.
Serving in the Navy means Shoulders is part of a world that is taking on new importance in America's focus on rebuilding military readiness, strengthening alliances and reforming business practices in support of the National Defense Strategy.
A key element of the Navy the nation needs is tied to the fact that America is a maritime nation, and that the nation's prosperity is tied to the ability to operate freely on the world's oceans. More than 70 percent of the Earth's surface is covered by water; 80 percent of the world's population lives close to a coast; and 90 percent of all global trade by volume travels by sea.
"Our priorities center on people, capabilities and processes, and will be achieved by our focus on speed, value, results and partnerships," said Secretary of the Navy Richard V. Spencer. "Readiness, lethality and modernization are the requirements driving these priorities."
Though there are many ways for sailors to earn distinction in their command, community, and career, Shoulders is most proud of joining the Navy and learning a job with no prior background knowledge.
"Since then, I have learned my job and I'm choosing to make it a career," said Shoulders. "The Navy gives me a sense of belonging that I have never experienced before. Being a part of this team has made me realize how vital each individual is to the team as a whole."
As a member of one of the U.S. Navy's most relied upon assets, Shoulders and other sailors know they are part of a legacy that will last beyond their lifetimes, one that will provide a critical component of the Navy the nation needs.