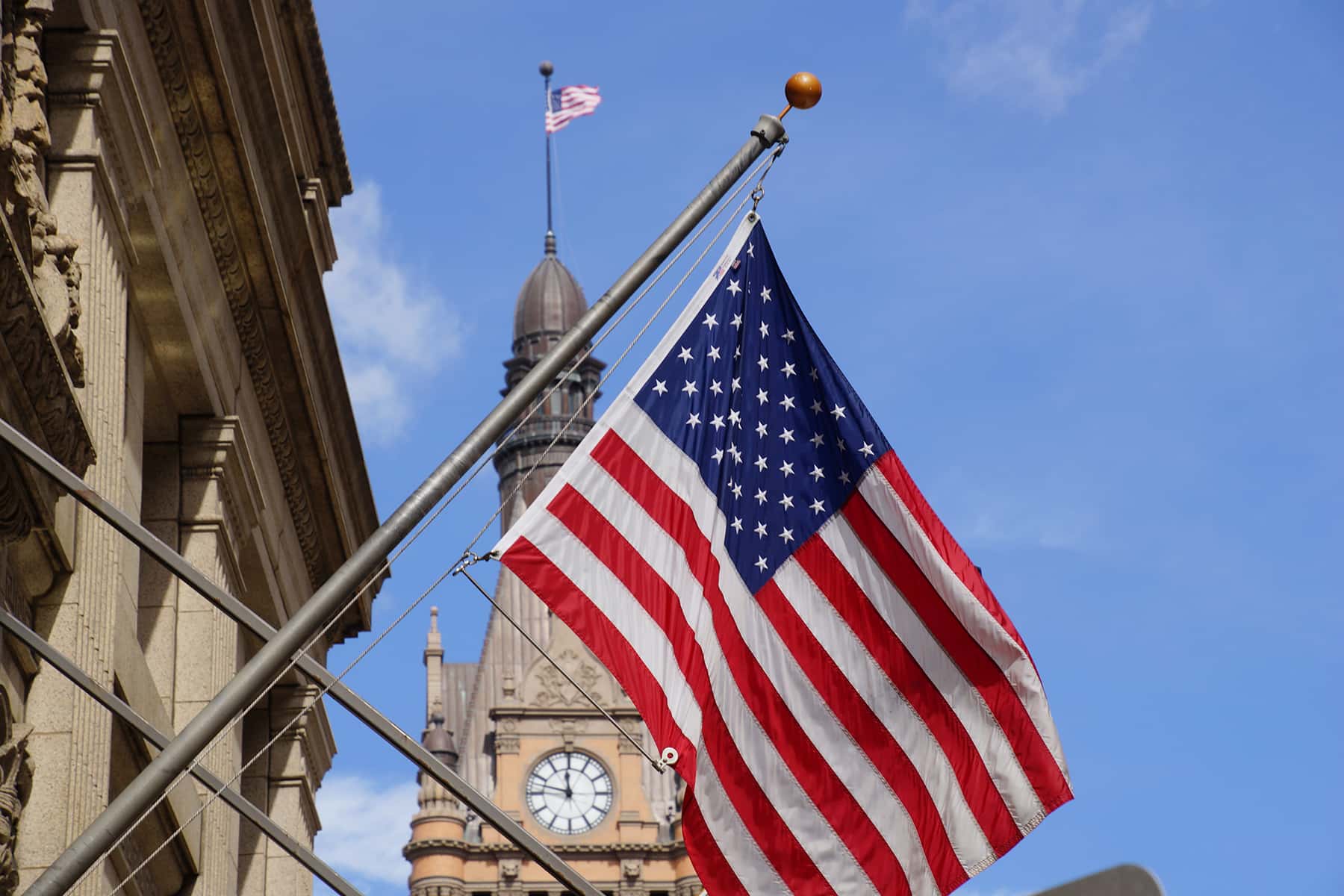 Middle America calls for an end to escalating us-versus-them polarization, new study finds 87% of Americans: "most divided our country has been in my lifetime," 70% frustrated by how "both sides" handled Kavanaugh nomination, But 77% say that "the differences between Americans are not so big that we cannot come together."
Nearly nine in ten Americans feel the nation is more divided than at any point in their lifetime. Yet despite a sense of deep polarization, 77% of Americans say that our differences are not so great that we cannot come together. Conventional wisdom of a nation split 50:50 is wrong: landmark study finds much more diversity of views among Americans
These dynamics of polarization are explained in a new national study by More in Common, an independent nonprofit focused on uniting divided societies.
Hidden Tribes: A Study of America's Polarized Landscape is a landmark study undertaken by a team of social scientists and researchers at YouGov in partnership with More in Common. The study launches a year-long project to examine what is driving Americans apart, and what can bring them back together. It is based on a representative survey of 8,000 Americans and in- depth conversations with everyday Americans across the country.
"From every corner of the country, we have heard from Americans that politics is tearing apart their families and friendships, and affecting their jobs and daily life," said Tim Dixon, co-founder of More in Common. "We found that most Americans are fed up with this. Their views may differ on many issues, but a clear majority feel exhausted by the us-versus-them conflict which has spread from far-away debates in Congress to bitter disputes among neighbors, coworkers, and even family members at the Thanksgiving table."
The study finds seven 'tribes' with distinctive beliefs, psychology and levels of engagement:
Progressive Activists (8% of the US population)
Traditional Liberals (11%)
Passive Liberals (15%)
Politically Disengaged (26%)
Moderates (15%)
Traditional Conservatives (19%)
Devoted Conservatives (6%)
The views of Progressive Activists and Devoted Conservatives are starkly polarized, and on several key issues their views differ dramatically from the majority of Americans. They are more ideologically dogmatic, more hostile towards the other side, and more active in elections and on social media. Although they comprise just 14% of the population, their voices dominate public debate in the digital age.
But a majority of Americans belong to one of the middle groups, who do not identify with the unequivocal views of Progressive Activists or Devoted Conservatives. For example, 82% of Americans believe that the United States still has a serious problem with racism, but 80% also believe that political correctness has become a problem.
"Social media and angry pundits are distorting the national debate," said Dixon. "The public is constantly shown cartoon character versions of the other side's views. Most Americans – including both liberals and conservatives – are actually more reasonable than people on the other side are made to think."
The study identifies an 'Exhausted Majority' comprising 67% of the American population (Traditional Liberals, Passive Liberals, Politically Disengaged and Moderates). While they hold a range of political views (and are not all centrists) they are united in three ways:
They dislike tribalism and are fed up with America's polarization.
They feel that today's political debates do not speak to them or their priorities.
They have a more flexible and less ideological approach to issues than the partisans of the left and right, and feel compromise is necessary in politics, as in other areas of life.
Those in the Exhausted Majority are almost twice as likely as other Americans to say that "both parties are at fault for today's division" (53% of the Exhausted Majority versus 28% of other Americans), when asked about the confirmation of Justice Kavanaugh.
The study sorted people into tribes on the basis of their responses to questions about their values and worldview, not questions about current political debates or demographic information. Yet once a person's tribe was determined based on their core beliefs, their views on a wide range of current issues could be predicted more accurately than by referring to their visible traits such as race, gender or income.
The study concludes that distinctive beliefs do not need to lead to conflict, as is reflected in the overwhelming majority of Americans saying that despite profound polarization, our differences are not so great that we cannot come together. It identifies a set of underlying beliefs and values on which Americans differ, as well as the values which bring Americans together across the lines of difference.
The Hidden Tribes project is identifying partner organizations across the United States with whom to explore how to counter the drivers of polarization, from the algorithmic design of social media to opportunities to connect diverse groups in local communities.