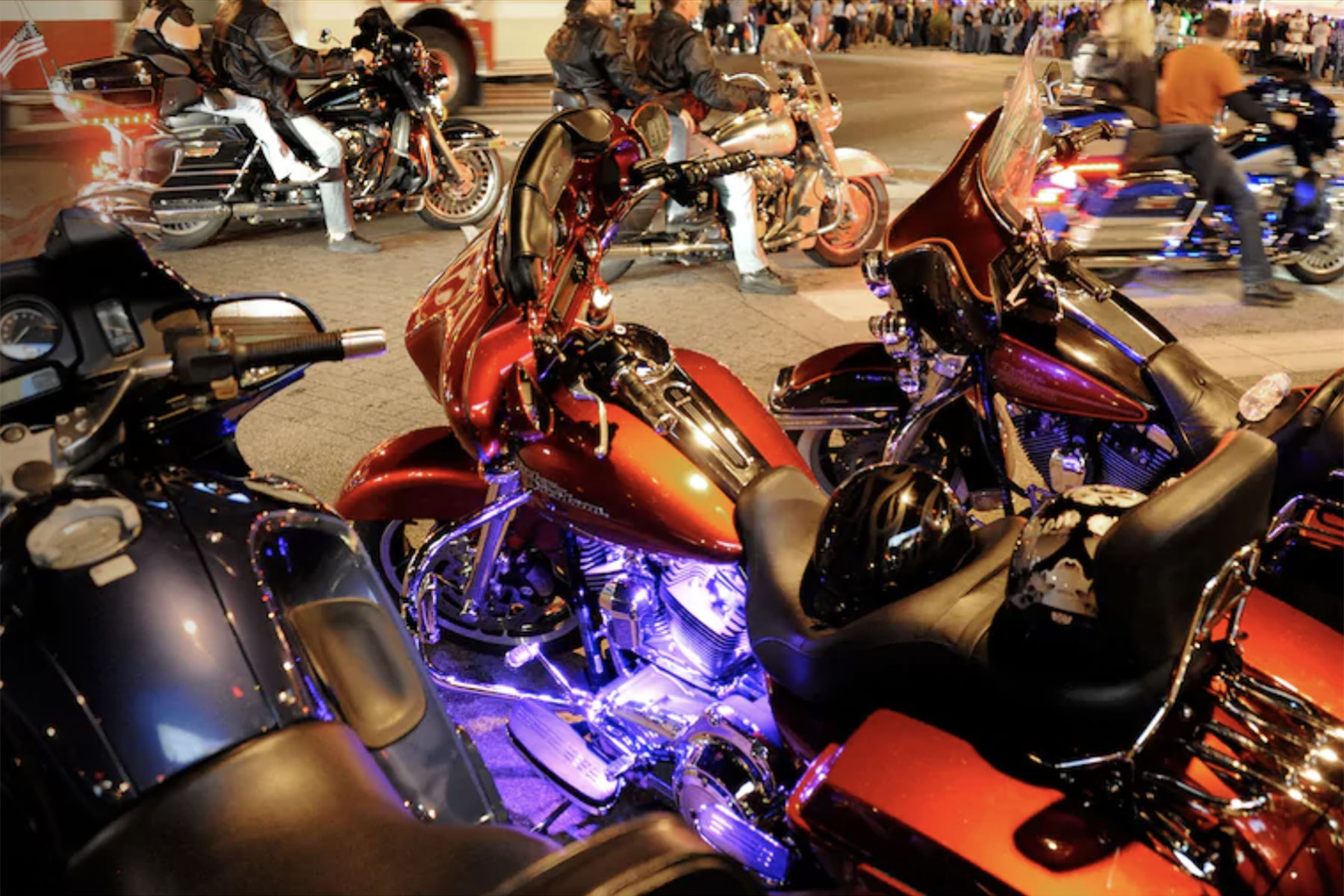 Harley-Davidson will host its 115th Anniversary Celebration in Milwaukee over the August 29 to September 2 Labor Day weekend, with new venues and a first-ever motorcycle racing competition.
New for the 115th anniversary in Milwaukee will be motorcycle events throughout the city. Harley-Davidson will host–for the first time ever–beach motorcycle racing on Bradford Beach on the shores of Lake Michigan, as well as sponsoring "Run What You Brung" drag racing, and Flat Out Friday flat-track racing.
"Harley-Davidson is gearing up to celebrate 115 years of the world's best motorcycles here in Milwaukee," said Bill Davidson, Vice President, Harley-Davidson Museum. "We're welcoming everyone, motorcycle riders and non-riders alike from around the world, to the birthplace of Harley-Davidson to join in the celebration."
With acres of free outdoor activities all weekend long, the Harley-Davidson Museum will be the epicenter of 115th Anniversary activities in Milwaukee. The Museum will host motorcycle field games, a custom bike show, tattoo artists, live music, local food and more.
"This is an anniversary like no other we have thrown before," said Heather Malenshek, Vice President, Marketing, Harley-Davidson. "It's one you can't miss, so don't wait. Come this year and experience the excitement and thrill of motorcycle culture up close in all of its roaring, revved-up glory."
The Milwaukee 115th anniversary celebration will start thousands of miles away on Tuesday, August 21, with Harley-Davidson Rides Home. Led by Motor Company executives, the Harley-Davidson Rides Home will convoy to Milwaukee, stopping at dealerships and adding more riders along the way.
"The rumble of our Milwaukee 115th Anniversary Celebration will truly be heard across the United States as Harley-Davidson Rides Home launch from the four corners of the country with rides rolling into Milwaukee from Seattle, San Diego, Ft. Lauderdale and Portland, Maine," added Malenshek.
Fans can begin celebrating the 115th Anniversary today on social media using #HD115. Harley-Davidson is launching a global movement to celebrate freedom by collecting stories from fans around the world. The authors of the best 115 stories will receive a commemorative stainless-steel rivet displayed in a place of honor on the grounds of the Harley-Davidson Museum.
A complete list of 115th Anniversary events and activities is available at H-D.com/115.