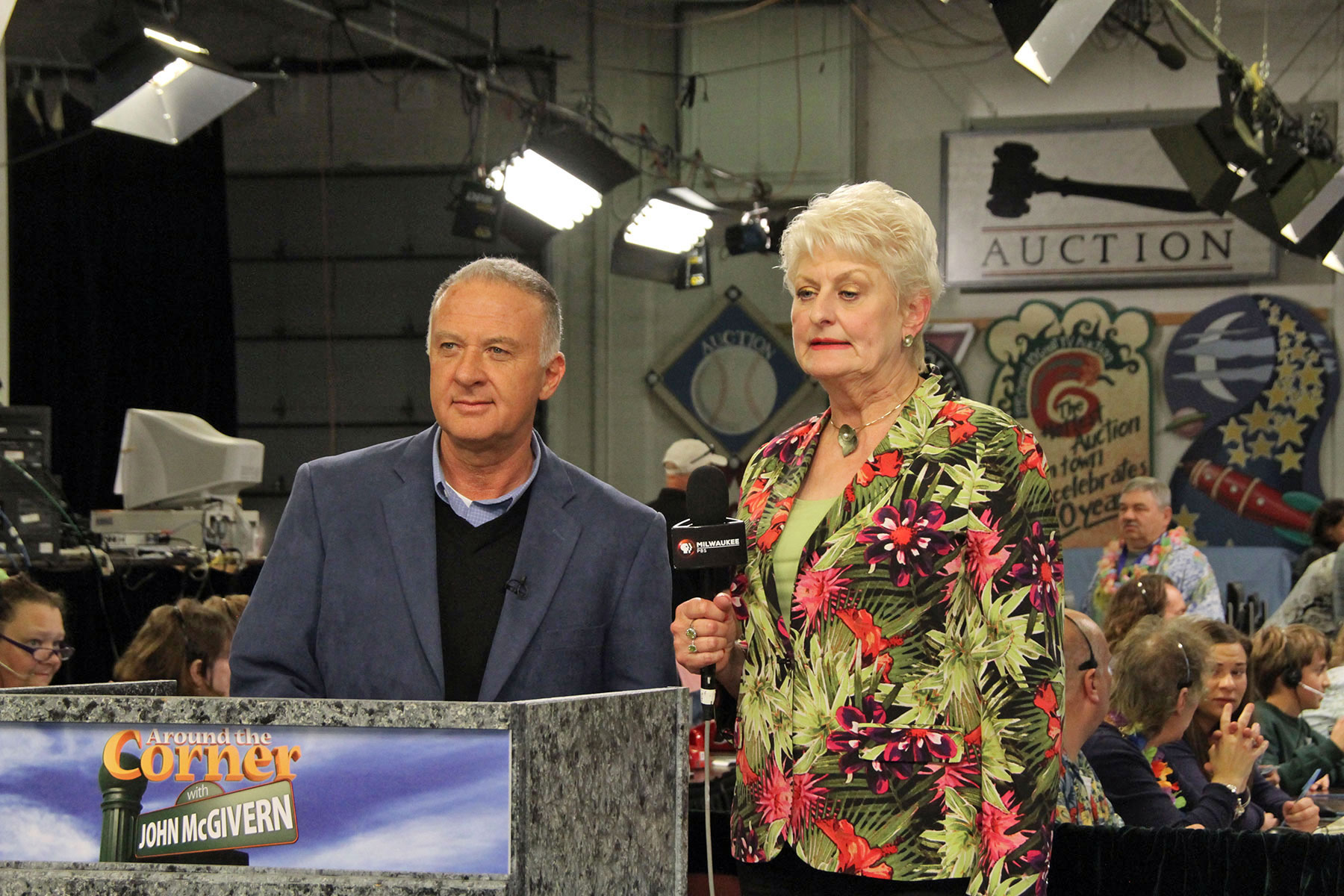 This year is the golden anniversary of a beloved Milwaukee tradition, as the Great TV Auction celebrates a half century.
Over the last 50 years, southeastern Wisconsin has embraced this unique, live, on-air fundraiser for Milwaukee PBS, growing from 250 volunteers and a handful of donors in its first year, to thousands of volunteers and donors today.
Area viewers made this the nation's #1 PBS fundraising auction, both in net revenue raised and in prime-time ratings. The 50th Anniversary Great TV Auction will be held over two consecutive weekends, from Friday to Sunday, beginning the weekend of April 27-29 and concluding the weekend of May 4-6.
The Auction is broadcast live on Milwaukee PBS 36, from 3:30 to 10:30 p.m. each day of the two weekends. Online bidding will be open throughout the Auction, from April 27 – May 6. For the first time in the history of the Great TV Auction, every item featured on-air will be available for online bidding.
Some of the favorite features of the Great TV Auction will return this year, including Milwaukee PBS EATS which connects viewers with the great restaurants, wineries, brewers and artisan food producers and merchants from across the state. Additionally, Around the Corner with John McGivern fanatics can follow in John's footsteps around Wisconsin and bid on special on-air presentations while John hosts the Auction for John McGivern Night.
The funds raised through the Great TV Auction support programming on Milwaukee PBS, including national shows such such as Nova, Sesame Street, Masterpiece and PBS Newshour, as well as local productions like 10thirtysix, Around the Corner with John McGivern and Outdoor Wisconsin.
Milwaukee PBS is the area's only over-the-air source for PBS and other national public television programs. The stations are watched by over 627,770 viewers each week throughout southeastern Wisconsin and northern Illinois.