Grandson of Nelson Mandela to speak in Milwaukee on solidarity with the Palestinian people during U.S. tour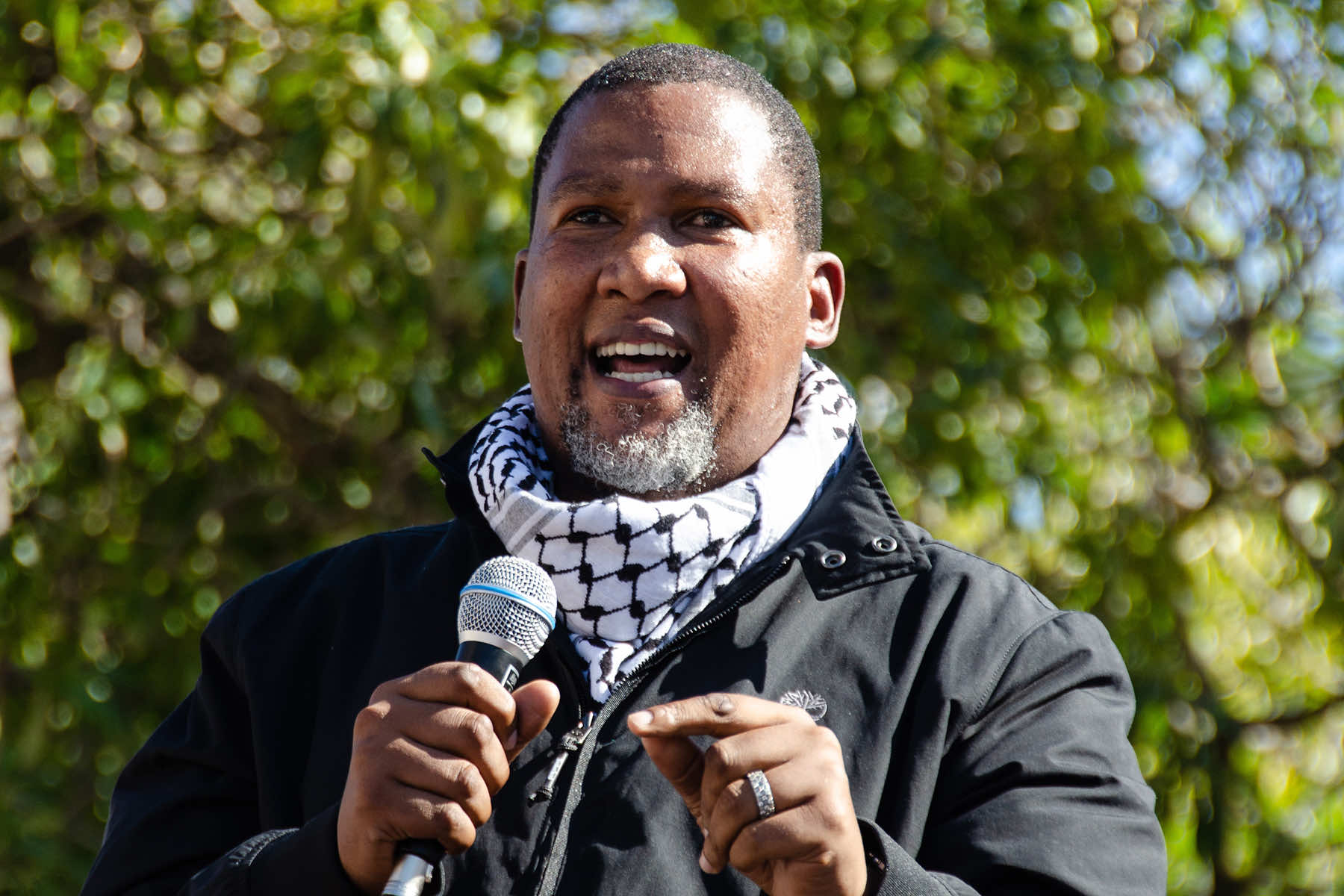 Milwaukee will host the grandson of Nelson Mandela today, May 15, as part of his tour in the United States promoting awareness of the Nakba and support for the Palestinian people.
May 15 marks the 75th anniversary of the Nakba, or the 1948 expulsion of Palestinian people from their homeland.
Zwelivelile "Mandla" Mandela, is an elected member of the South African National Assembly, tribal chief of the Mvezo Traditional Council, and grandson of the late Nelson Mandela.
Milwaukee is one of the six cities Chief Mandela will visit from May 15 to May 20, to speak in solidarity with the Palestinian people.
"This speaking tours honors the memory of all Palestinians who suffered crimes against humanity, ethnic cleansing, and genocide as a result of the Nakba, now in its 75th year," said Chief Mandela in a statement. "With more than 400 Palestinian villages massacred and destroyed, seven million refugees in the Palestinian diaspora denied the right of return, and thousands of political prisoners languishing in Apartheid Israel jails, it is time to hold those responsible to account."
The tour begins at Milwaukee's Turner Hall, and continues to Minneapolis on May 16, Cleveland on May 17, Orange County, California on May 18, San Francisco on May 19, and finally Chicago on May 20.
Nelson Mandela was a lifelong supporter of the struggle for the liberation of the Palestinian people. The Palestinians were allies with South African freedom fighters in the struggle against the late South African apartheid regime.
"Our freedom is incomplete without the freedom of the Palestinian people," said then-President Nelson Mandela during a 1995 visit to Gaza.
The tour is hosted by the United States Palestine Community Network (USPCN) in partnership with the National Alliance Against Racial and Political Repression (NAARPR).
"We stand in solidarity with the heroic people of South Africa and Palestine. The worldwide movement to free Nelson Mandela and end apartheid is proof that movements matter," said the Milwaukee chapter of NAARPR in a statement. "Generation after generation they have resisted and fought against the ugly history of racism, apartheid, and injustice. It is our duty to fight against our government's complicity and its never-ending support for Israeli apartheid. An injury to one is an injury to all."
© Photo
Poetry Photography / Shutterstock