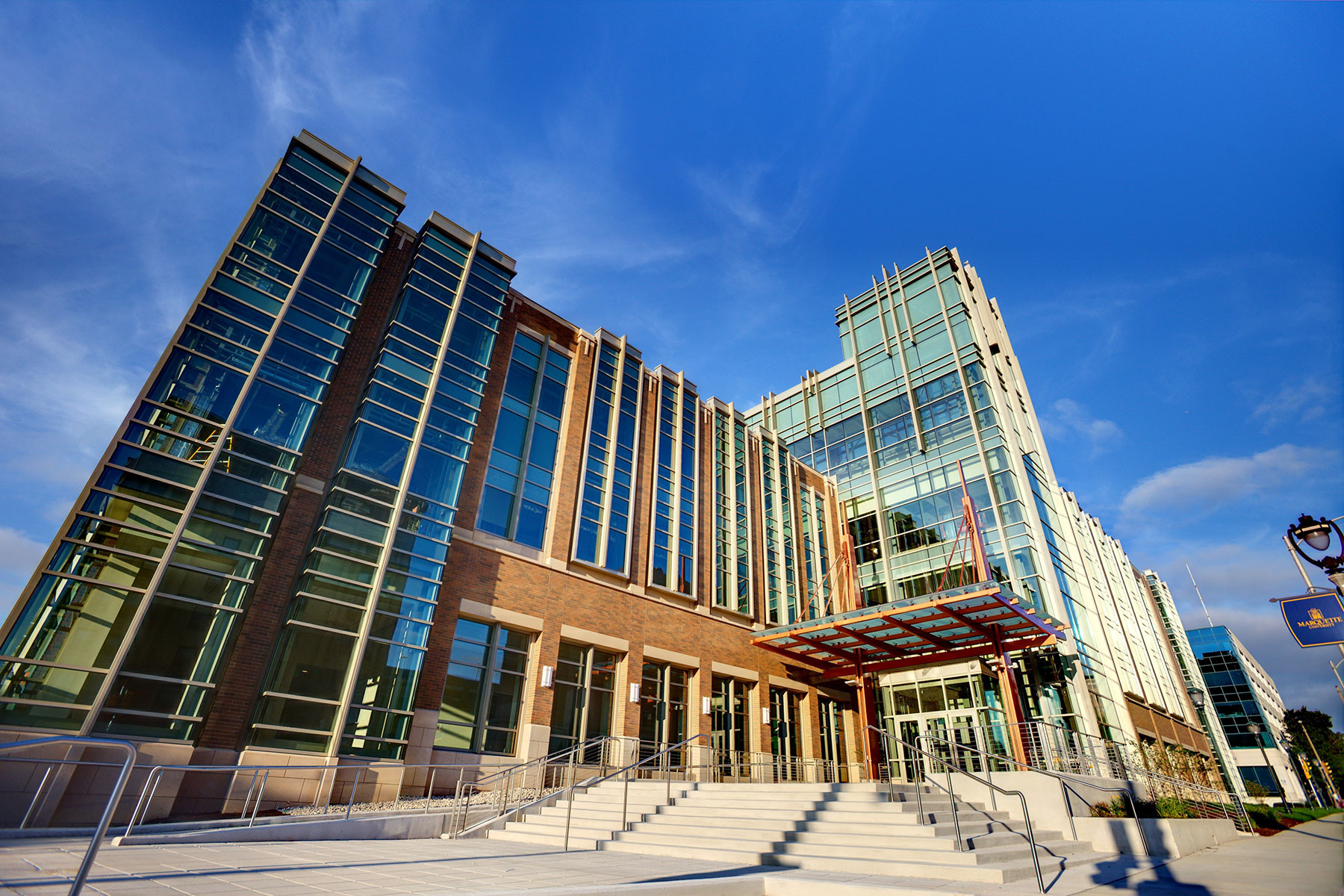 Marquette University's Opus College of Engineering and College of Business Administration have joined Milwaukee-based manufacturer Rexnord to develop an immersive, four-week experience to give early career engineers business fundamentals.
The new program, Bridge to Business for Engineers, is being launched through a $1 million gift from Rexnord.
"Rexnord is making an excellent investment in our region's future," said Marquette University President Michael R. Lovell. "From my work with Milwaukee corporate leaders and young professionals, I know this program will have great value for all involved — including our university's engineering and business faculty and staff."
"We are excited to partner with Marquette University on an initiative that provides engineering students with valuable cross-disciplinary skills," said Todd Adams, president and CEO of Rexnord. "We see great value in an engineering program that provides a solid technical background supplemented with broader business knowledge. This skill set will set graduates apart in the workplace."
Bridge to Business is a concept that has been "bubbling up for years," according to Dr. Brian Till, Keyes Dean of Business Administration.
"What we've heard from businesses that employ engineering majors," Till said, "Is that these graduates are very competent engineers, but they don't have enough appreciation for the business side."
"As engineers advance in their careers, their leadership of major projects and new ventures is greatly influenced by their business acumen and their ability to see how innovation and technology development fit into the bigger picture," added Dr. Kris Ropella, Opus Dean of Engineering.
Program design will take place this summer, and Marquette anticipates accepting applications later in the fall semester. The first cohort of approximately 20 students is scheduled to begin in spring 2017. Typically, cohorts will comprise 20-30 individuals who recently graduated with a bachelor's degree in engineering — including engineers who have not yet begun full-time employment, as well as those with a few years of experience.
According to Till and Ropella, corporations — including Rexnord — have expressed a strong interest in having their new hires complete Bridge to Business before their first day on the job.
Taught by Marquette faculty, students will receive a blend of classroom and real-world interactive learning opportunities, and they will study the integration of business disciplines, including finance, marketing, supply chain management and IT, all with an engineering overlay.
"Bridge to Business is being designed specifically with engineers in mind with input from faculty and leadership from both colleges, as well as our business community partners," said Kevin Walsh, P.E., adjunct instructor of business who helped lead the program's development. "What's more, it represents an excellent example of the productive partnership between engineering and business to advance Marquette's vision of innovation and collaboration."
Marquette University is a Catholic and Jesuit university located near the heart of downtown Milwaukee, Wisconsin, that offers a comprehensive range of majors in 11 nationally and internationally recognized colleges and schools. Our mission includes the search for truth, the discovery and sharing of knowledge, the fostering of personal and professional excellence, the promotion of a life of faith, and the development of leadership expressed in service to others. A Marquette education offers students a virtually unlimited number of paths and destinations and prepares them for the world by asking them to think critically about it. Along the way, we ask one thing of every student: Be The Difference.
Headquartered in Milwaukee, Wisconsin, for 125 years, Rexnord is composed of two strategic platforms, Process & Motion Control and Water Management, with approximately 8,000 employees worldwide. The Process & Motion Control platform designs, manufactures, markets and services specified, highly-engineered mechanical components used within complex systems. The Water Management platform designs, procures, manufactures and markets products that provide and enhance water quality, safety, flow control and conservation.