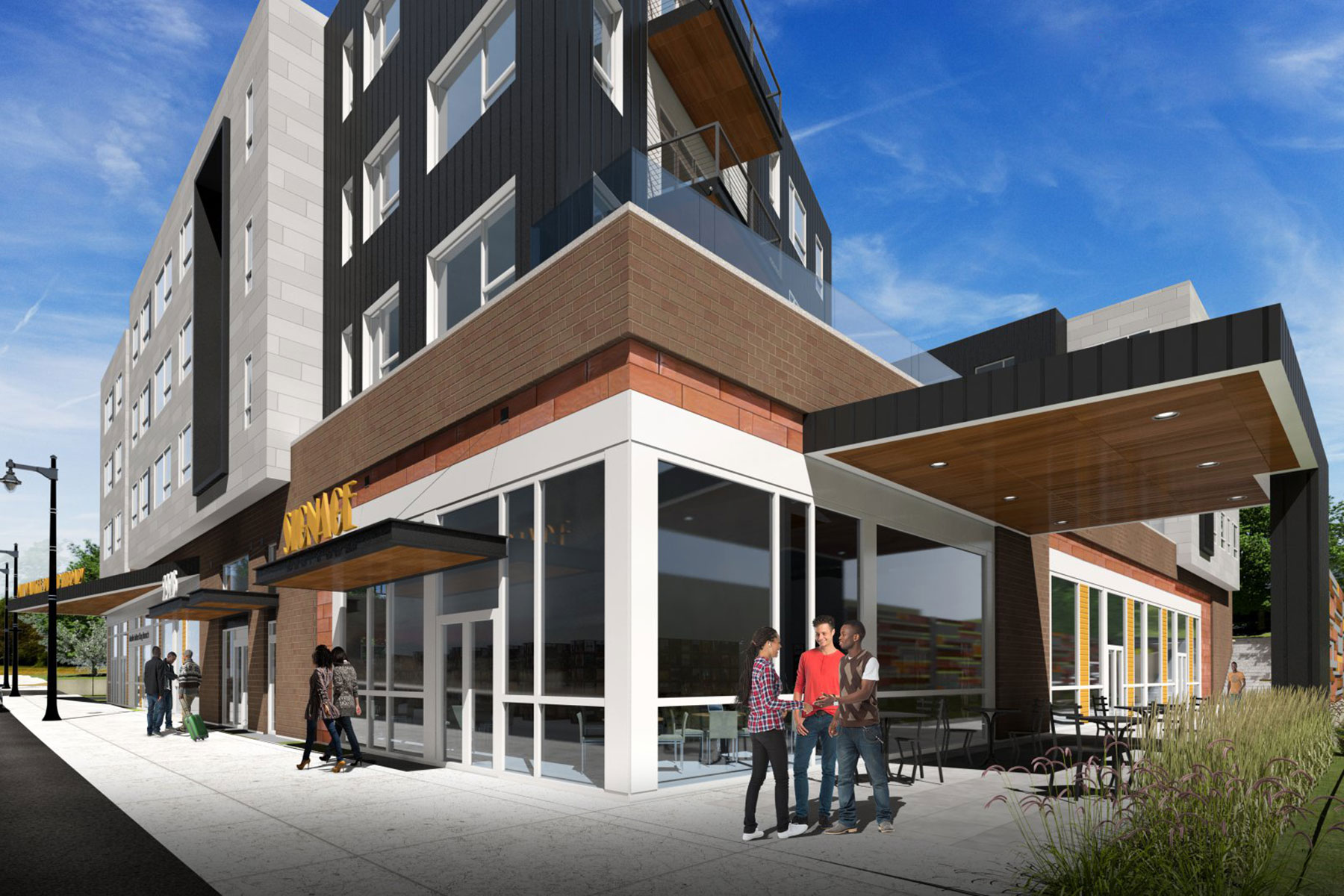 Milwaukee Public Library Board of Trustees recently selected Young Development to lead a new mixed-use project to replace the current Martin Luther King Library at 310 W. Locust Street.
In his 2014 budget, Mayor Tom Barrett prioritized redevelopment of the library branch system in a multi-year building and renovation program with an investment of $21.5 million over five to seven years. The project calls for rebuilding four branches – Forest Home (which will be replaced by the new Mitchell Street branch in 2017), Mill Road, Capitol and Martin Luther King. The four branches scheduled for rebuilding will be redeveloped as part of mixed-use projects – a more affordable approach.
Young Development, responding to a Request for Proposals (RFP) in October of 2016, has put forth a mixed-use project that includes a 17,000 square foot library with 1,400 square feet of retail space and 44 market-rate apartments. Parking for 51 visitors and 45 residents is included in the proposal.
"Milwaukee's libraries are a vital part of our community," said Mayor Tom Barrett. "I believe that an investment in libraries is an investment in economic stability in our neighborhoods – improving access, economic opportunity, education and quality of life in our neighborhoods."
"In 2018, we will open the doors to a brand new, modern Martin Luther King branch library," said Library Director Paula Kiely. "As with Villard Square and our East Branch libraries which have already opened, and our Mitchell Street branch opening in 2017, MLK users can expect to have a 21st century environment, rich with technology and flexible spaces for interaction and community connection."
Alderwoman Milele A. Coggs, a member of the Milwaukee Public Library Board of Trustees, voted with her colleagues in approving the project proposal submitted by Young Development.
"The project is exciting and is the result of dedicated efforts by the developers, by city and Milwaukee Public Library staff, and especially by citizens who provided valuable input during the review process," Alderwoman Coggs said. "When finished, the new MLK Library development will be a valuable city and area asset, and a busy hub for education, research, retail and residential living in the 6th District."