Days of Outrage: ACLU of Wisconsin condemns excessive force by police against protesters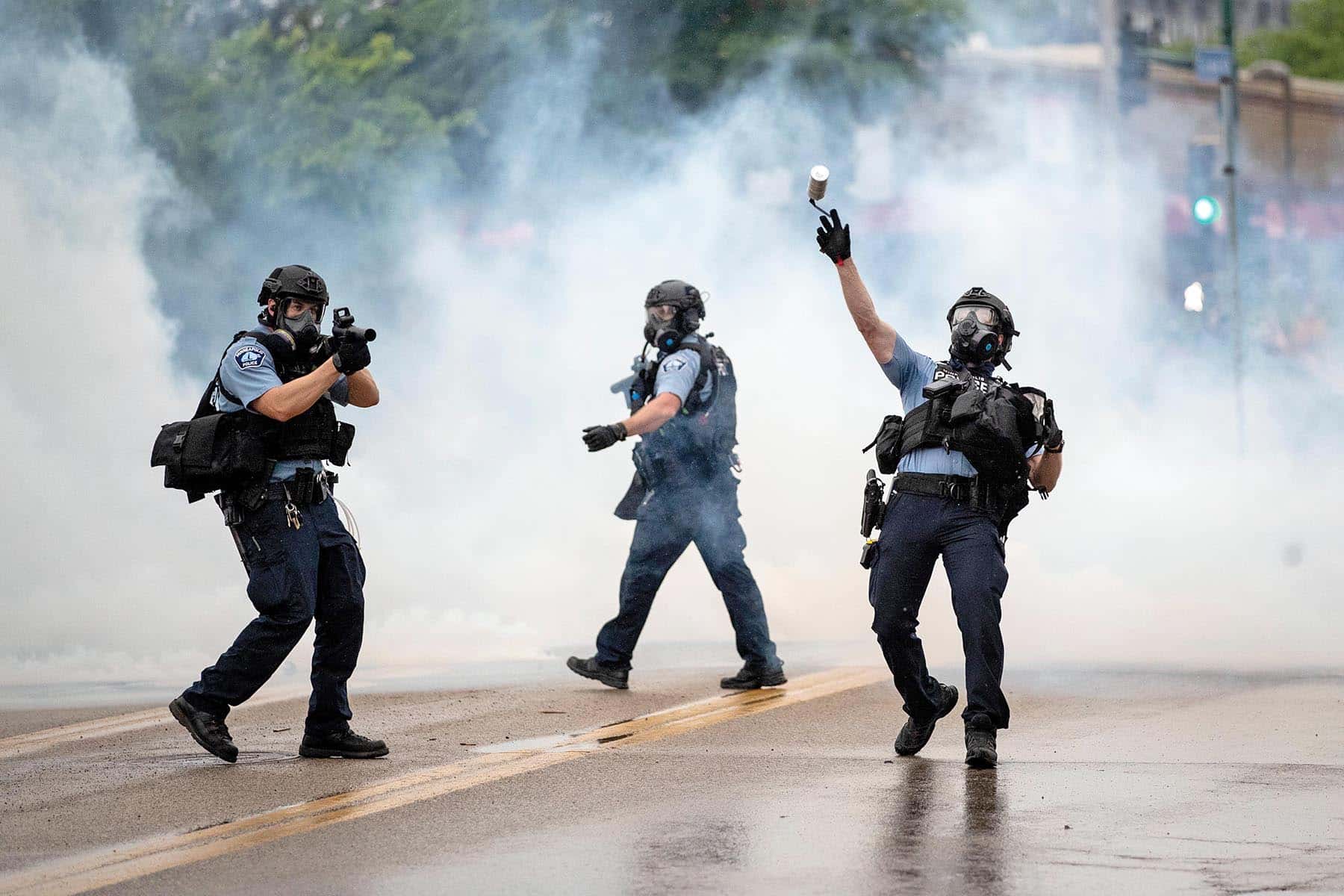 The ACLU of Wisconsin issued the following statement on June 1, pertaining to the use of excessive force by law enforcement officers against citizens participating in protests following the murders of George Floyd in Minnesota and Joel Acevedo in Milwaukee.
ACLU of Wisconsin Executive Director Chris Ott said:
"This past weekend, state and local law enforcement deployed violent and militant tactics against demonstrators, most of whom were peacefully exercising their First Amendment right to protest. Protesters already grieving the murders of Floyd and Acevedo, and the systematic murder of people of color at the hands of police, should not be met with rubber bullets, tear gas and other militarized weapons by the same government entity that they are protesting against."
"Tear gas is a dangerous chemical weapon that is deemed illegal for use during warfare by many nations around the world. The use of it in the midst of the COVID-19 pandemic, caused by a respiratory virus, is inexcusable. We have also seen the devastating injuries that have been caused by the use of rubber bullets. Neither weapon should be used in the streets against civilians, particularly when they are exercising their rights to protest."
"Over the weekend, many people were arrested and ticketed during these protests, many due to the curfews that were put in place. These curfews provided another pretext for Black and brown men and women engaged in protest to be arrested. In Milwaukee, arrested demonstrators were taken to small holding cells, risking exacerbating the spread of coronavirus, which has already disproportionately affected communities of color."
"The ACLU of Wisconsin calls on law enforcement to immediately stop its use of excessive force against protesters and ensure a safe environment for demonstrators to express their demand for justice. Curfews in general should be avoided because they make otherwise perfectly lawful behavior a basis for arrest and prosecution. Any curfew should be time limited and have clear exceptions for members of the media, people without shelter, people traveling to jobs or those who otherwise need to be out. Any curfew must be reviewed on at least a daily basis to ensure that it is only imposed when absolutely necessary to prevent bodily injury or property destruction."
These headline links feature the daily news reports published by Milwaukee Independent about the George Floyd protests, the revival of the Black Lives Matter movement that followed, and their impact on the local community in for 8 months from May to December of 2020.