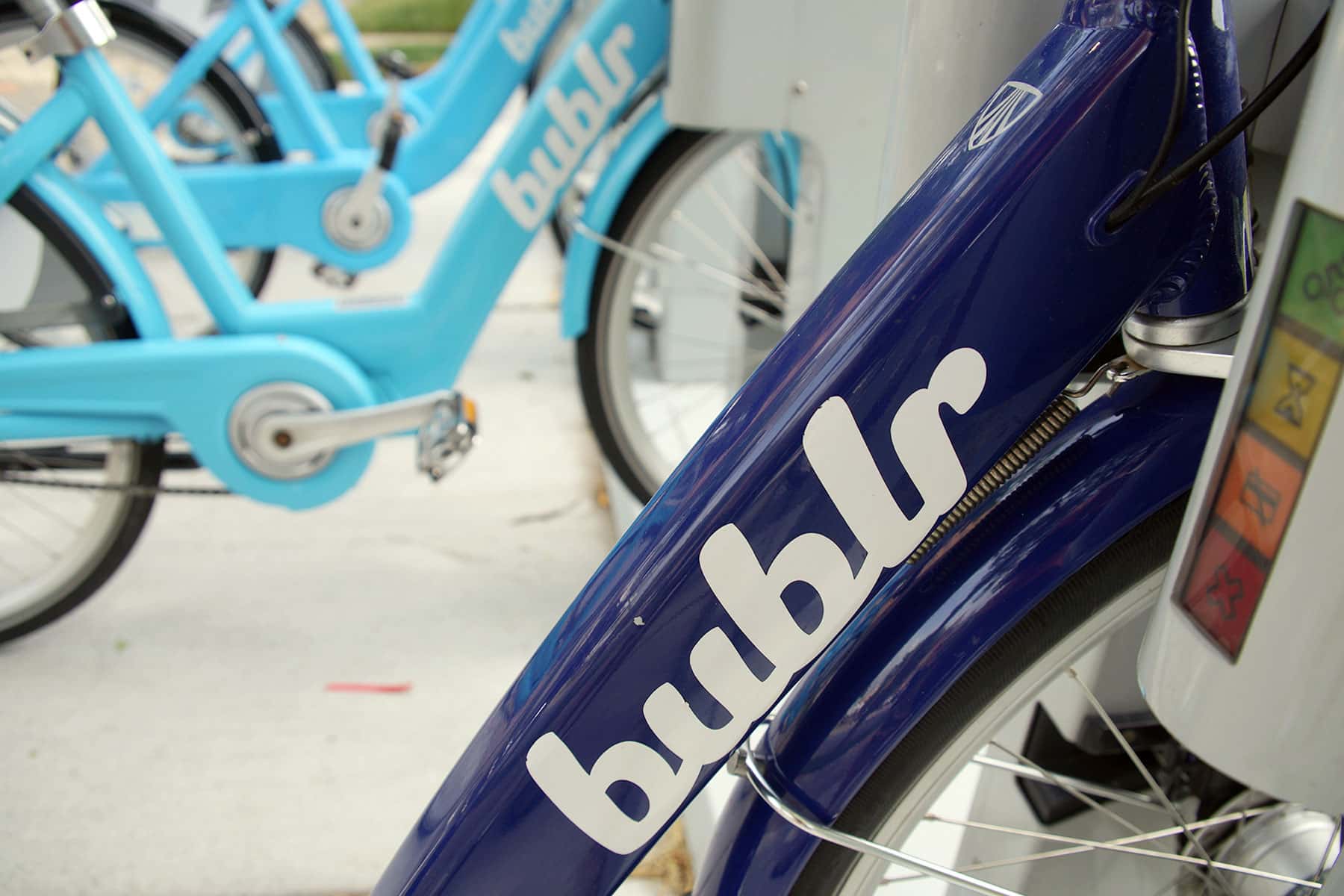 Expansion continues into more local neighborhoods as the City of Milwaukee and Bublr Bikes complete the installation of 10 new bike share stations.
Installation is complete for 10 new Bublr Bikes stations in and around the City of Milwaukee, bringing the number of bike share stations in the Bublr Bikes system to 57.
Nine of the new stations were funded through a federal Congestion Mitigation/Air Quality (CMAQ) program grant awarded to the City of Milwaukee in 2013. The tenth station, located at the southeast corner of South 5th Street and West National Avenue is funded through a new Tax Incremental Financing District (TID 85), created by the Milwaukee Common Council in September 2015 to support the reconstruction of S. 5th Street and related improvements in the Walker's Point neighborhood.
These 10 additional stations will once again extend the Bublr Bikes system to new locations north, south, east and west of the initial downtown stations in the system: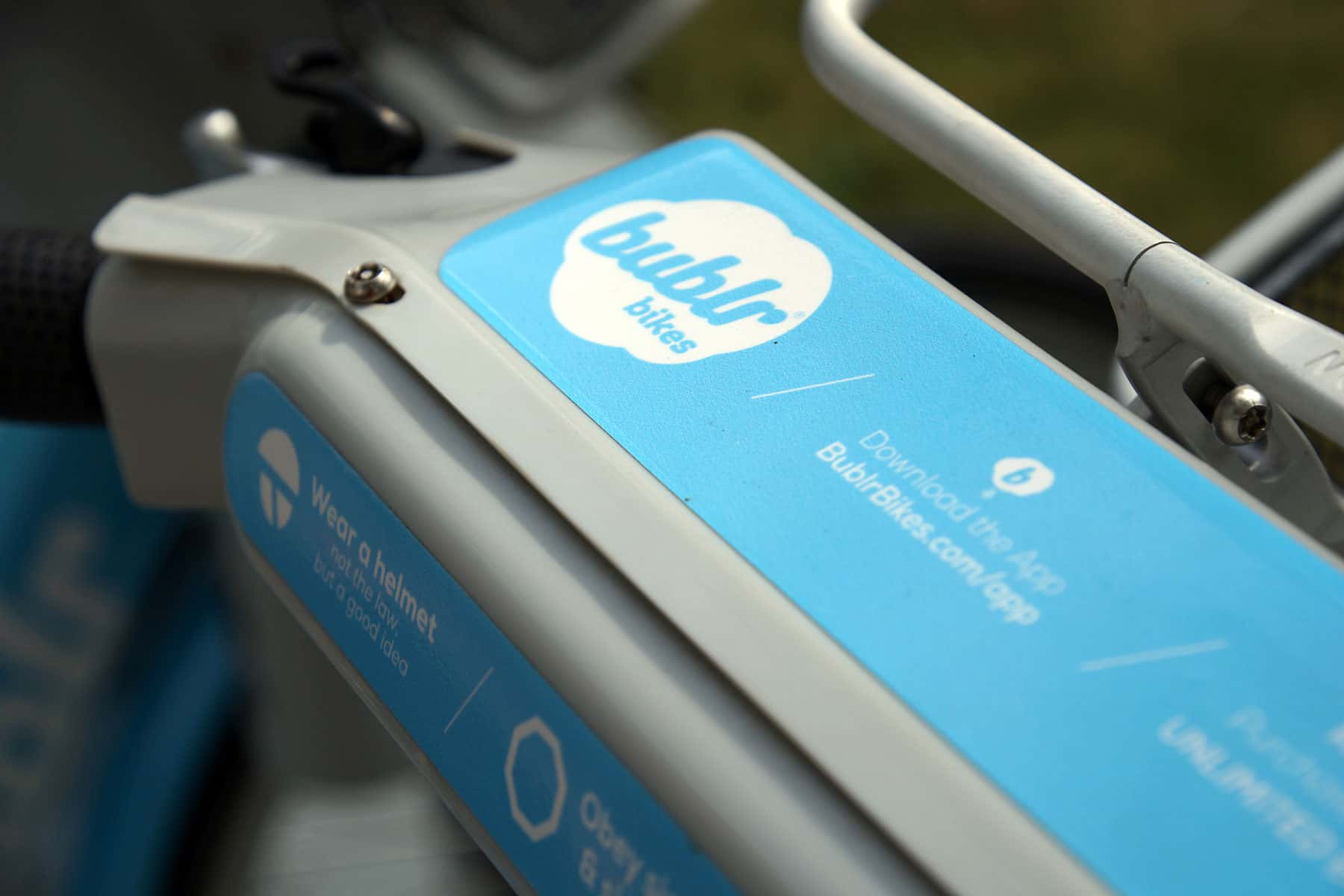 • S. 5th Street & W. National Avenue (TID)
• N. Astor St. & E. Juneau Ave.
• Bradford Beach
• Burns Commons (N. Prospect Ave. at E. Ogden Ave.)
• W. North Ave. at Dr. Martin Luther King, Jr. Dr
"I am pleased that the Bublr Bikes bike share system continues to grow into our many City neighborhoods," said Mayor Tom Barrett. "I am proud of the work that our Department of Public Works has done to more than double our outreach, and am happy that our partnership with Bublr Bikes is flourishing."
The City of Milwaukee received a $1.6 million federal Congestion Mitigation/Air Quality (CMAQ) grant to install approximately 30 new Bublr Bikes share stations in 2015 and 2016. As of the new October 2016 installations, 30 stations have been funded and installed with the City's initial CMAQ grant. The other Bublr Bikes stations have been funded through important partnerships with the University of Wisconsin – Milwaukee (5 stations), Marquette University (1 station), several individual local businesses, developers, TIDs, and business districts. Bublr Bikes and the City of Milwaukee continue to actively seek community partners to raise private funds for more stations and to support ongoing system operations.
"People tell me they are seeing Bublr Bikes everywhere," said James Davies, Bublr Bikes acting executive director. "These 10 new stations will help meet the growing demand and connect even more neighborhoods."
The Bublr Bikes system operates year-round, including winter, except when an official City snow emergency is declared.
About Bublr Bikes
The Bublr Bikes system is a public-private partnership between the City of Milwaukee and Bublr Bikes, with additional support from many other public and private partners. Since Summer 2014, Bublr Bikes, a Milwaukee-based not-for-profit, has launched 40 bike share stations in the City of Milwaukee. In the coming years, the system plans to expand to over 100 stations and 800 Bublr Bikes in the Milwaukee, Wauwatosa, West Allis and Shorewood. Bublr Bikes is actively raising private funds for continued network expansion.