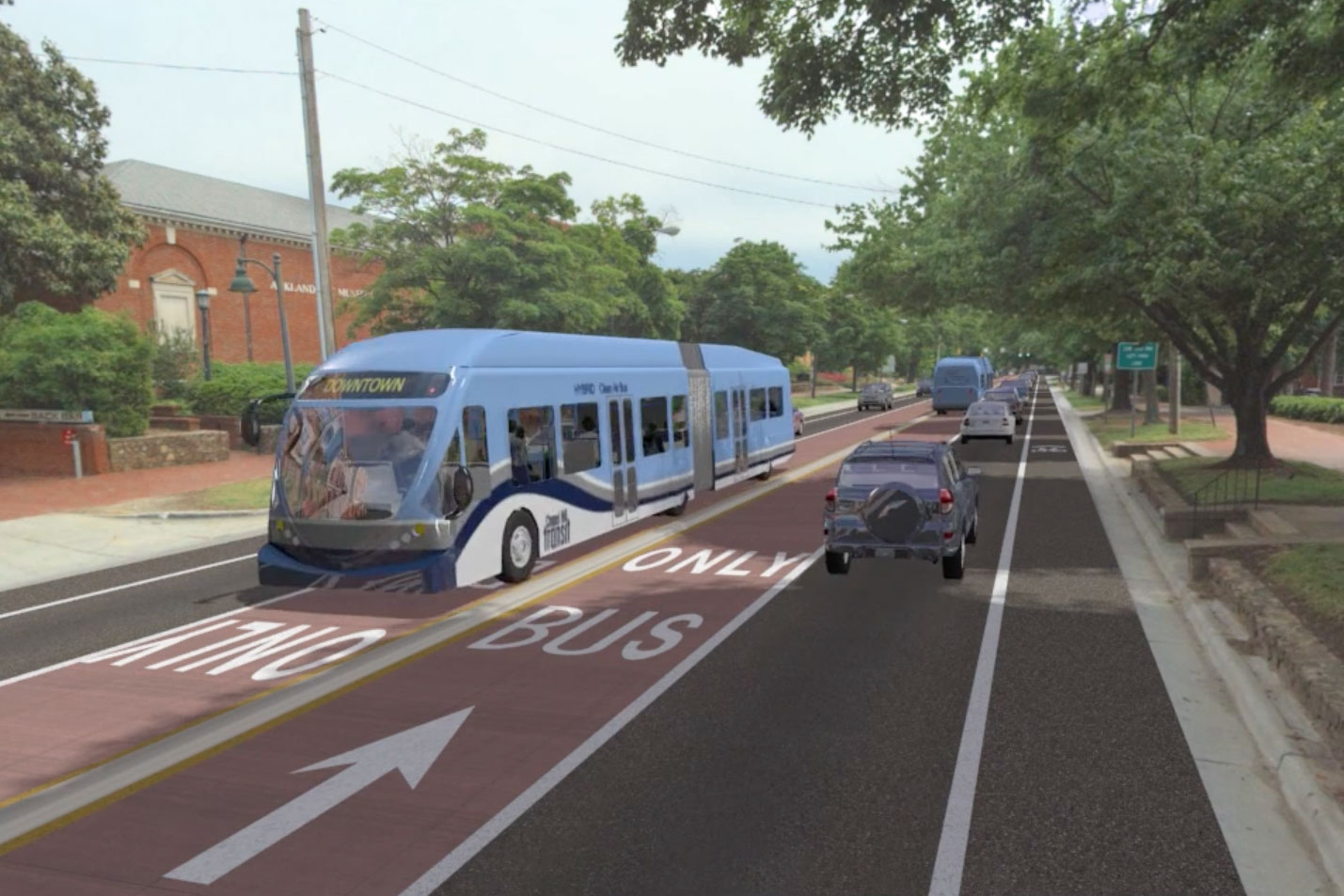 The Milwaukee Bus Rapid Transit line will attract thousands of new riders and better serve low income riders. The total distance of the route is 8.96 – 9.28 miles, depending on which route is chosen through downtown.
A new analysis of the proposed MCTS Bus Rapid Transit (BRT) line from Downtown Milwaukee to Wauwatosa finds the service would speed up travel time, better serve low income riders and serve as many as 9,000 new riders a day in the East-West Corridor by the year 2035. The analysis was done as part of the East-West BRT Feasibility Study.
Milwaukee County and MCTS are examining adding BRT service to better connect people to jobs, school, medical appointments and other opportunities within the East-West Corridor between Downtown Milwaukee and the Milwaukee Regional Medical Center in Wauwatosa.
Ridership
The proposed BRT service would ease traffic in one of the most heavily congested corridors in the Milwaukee area. Using population and employment estimates, highway travel times, current transit data, and the information about the proposed BRT service, the project team estimates that in less than 20 years:
As many as 9,000 new riders will use MCTS every day on the BRT route and other routes in the corridor
As many as another 9,000 low income or transit dependent riders will take trips in the corridor every day. BRT will help increase ridership across the MCTS system by up to 40%.
Reducing Congestion
The study team found the proposed BRT service would also benefit drivers by taking more than 6,100 cars off the road and reducing the amount of miles people drive by up to 17 million miles a year. Fewer cars mean less congestion on local roads, and cleaner air for everyone.
Without the addition of BRT the analysis shows transit trips in the corridor could take up to 10 minutes longer, buses would become more crowded and less reliable and the increased car and truck congestion could require the removal of parking spaces to allow for more traffic.
Routing
After a series of public meetings and engineering analysis, the initial BRT routing has been refined. The updated route uses Wisconsin Avenue and Bluemound Avenue west of Downtown Milwaukee and options to use Wisconsin Avenue, Wells Street or a hybrid of both through downtown. Click here to see a map of the update routing.
The total distance of the route is 8.96 – 9.28 miles depending on which route is chosen through downtown.
Funding
Final cost estimates will depend on the route, the stations and design elements of the bus lanes and buses; early estimates of the project are $38 million to $45 million. Federal funds are expected to cover 80% of the cost.