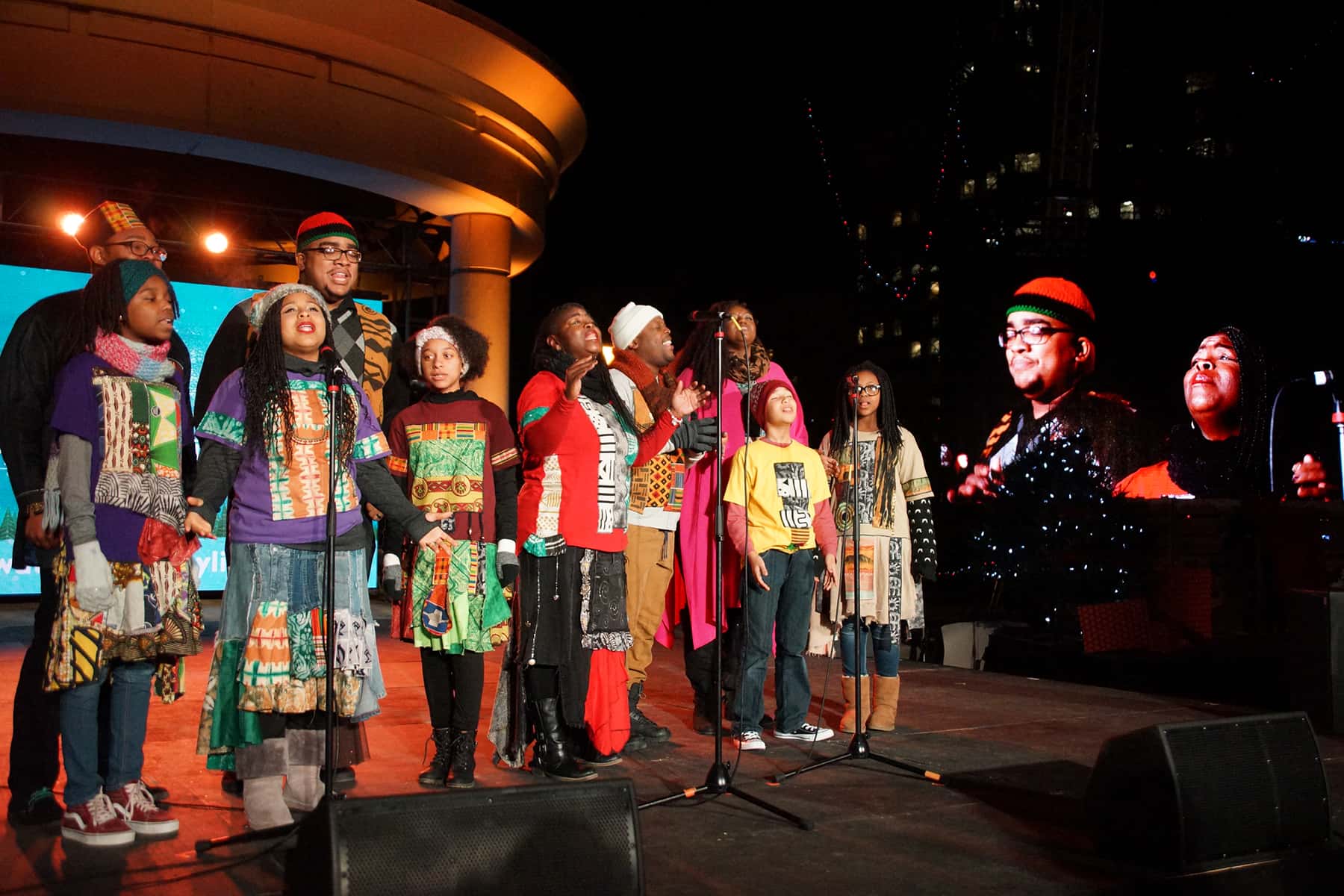 Black Nativity by Langston Hughes will run from December 7 to 16, with a special Community Night preview performance on December 6 at the Marcus Center's Wilson Theater in Vogel Hall.
Directed by Bronzeville Arts Ensemble's co-founder Malkia Stampley, the production features returning music director/arranger, Antoine Reynolds and choreography by Daync Studio's founder Christopher Gilbert.
"I allow a social issue that affects Milwaukee and the national community to be a guide as I stage the production. I like to think of it as a backdrop, a seed that will grow on its own once you leave the stage," said Stampley. "Our production takes place today, in a city like Milwaukee, so I also ask myself every year 'is this relevant?' In 2016, I was struck by the unrest in Sherman Park. In 2017, the kiIIing of unarmed Black men still dominated my heart as well as the controversy of Colin Kaepernick's kneeling and dismissal from the professional game of football. There are so many issues that touch my heart on a daily basis so it's not always an easy task."
Each year Stampley inspires social change through acknowledgement of a current community issue through performance prologue and post-performance audience engagement.
"Bronzeville Arts Ensemble, a member of Black Arts MKE, tackles the role of presenting producer," said Barbara Wanzo, the show's Executive Producer. "This year marks our fourth year of Black Nativity by Langston Hughes and features many exciting show updates including new set design tagged by talented local youth artists from TRUE Skool. We are fortunate to have a knock out cast and team each year and this year is no different."
Dimonte Henning joins the cast as Joseph, and Natalie Harris reprises her role as Mary. Returning cast members include Tasha McCoy, Camille Hunt, Michaela Usher, Shawn Holmes and youth ensemble members Nafia Johnson, Zephaniah Ponder and Carolyn Stampley. Additional new members include Raven Dockery, Brandite Reed, Justin Lee and youth ensemble members Raniyah Edwards, Ashlyn Woodley and Naima Gaines.
"The Marcus Center for the Performing Arts understands the importance of African American arts in our community for the ENTIRE community," said Paul Mathews, President and CEO of the Marcus Center. "As the community's performing arts center, we strive for inclusiveness. It is our vision at the Marcus Center to provide the setting for outstanding arts experiences like Black Nativity by Langston Hughes for all of Milwaukee's cultures."