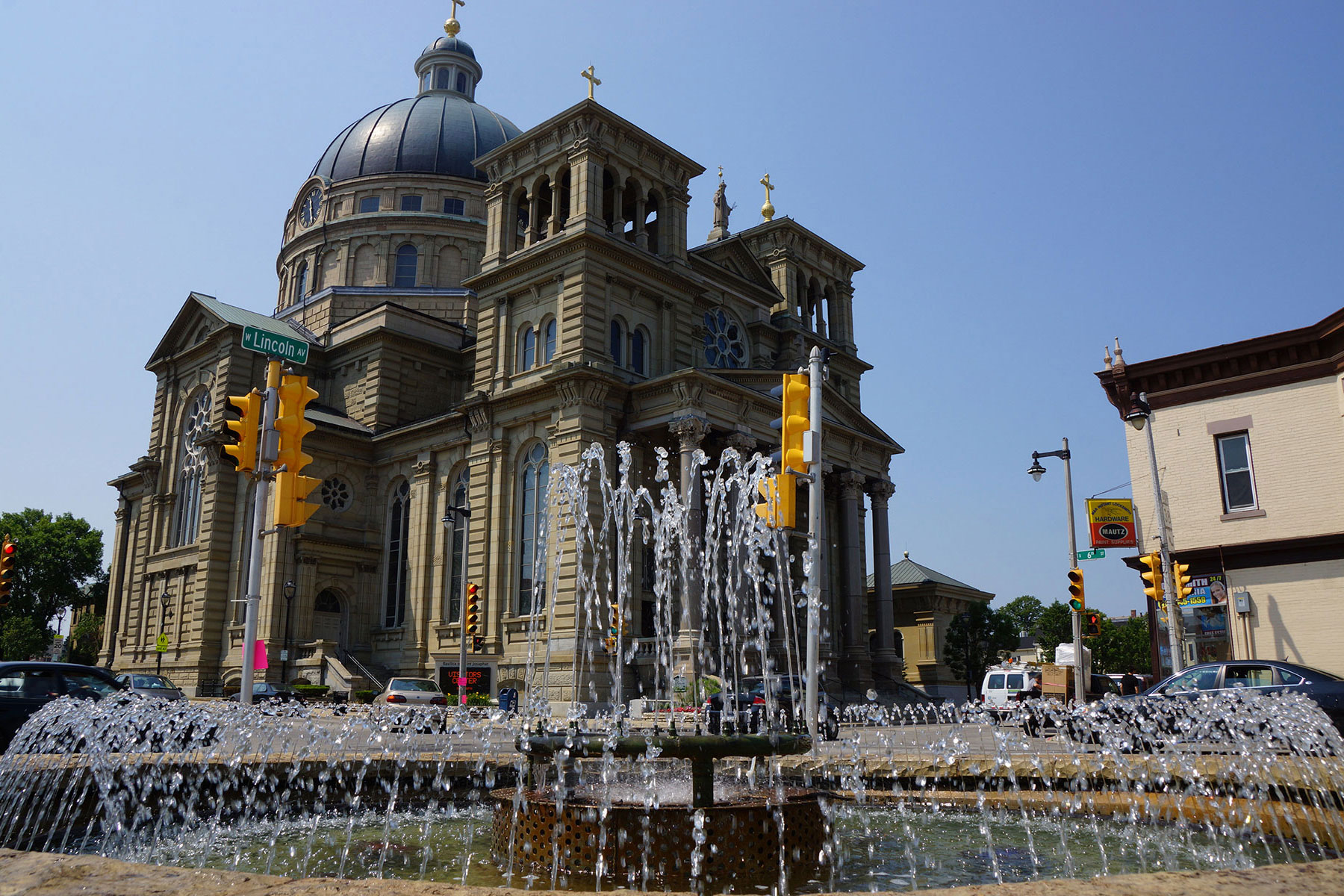 Bel Canto Chorus opens its 87th season with Evensong on Sunday, October 15 at the Basilica of St. Josaphat.
The concert will focus on music for the unaccompanied voice and features three large-scale works including music director Richard Hynson's Evensong, Ralph Vaughan Williams's Mass in G Minor, and Grammy award-winner Eric Whitacre's first sacred work: Alleluia. Jonathan Laabs (baritone) and Whitefish Bay native Emily Pogorelc (soprano) will appear as soloists in the concert.
Written almost twenty years ago, music director Richard Hynson now looks back at what inspired him to compose the piece, Evensong.
"I needed to find a new, unaccompanied work to balance the rest of the programming for the season," said Hynson. After spending several frustrating and unsuccessful weeks looking for an appropriate work, he decided to write one himself. "I turned to words that had been a regular part of my life while a choirboy at the Washington National Cathedral: the Anglican Evensong Service. I used every part of the service—the prayers, psalms, and canticles—as my libretto."
Bel Canto Chorus will be joined by special guest performers, including soprano Emily Pogorelc. At 20 years old, Whitefish Bay native Pogorelc has already made a name for herself throughout the country. Pogorelc was praised by the New York Times last year for her "lively, incisive soprano" performance in Opera Philadelphia's Charlie Parker's Yardbird at the Apollo Theater. The young opera singer is currently entering her final year at the Curtis Institute of Music in Philadelphia. In May, she will be joining the 2018–19 ensemble of the The Patrick G. and Shirley W. Ryan Opera Center at Lyric of Chicago.
Likewise, Jonathan Laabs will return to Milwaukee to sing baritone for the concert. Laabs served as a bass section leader and member of the professional core of Bel Canto Chorus, as well as guest conductor. He recently moved to Minnesota to pursue a position as Professor of Music at Martin Luther College. He also serves as Artistic Director of Canticum Novum: A WELS Chamber Choir.