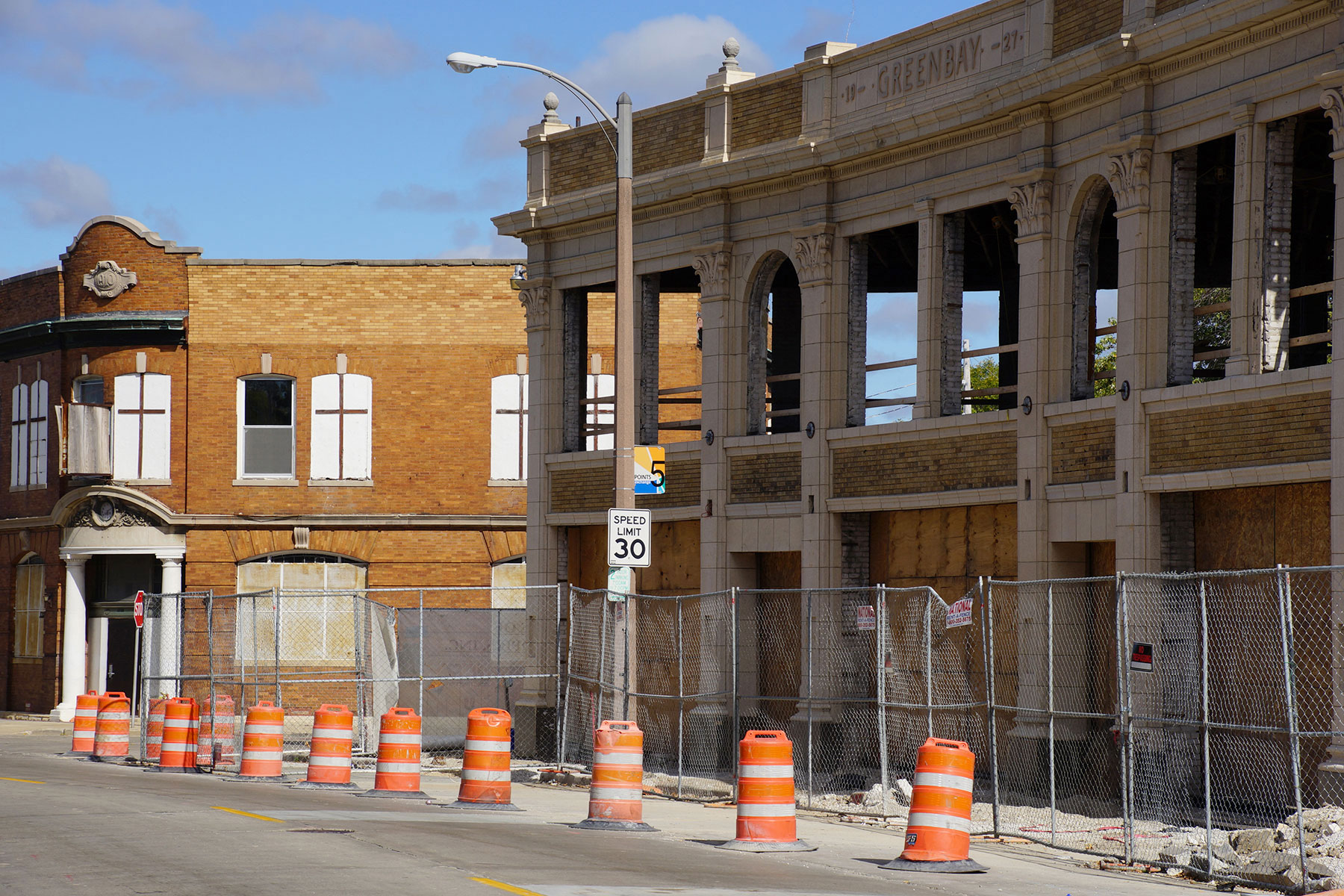 After 25 years and $265 million invested in addressing major social needs throughout Milwaukee, the state of Wisconsin, and the world, Bader Philanthropies, Inc. has built additional capacity within the organization to further expand its efforts in community engagement and impact investing by creating two leadership roles to spearhead these initiatives for the organization.
This evolution is the next step for the organization as it prepares to move its headquarters into the Harambee neighborhood in summer of 2018. With this move, the Bader Philanthropies Board of Directors confirmed the importance of creating a dedicated strategic role at the executive-level to spearhead the foundation's local engagement efforts.
Bader Philanthropies has promoted Frank Cumberbatch from project manager to the newly created role of vice president for engagement and Maria Lopez Vento's role has been expanded from her previous role of vice president for programs and partnerships to vice president for grants and impact investments.
The two leadership roles further allow the organization to directly focus on embedded philanthropy and relationship building within the community, and provides organizational oversight in making program related investments as a long-term strategy for the foundation in addition to its grant-making with its community partners.
According to the National Center for Family Philanthropy, embedded philanthropy emphasizes intimate, active engagement in community change specific to a local community. Embedded philanthropists make a long-term commitment to living and working in a community or neighborhood. There, they take on the myriad of interconnected issues affecting that community, making grants, building close relationships with community actors, and often providing direct services and technical assistance.
"Bader Philanthropies continues to evolve as a global foundation with an enduring commitment to Milwaukee. But, the time has come to bolster our capacity to engage our Harambee neighbors and local community partners in a cohesive way," said Daniel J. Bader, Foundation president and CEO.
Cumberbatch will focus on the organization's desire to enhance its capabilities around engagement. In his new position, he will be the architect and steward of the foundation's engagement strategy, involving stakeholders from the grassroots to local civic and philanthropic leaders. In addition, he will continue to manage the construction of the new global headquarters which is scheduled to open in the summer of 2018. Tamara Jefferson of the staff will help support Frank's efforts as Community Engagement Coordinator. Cumberbatch brings more than 30 years of experience in the public, private and nonprofit sectors.
"Since joining the Bader Philanthropies team nearly 18 months ago, Frank's thoughtful and strategic approach in building relationships throughout our community has deepened our roots and created new opportunities to transform our community which makes him perfectly suited for this role," Bader said.
In her expanded role as Vice President for Grants and Impact Investments, Maria Lopez Vento will oversee program related investments, such as low interest loans and equity investments as a long-term strategy for the foundation, in addition to the foundation's grant-making.
Bader Philanthropies has been awarding PRIs since 1995 and is one of only a few organizations in the state providing them. According to research from the Foundation Center's GrantSpace, of the thousands of grant-making foundations in the United States, only a few hundred make PRIs. In addition, only about a third of PRI funders maintain formal PRI programs or make PRIs on an annual basis. Over the last 16 years, Bader Philanthropies has awarded 35 loans, loan guarantees, equity investments and other credit enhancements to deserving southeastern Wisconsin organizations valued at more than $16 million.
PRIs are impact investments made by foundations to support charitable activities that involve the potential return of capital within an established time frame. Unlike grants, PRIs produce financial returns for foundations in the form of principal plus interest, gains realized on investments, etc., which can then be recycled for other charitable purposes. For the recipient, the primary benefit of this loan is access to capital at lower rates than may otherwise be available.
This recent evolution of the organization is one of many steps the organization has taken in the past. The organization was originally founded in 1992 as the Helen Bader Foundation (HBF) and has been a legacy of Helen Bader's compassionate spirit, and created partnerships to lift individuals and their communities in Milwaukee and beyond.
In 2015, the organization changed its name to Bader Philanthropies, Inc. to reflect additional funding that allows the organization to continue funding charitable projects in perpetuity and continue the work begun by the HBF. This change resulted from a new philanthropic commitment from Isabel and Alfred Bader that helped maintain the organization's existing staff and grant programs, and enabled its annual level of giving to increase.
Although the name changed, Bader Philanthropies has continued to address issues begun by the Helen Bader Foundation, including Alzheimer's & Aging, Arts, Workforce Development, Community Partnerships for Youth, and Jewish Education. However, as Bader Philanthropies, the organization encompasses two distinct philanthropic funds to reflect the values and interests of their respective namesakes: the Helen Daniels Bader Fund (HDBF) and the Isabel and Alfred Bader Fund (IABF). These funds also allowed the organization to focus on strategies to address issues on a broader scale, both here in Milwaukee and beyond, to support a better, more equitable world.