WHEDA helps make the dream of homeownership a reality for Milwaukee residents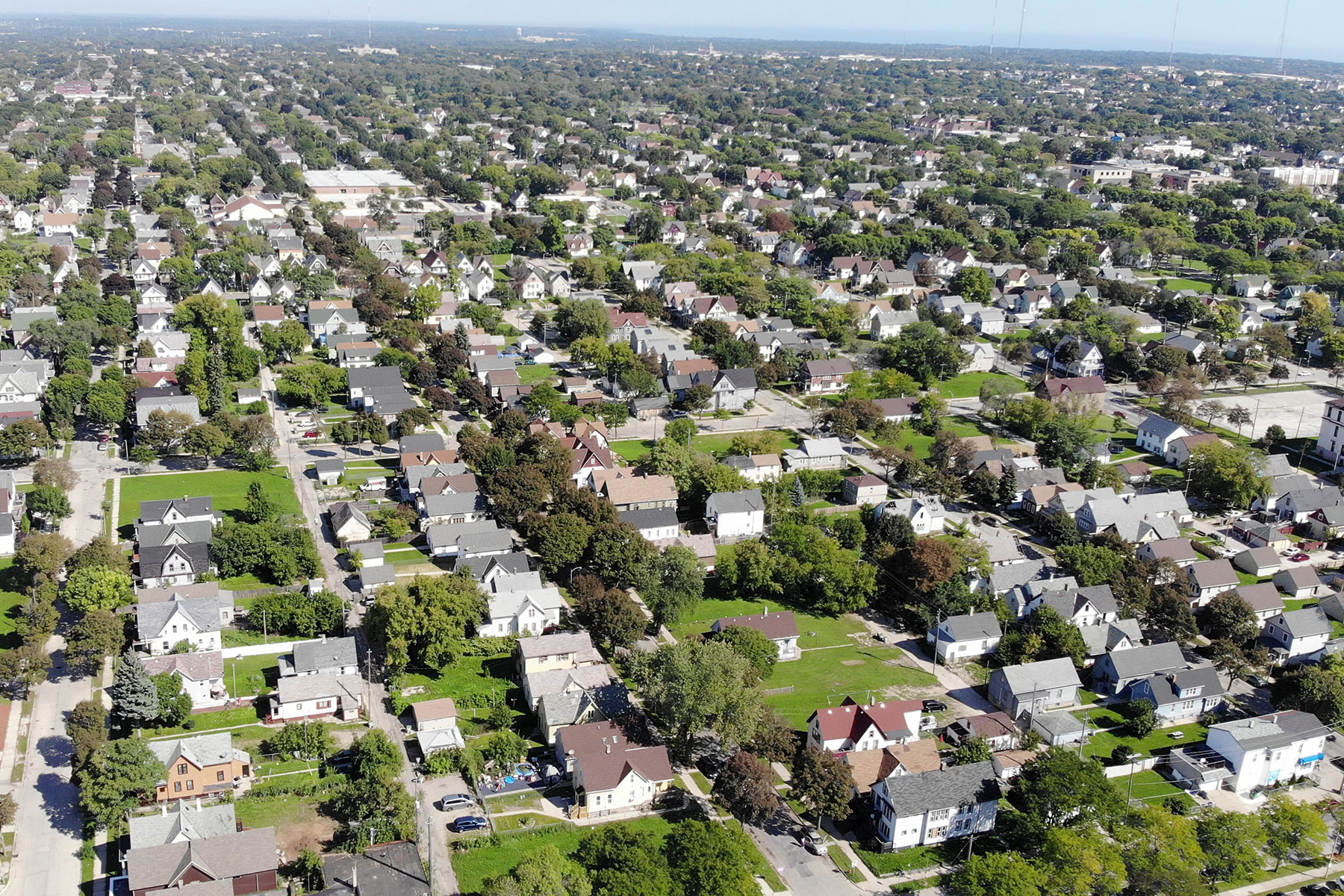 As executive director of WHEDA, the WI Housing and Economic Development Authority, Wyman Winston has spent his career helping communities by investing in families. This Op Ed expresses the condition of his organization and its impact at state and local levels.
More people are now working in Wisconsin than ever before. Employment is at an all-time high, reaching 3,090,200. Unemployment is at a near record low of 2.9%. Median Household Income is up by 15.94% from 2010- 2016.
These strong economic indicators mean that for many Wisconsinites, homeownership isn't just a dream, but a truly attainable goal. Constantly striving to fortify our state's economy, the Wisconsin Housing and Economic Development Authority (WHEDA), the state's housing leader for more than 45 years, consistently offers safe, affordable housing opportunities for working families. The proof is in the numbers that are significant.
During the recently concluded fiscal year 2018, WHEDA made loans to 3,450 individuals and families totaling $427.5 million (compared to $34.4 million in FY 2012). Those figures are the best for WHEDA since 2006, just before the financial crisis.
According to an Urban Institute report released this July, the homeownership rate of millennials in America was 37% in 2015. WHEDA bucks the national trend. During FY 2018, 73.5% of WHEDA's single family loans went to millennials.
This is an incredible accomplishment. Thanks to the efforts of our dedicated Single Family Team, more than 3,400 families throughout Wisconsin now have a great opportunity to achieve success and prosperity. Placing families in new homes strengthens Wisconsin.
WHEDA's First-Time Home Buyer preferred interest rate product, introduced in 2015, has become WHEDA's flagship mortgage program. During FY 2018, first-time home buyers represented 97% of all WHEDA home loans.
In addition, WHEDA provides down payment assistance loans, mortgage credit certificates that help homeowners realize an income tax savings, and closing cost credits that don't have to be repaid. We helped 2,496 families with down payment assistance in FY 2018 (over $10 million), allowing them to be in homes today.
Katie Krantz of Milwaukee, a medical assistant at ProHealth Care now joins the 127,000 families WHEDA has helped with home financing since 1972. After living in Arizona for 10 years, Krantz moved back to Wisconsin to be closer to family. She brought with her a long rental history.
"I had nothing to prove I ever had a roof over my head, nothing to show for it, and I didn't want to live paycheck to paycheck. I wanted a life.
Great Midwest Bank partnered with WHEDA to collaborate with Krantz who was looking for location, affordability, and a great rate for her very first home. We're pleased Krantz found a 3-bedroom Cape Cod with a 2-car garage and hardwood floors.
"I automatically knew when I walked in this is it," said Krantz. "I love my home. It's a great feeling having stability."
Fearing how overwhelming and confusing purchasing a first home can be, Krantz told us she appreciated how WHEDA made the entire process very easy to understand. Another millennial in WHEDA's portfolio, Krantz moved into her Milwaukee home near the end of WHEDA's record-setting fiscal year.
Governor Walker's bold reforms have opened many doors for Wisconsin residents to find high-quality, safe affordable housing. WHEDA continues to grow as a statewide provider of loan products and services. During calendar year 2011 WHEDA made loans to 374 individuals and families totaling $39.3 million. The numbers have increased every year since, growing to 3,078 loans in calendar year 2017 totaling $371.2 million.
At WHEDA we've witnessed first-hand that the dream of homeownership isn't off somewhere in the future. It's already here.