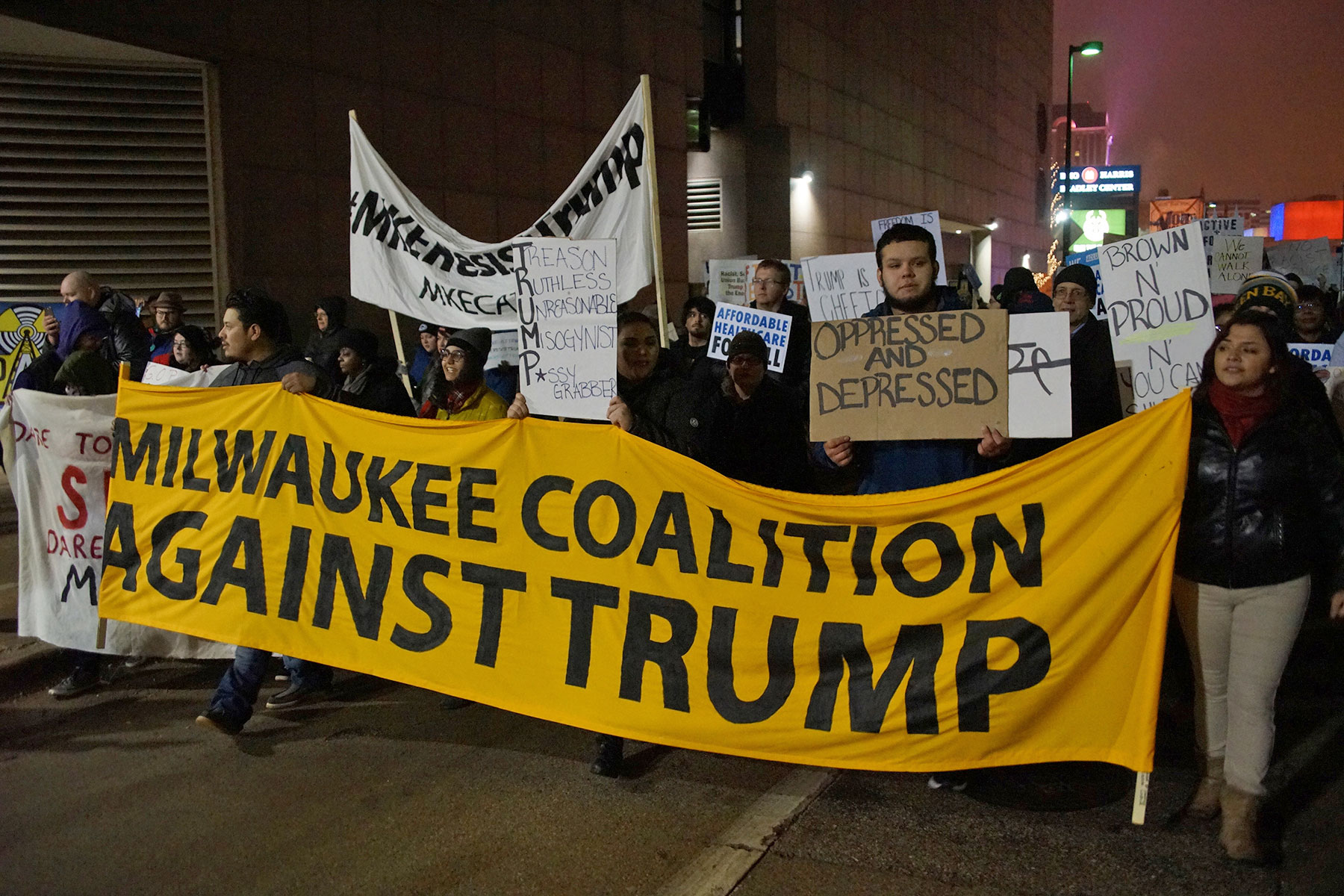 In a statement released by the Milwaukee Coalition Against Trump (MCAT), the organization took credit for influencing the cancelation of President Trump's planned visit to Milwaukee.
The event was originally scheduled for February 2, to be held at a facility of legendary motorcycle company Harley-Davidson.
"Today, Milwaukee let the world know that Trump is not welcome here. The Milwaukee Coalition Against Trump is thrilled that Trump has been forced to cancel his visit to Milwaukee, one of his first press events outside of Washington D.C.
Fearing a massive protest, Trump was forced to cancel his event after a massive backlash from the community over his scheduled appearance. The location of Trump's event, which was supposed to remain secret, was leaked by activists and a rally was planned outside the Harley-Davidson plant in Menomonee Falls.
Thousands of people from all walks of life were prepared to protest Trump's visit and condemn his hateful speech and policies. The Milwaukee Coalition Against Trump organized a call-in protest to Harley-Davidson that resulted in a denial from Harley-Davidson, followed by an announcement from the White House that the trip was cancelled."
The unpopular policies of President Trump has ignited a nationwide public backlash, particularly in light of the executive order halting immigration from seven Muslim-majority countries.
MCAT organizers hope that the success in Milwaukee will set a tone for other cities to block the president's agenda. Trump had been scheduled to sign executive orders, related to American manufacturing, during the factory tour.